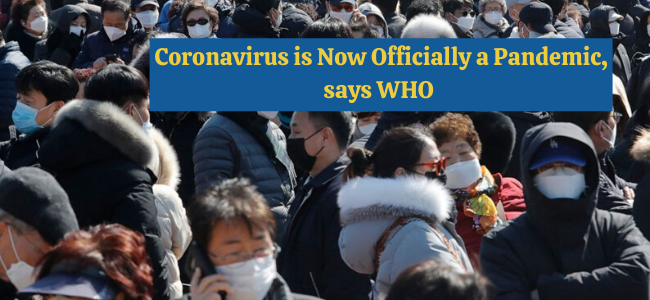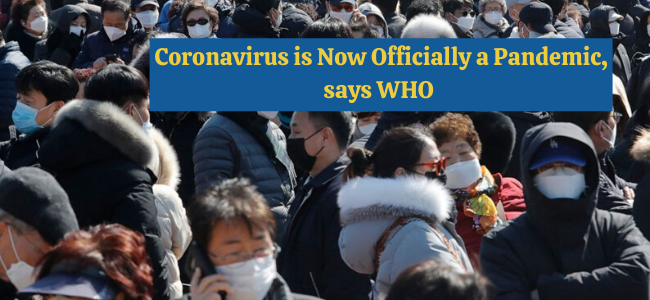 Highlights:
WHO has declared COVID-19 a pandemic
The virus has spread to 114 countries
The last time the WHO declared a pandemic was during the H1N1 outbreak in 2009
In the wake of rising cases and spread of the coronavirus, the World Health Organisation has declared it as a pandemic. The virus has now spread its reach to 114 countries with around 118,000 cases, and more than 4,000 deaths.
"We have never seen a pandemic sparked by a coronavirus before. And we have never before seen a pandemic that can be controlled at the same time," said WHO Director-General Tedros Adhanom Ghebreyesus.
He also added that describing the situation as a pandemic does not change WHO's assessment of the threat posed by this coronavirus. It doesn't change what WHO is doing, and it doesn't change what countries should do. He also added that the WHO has been assessing this outbreak around the clock and that they are deeply concerned both by the alarming levels of spread and severity and by the alarming levels of inaction.
"If countries detect, test, treat, isolate, trace and mobilize their people in the response, those with a handful of cases can prevent those cases becoming clusters and those clusters becoming community transmission," the WHO chief added.
He further added that many countries have demonstrated that this virus can be suppressed and controlled.
A pandemic is a global outbreak of a new disease which has not been previously seen. According to the UK's Health and Safety Executive, a viral outbreak could be categorised as a pandemic if it is markedly different from recently circulating strains, and if humans have little or no immunity to it. In contrast, an epidemic refers to a more localised or regional outbreak of a disease, rather than one that has spread across the globe. According to the Centers for Disease and Control Prevention (CDC), it is an increase in the number of cases of a disease that is above what is normally expected in that population in that area.
The last time the WHO declared a pandemic was during the H1N1 outbreak in 2009, which infected nearly a quarter of the world's population.
Meanwhile, Actor Tom Hanks has announced that he and his wife have been diagnosed with coronavirus. He added that he and wife "will be tested, observed and isolated for as long as public health and safety requires". A junior health minister of UK has also been tested positive for coronavirus yesterday.
Source: BBC, CNN, Times Of India.