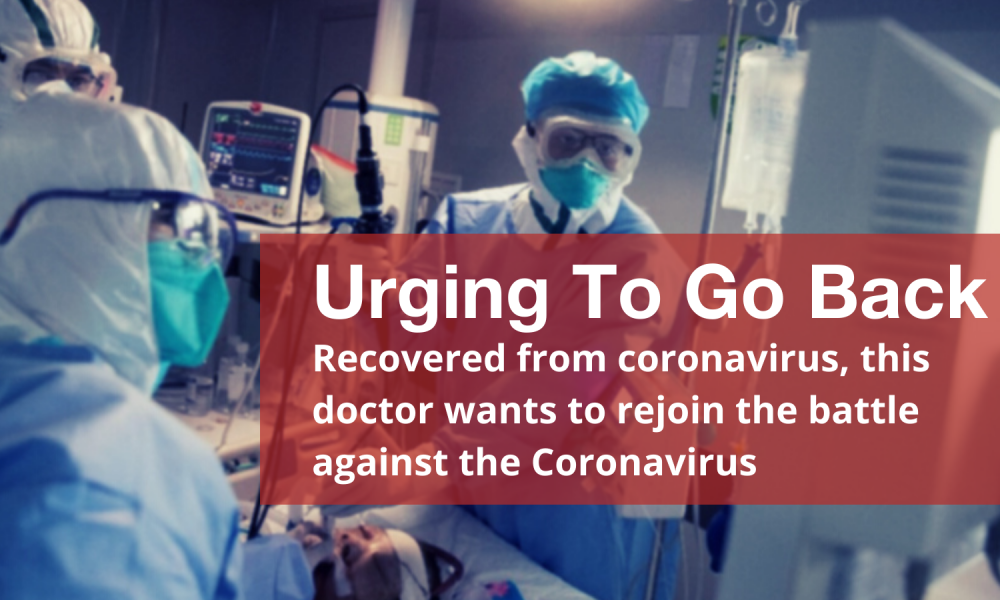 In these times where the whole world is battling against the coronavirus, some stories of humanity and hope are what keeps us all motivated. One such story of humanity is about a Lucknow doctor who recently got discharged from the hospital after being treated for Coronavirus, raring to get back into the fight against COVID-19.
Dr Tauseef Khan, a resident doctor at King George's Medical University in Lucknow was tested positive in March while treating a doctor from Canada at the hospital.
"It was on March 11 when the first foreigner, a lady doctor from Canada, was admitted to the isolation ward, and I was part of the team of doctors looking after her," he recalled. After five days, Dr Khan experienced some nose and throat problems. He told his seniors about it, they got a test conducted and was found to be coronavirus positive and admitted in the isolation ward on March 17.
His relatives and friends used to bring food for him at the hospital. When he was found to have been infected, he got them tested as well. Three of them tested positive. "They are undergoing treatment at KGMU. They all will also come out fully recovered soon," Dr Khan said.
Even when he was in isolation, he kept in touch with other patients on the phone. "My friends outside, including doctors, kept me updated on WhatsApp with the research going on for finding a treatment for the virus, as well as on the history of patients who have successfully overcome it," he said.
"This free time also allowed me to prepare for the postgraduate entrance examination," he added.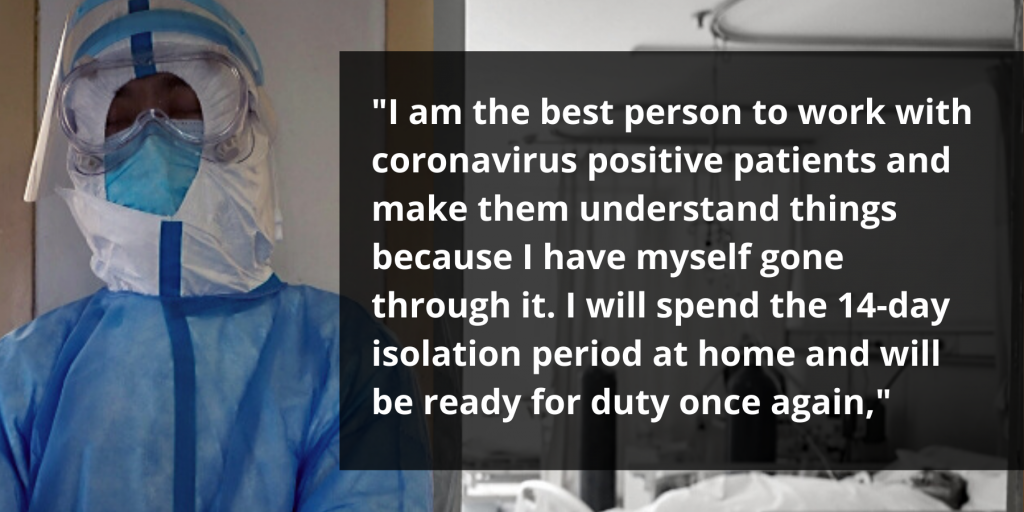 He also added that though we are a developing country, the medical facilities have so progressed that today we can defeat any disease. "The government has made very good facilities available at KGMU. There is a separate room for every infected patient with TV, and everything, like food, is taken proper care of," he said.

Ensure Full safety & salary for doctors & healthcare workers

The Supreme Court has directed the Centre to ensure that appropriate personal protective equipment (PPE) are made available to the doctors and healthcare professionals for treating coronavirus patients. The court also expressed concern over the recent incidents of attack on them and directed the Centre, all states and union territories to provide necessary police security to the medical staff in hospitals and places where patients, who are either quarantined, suspected or diagnosed with COVID-19, are housed.
"States shall also take necessary action against those persons who obstruct and commit any offence in respect to the performance of duties by doctors, medical staff and other government officials deputed to contain COVID-19," the court added.
The directives came on a petition filed by a medical practitioner from Mumbai, who was represented by senior advocate Mukul Rohatgi.
The court also recorded an undertaking from Mehta that salaries of doctors and paramedical staff would not be cut either in government or private hospitals.

Source: Republic World, Indian Express, The Tribune, The Print