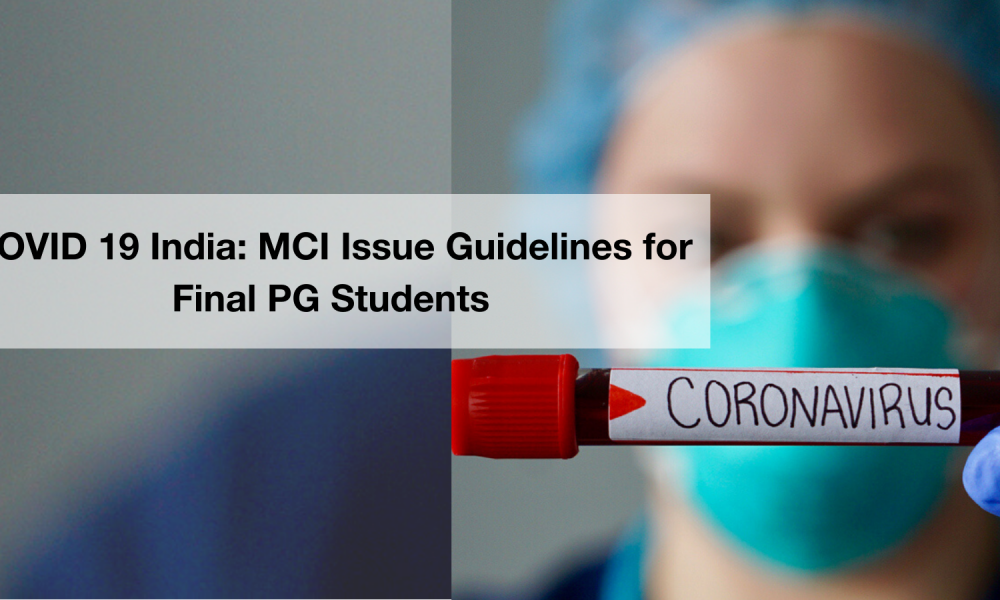 Considering the exceptional situation created due to the Outbreak of COVID 19 in the country, the Medical Council Of India(MCI) has issued a directive for all the Final year PG students and the medical colleges across India. The directive is available on the official website of the MCI.
The directive mainly covered the delay of the final year exams of the Post Graduate courses like Diploma, MD or MS. Another point of concern was the counselling for the admission to PG courses which has also been delayed due to the pandemic outbreak in the country.
The MCI notice has given clarity on most of the questions which might be arising in the minds of students. According to the notice, the new academic session for postgraduate students seeking admission will also be delayed.
The MCI has advised medical colleges and Universities to complete the final exam exercise as soon as the situation becomes conducive for holding exams. Furthermore, the council has also asked to continue the services of the postgraduate residents in handling the COVID19 pandemic until the fresh batch arrives in the colleges. This move is to avoid any shortage of doctors in dealing with the number of patients arriving at the medical colleges.
The council has also asked all medical institutions to continue the availability of accommodation, payment of stipend for all final year post-graduate students during the lockdown period as their work is being extended as well.
With over 5000 cases, the coronavirus pandemic has created a shortage of medical staff and equipment to handle this.
While India is facing a shortage of doctors, the government of other countries are introducing relaxation of immigration restrictions. The countries are also making sure that qualifying students are joining the workforce as soon as possible to help deal with the situation.
Thousands of medical students across Europe are being fast-tracked into doctors in an attempt to meet with the needs to cope with the coronavirus outbreak. In Italy, this year's medical school graduates will be able to start working as fully-qualified doctors immediately, months ahead of schedule.
The corona pandemic has placed an unexpected need for the doctors and the countries around the world are trying hard to meet that need.
Source: CNN, Indian Express, Times Now.