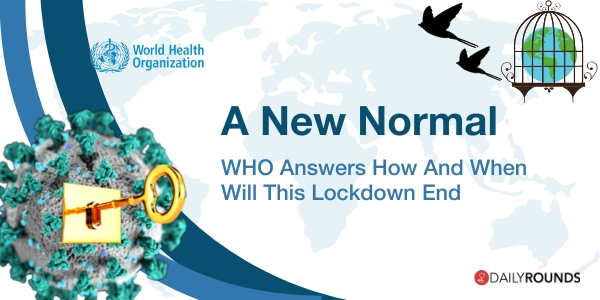 The debates on how to end weeks of lockdown without risking a second wave had been gaining momentum over the past few days. Meanwhile, the World Health Organization (WHO) released a new strategic response document detailing a set of six criteria to move towards the new normal
"By putting societies and economies on hold, we have curtailed the ability of the virus to spread through our communities. These defense measures have helped to limit some of the short term impacts of the virus and bought us time to translate what we have learned about the virus into solutions so that we can get back to a more normal way of living: a new normal" – Dr Tedros Adanhom, Director General of WHO gives us a glimpse what has been done and what lies ahead.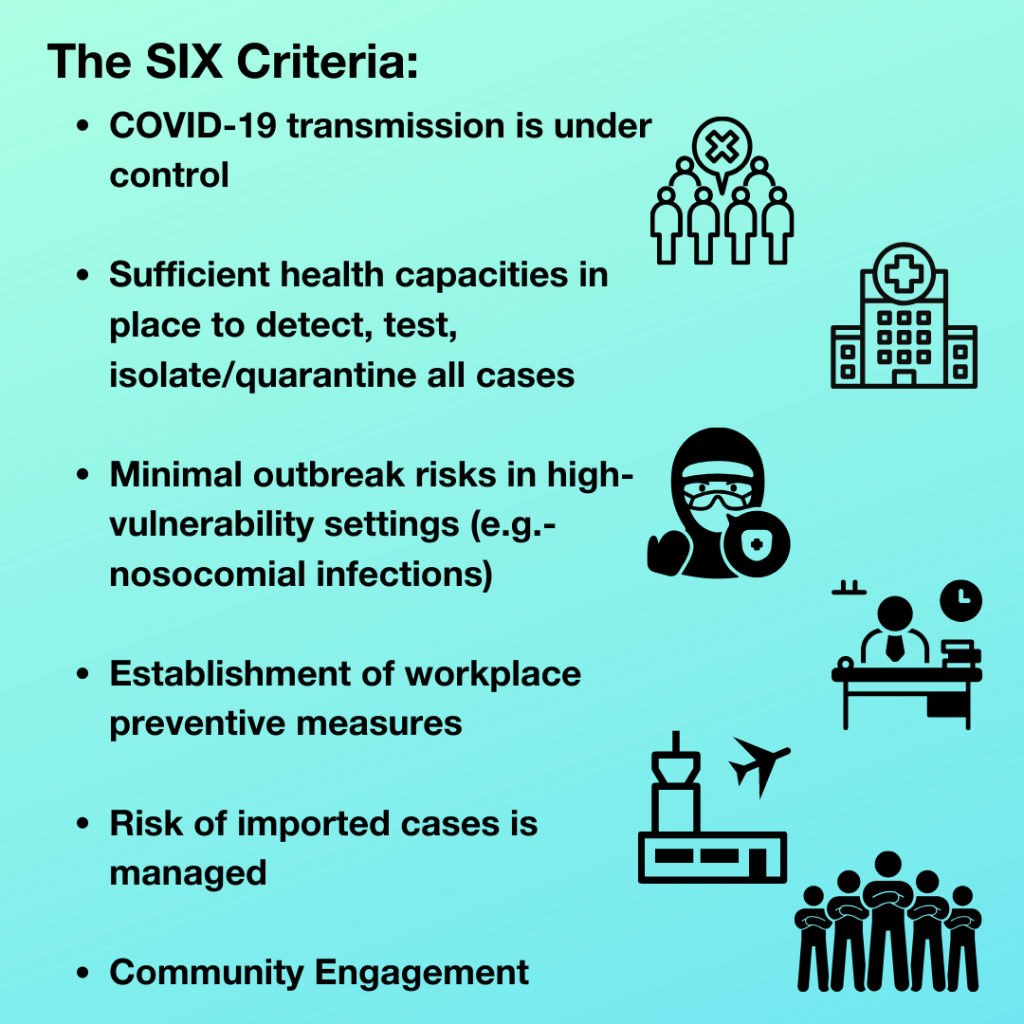 According to the WHO, transitioning to and maintaining a steady state of low-level or no transmission would hinge on the ability of national and/or subnational authorities ensuring that the following six criteria are satisfied:
Control of COVID-19 transmission to a level of sporadic cases and clusters, all from known contacts/importations and with the incidence being at par with the capacity of the healthcare system after maintaining a reserve


Detection of all possible suspect cases, their testing and isolation/quarantine irrespective of severity and origin


Minimal risk of new outbreaks and of nosocomial transmission through efficient triaging and adequate provisions of PPE


Establishment of workplace preventive measures suiting COVID-19 in terms of physical distancing, hand washing, cough etiquette, and temperature monitoring


Capacity to minimize the risk of imported cases through rapid detection and management of suspect cases at appropriate quarantine facilities


Communities to be fully engaged in the transition and educated about the necessity to maintain the behavioral prevention measures; awareness should be created about each individual's contribution for these to be implemented effectively
National Efforts
The National directive for COVID-19 management released by the Ministry of Home Affairs makes it mandatory to cover one's face in all public spaces and workplaces. Apart from this, social distancing as per guidelines has to be maintained and gathering of 5 or more persons is also prohibited. Detailed guidelines for workplaces and manufacturing establishments have also been published.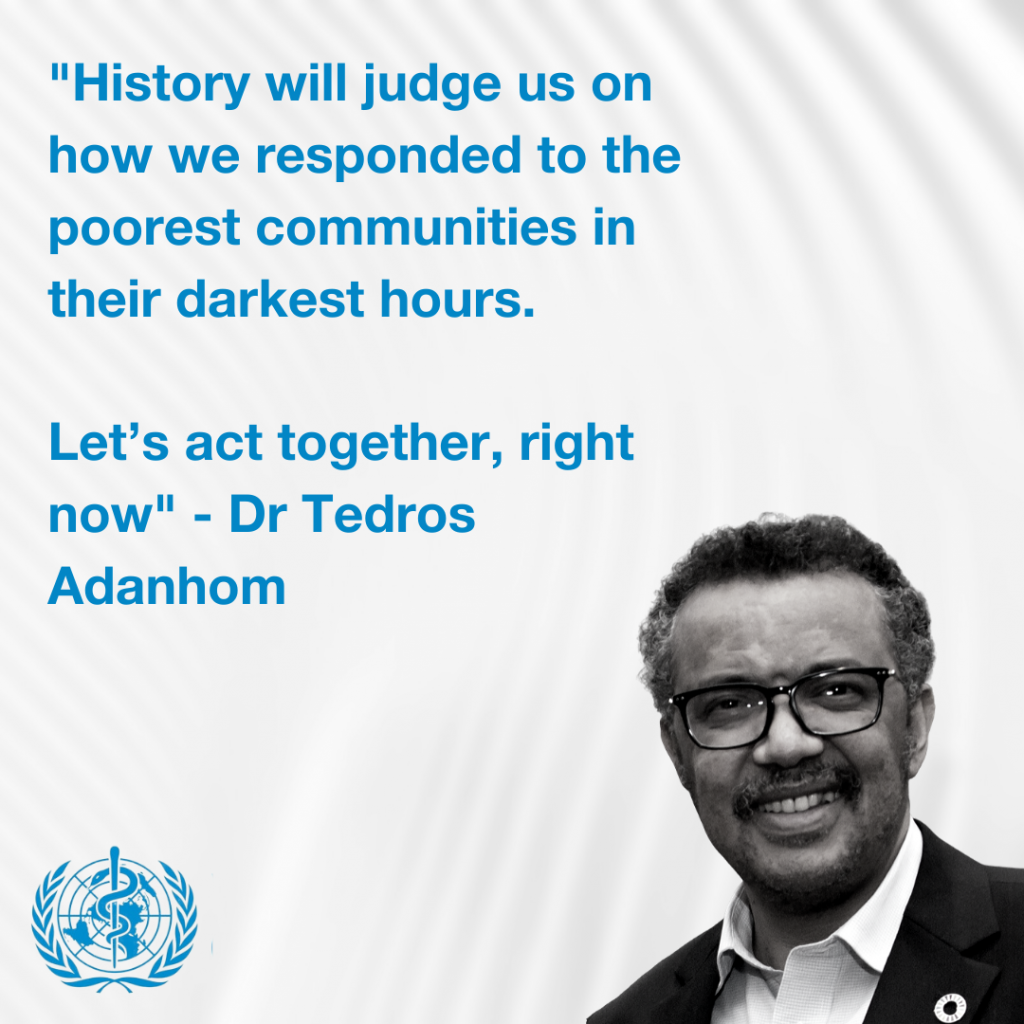 The economic burden of the virus has been huge. Antoinette Sayeh, Deputy managing director of the IMF remarked – " A couple of months ago we talked about 160 countries seeing a positive per capita income growth; today, we have come to a point where we are foreseeing 170 countries experiencing negative per capita income growth; A seismic shift in the outlook that requires an exceptional response".
Leaders and policymakers of the nations affected have a paramount responsibility in ensuring that their people strive through this period of darkness in the best possible way. "History will judge us on how we responded to the poorest communities in their darkest hours. Let's act together, right now" – words of Dr. Tedros inspires us to work together for a better tomorrow.