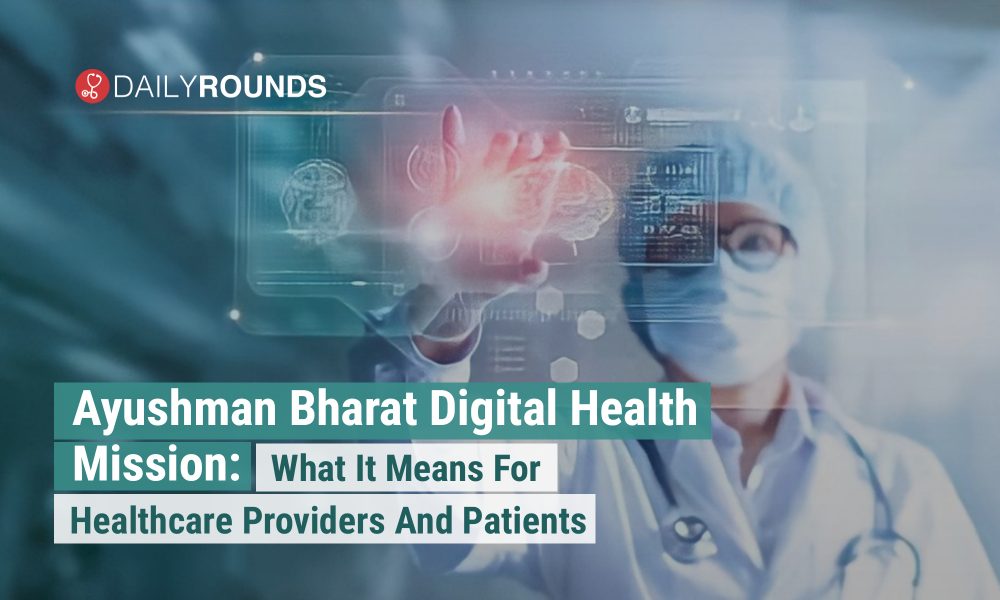 As Prime Minister Narendra Modi launched the Ayushman Bharat Digital Health Mission on Monday, India is now one step closer to creating an integrated healthcare system that will link medical practitioners with the patients digitally by providing them access to real-time health records.
It involves the creation of a unique health ID for every citizen and a digital registry that aims to facilitate seamless interactions between healthcare experts. This is a much-needed intervention given that management of chronic diseases has become a critical public health challenge in the past few years.
According to the NDHM's website, the digital health mission will create electronic medical records (EMR) for each person. This would enable doctors to track patients' data, identify patients for preventive screenings, and monitor and improve the overall healthcare provided to people.
While currently, the scheme is eyeing to build three pillars of the scheme – unique digital health ID for all individuals, healthcare professionals registry (HPR), health facility registry (HFR)- the government plans to integrate e-pharmacies and telemedicine at a later stage.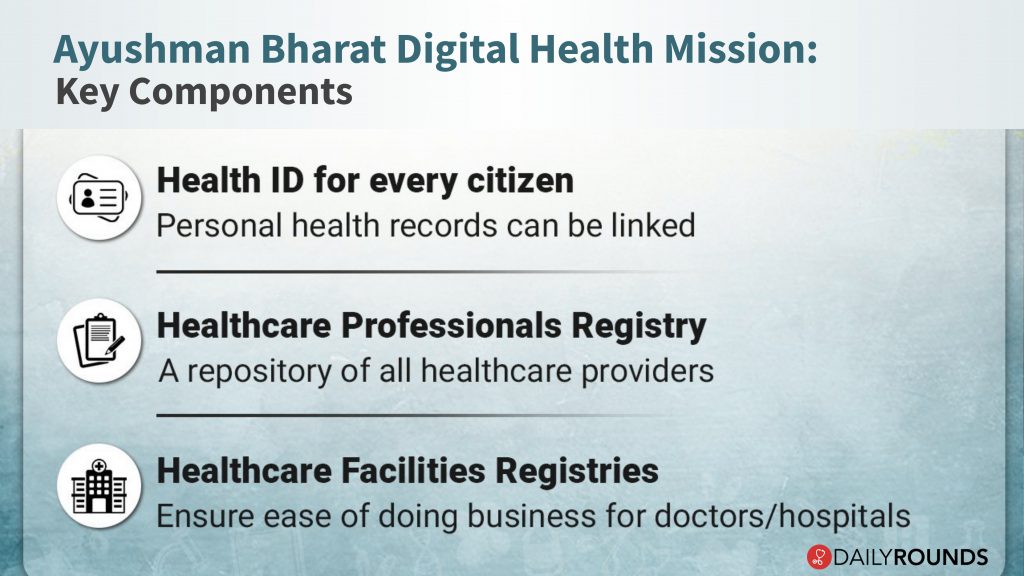 What is the unique health ID?
The digital ID will be a repository of all health-related information of a person. The ID will enable access and exchange of health records of citizens — with their consent. If a person wants to be part of the mission, he/she must create a health ID, which is a randomly generated 14-digit number. The ID will be broadly used for three purposes: unique identification, authentication, and threading of the beneficiary's health records, only with their informed consent, across multiple systems and stakeholders.
One can get a health ID by self-registration on the portal or by downloading the ABMD Health Records app on one's mobile. Additionally, one can also request the creation of a health ID at a participating health facility, which may include government or private hospitals, community health centres, and wellness centres of the government across India. The beneficiary will also have to set up a Personal Health Records (PHR) address for consent management, and for future sharing of health records.
Why is the industry excited?
The implications of this programme are considered far wider than what is being perceived today. The implementation of NDHM is expected to improve the efficiency, effectiveness, and transparency of health service delivery overall. Through the health ID, healthcare service providers will be able to better understand the patient's health history and past records of illnesses or special conditions. This will help the physicians in reducing inefficiencies and improving clinical outcomes. Individuals will also have access to more exact information on health facilities and service providers.
Doctors don't advertise themselves in the newspapers. Only after someone visits a doctor, we hear that a doctor is good. However, with this initiative, information on doctors will reach everyone; it will tell you about doctors who are knowledgeable about a speciality; it will tell you who to reach out to; who is the nearest, where you can reach the earliest.

Prime Minister Narendra Modi
As far as patients are concerned, the scheme ensures that old medical records are not lost, as every record will be stored digitally. So, it will remove unnecessary repetition of diagnostic tests and procedures, and bring about standardisation of care. The digital ecosystem will also enable a host of other facilities such as online consultations, diagnosis and delivery of medicines in the future. The digital ecosystem will also cut the unnecessary travel that patients in rural areas and small towns have to undertake to access healthcare. With data on people's health at hand, the government can nudge people towards healthy lifestyles, thereby preventing diseases and saving costs to the people.
At the same time, policy-makers and programme managers will have better access to data, enabling more informed decision-making by the government. Better quality of macro and micro-level data will enable advanced analytics, usage of health-biomarkers, and better preventive healthcare.
It will also enable geography and demography-based monitoring and appropriate decision-making to make design and strengthen the implementation of health programmes and policies. Finally, researchers will significantly benefit from the availability of such aggregated information. They will be able to study and evaluate the effectiveness of different programmes and interventions.
What are the concerns?
The main concern is regarding data privacy. Globally, the tryst with e-health innovations has been a mixed one. The UK's National Health Service was one of the first to deploy a digital system to make patients' records accessible to doctors across the country. The programme did not earn the trust of doctors and failed to adequately address issues related to data confidentiality. Aborted in 2011, the project is regarded as amongst the most expensive failures in IT history.
In the US and Australia, where digital healthcare has enjoyed a relatively better outing, the creation of a patient and physician-centric e-healthcare ecosystem remains a work in progress. However, according to NHA, the digital health mission does not store any of the beneficiary health records. The records are stored with healthcare information providers as per their "retention policies", and are "shared" over the ABDM network "with encryption mechanisms" only after the beneficiary expresses consent.
What to expect?
Experts suggest that data portability could expedite the treatment of the critically ill, especially those who suffer from more than one ailment. The severity of Covid-19 effects amongst those with comorbidities has highlighted the need for a repository that alerts a doctor to a patient's medical history at the click of a computer mouse. In the long run, the creation of a health record system is expected to improve public health monitoring and advance evidence-based policymaking.
Given the overall state of the healthcare system in India, as witnessed during the Covid-19 pandemic, the digital health mission is a much-needed shot in the arm aimed at improving healthcare delivery to citizens. However, a lot would depend on its implementation and last-mile delivery to tap into the scheme's full potential.
Follow and connect with us on Twitter | Facebook | Instagram


Tags
Ayushman Bharat
,
ayushman bharat digital health
,
ayushman bharat digital health mission
,
Ayushman Bharat scheme
,
Digital health
,
digital Health ID
,
digital health id india
,
digital health mission
,
digital health mission india
,
Health ID
,
India digital health mission
,
National digital health mission