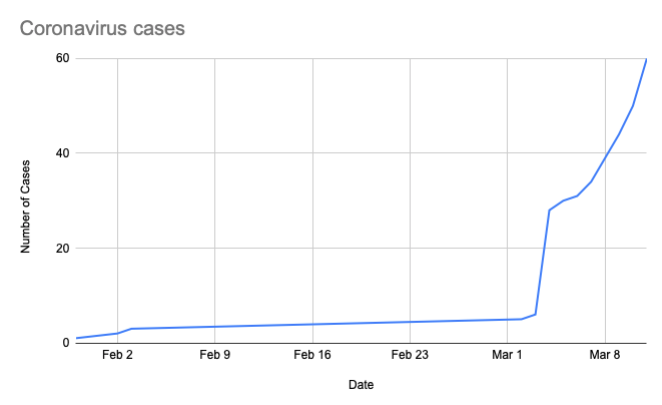 The World Health Organisation has declared coronavirus as a global pandemic. Among the countries which need to be extra-cautious stand India, the second-most populous country. Though India reported only three cases in January and February first week, there has been a steep rise in the coronavirus cases in March.
It has jumped from three to 69, as of March 12th. India has crossed its first 50 cases on March 10. The 50th COVID-19 case in India was reported 41 days after the first case was reported in Kerala on January 30, indeed a long gap. The first coronavirus case in India was reported on January 30.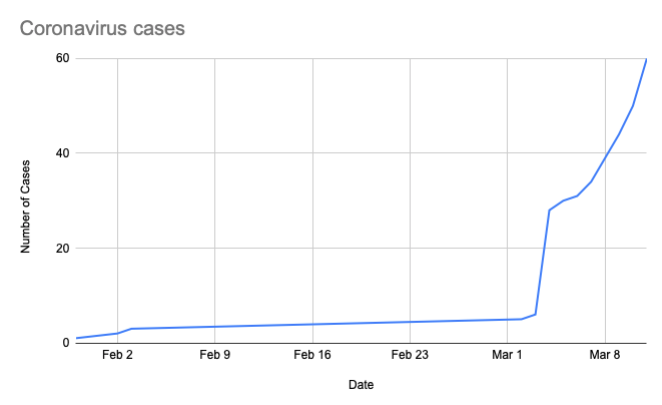 13 states and Union territories in India had reported at least one COVID-19 case as on March 10. Majority of them had a travel history to a country that was already affected by the coronavirus outbreak.
Below given is the timeline of the first 50 cases that have been reported in India.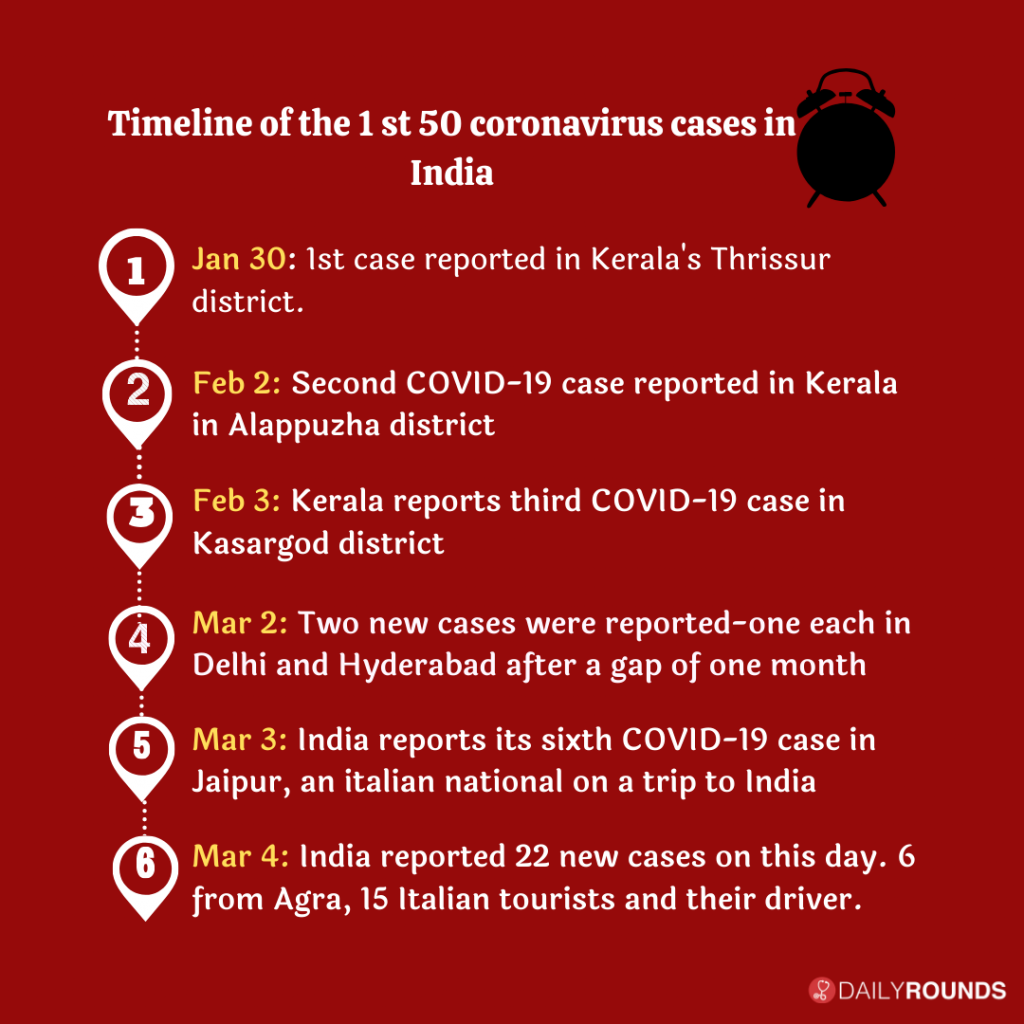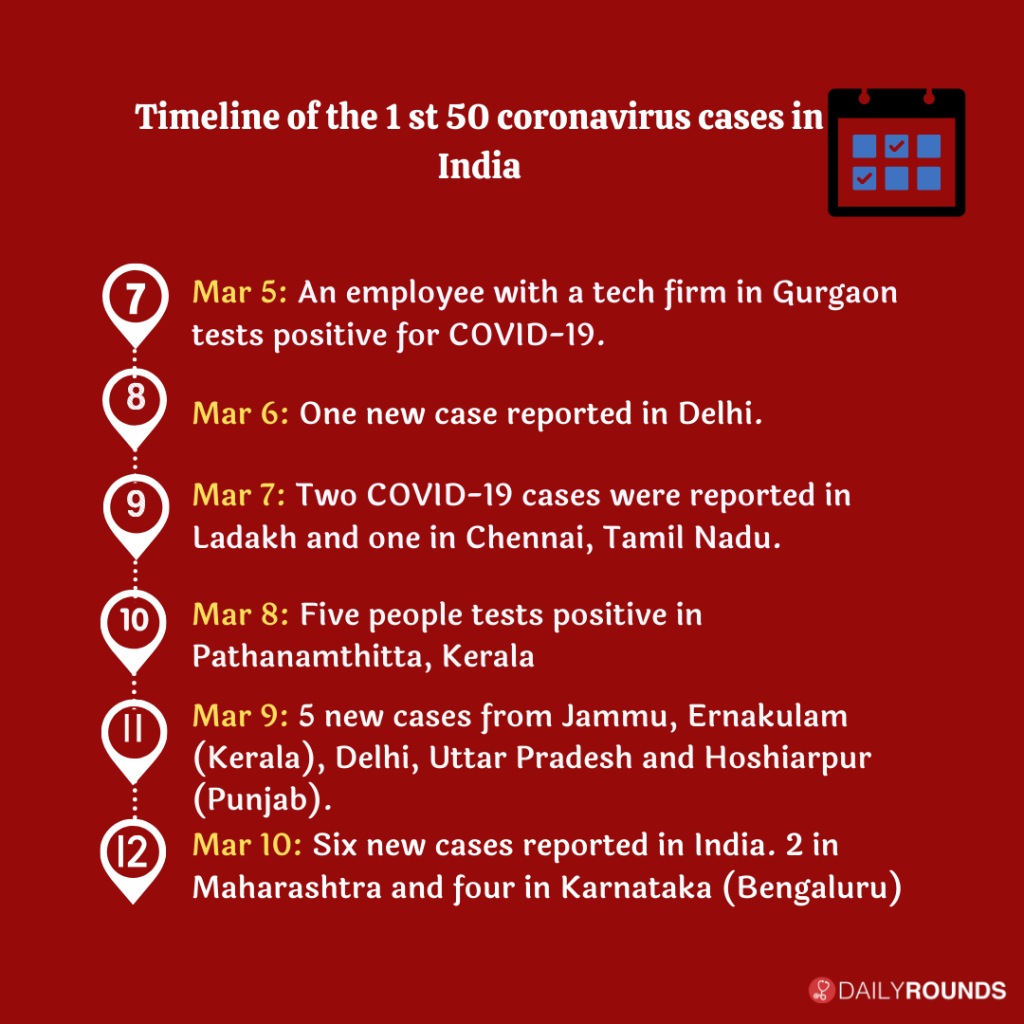 Source: India Today. https://www.indiatoday.in/india/story/coronavirus-in-india-tracking-country-s-first-50-covid-19-cases-what-numbers-tell-1654468-2020-03-12