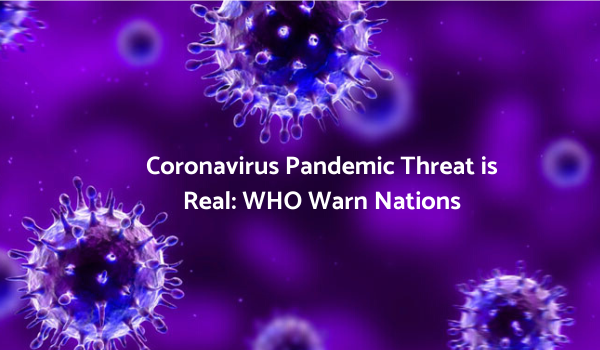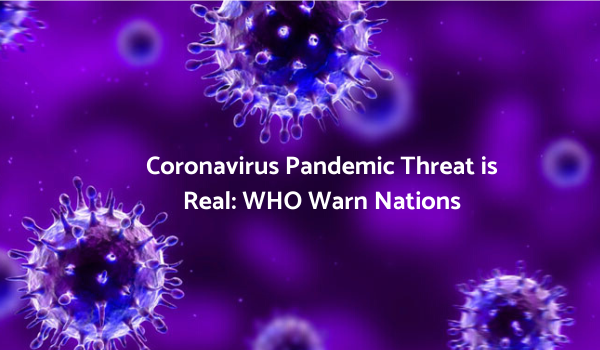 As the coronavirus cases are at its peak in China and spreading to more countries, the World Health Organisation has warned that it could still grow into a pandemic.
Even as the Chinese epicentre appeared to be calming, the financial markets in Middle-East Europe and Asia have become increasingly plunge. With more than 2,000 cases and 30 deaths reported abroad, the situation is worsening in other countries, hence forcing the other countries to put restrictions on travellers from infected nations.
Praising China's drastic quarantine measures in several cities for helping to prevent an even bigger spread, the WHO Chief Tedros Adhanom Ghebreyes persisted that we can still contain the virus.
"For the moment we are not witnessing the uncontained global spread of this virus and we are not witnessing large-scale deaths," Tedros told reporters.
He also added that the countries should be doing everything we can to prepare for a potential pandemic.
South Korea, Italy and Iran have reported a sharp increase in infections and deaths. Meanwhile, several countries in the Middle East reported their first cases of the novel coronavirus.
The coronavirus has spread to new countries including Afghanistan, Bahrain, Iraq, Kuwait and Oman.
508 new cases were reported in China, with all but nine at the epicentre in central Hubei province. Although that was up from 409 on Monday it was much lower than new infections being reported just a week ago. China's death toll has reached 2,663 on 63 on Tuesday after 71 more people died.
The JAMA network has published a paper summarising the content of a report on the largest case series to date of coronavirus disease 2019 (COVID-19) in mainland China by the Chinese Center for Disease Control and Prevention. The Viewpoint summarizes key findings from this report and discusses emerging understanding of and lessons from the COVID-19 epidemic.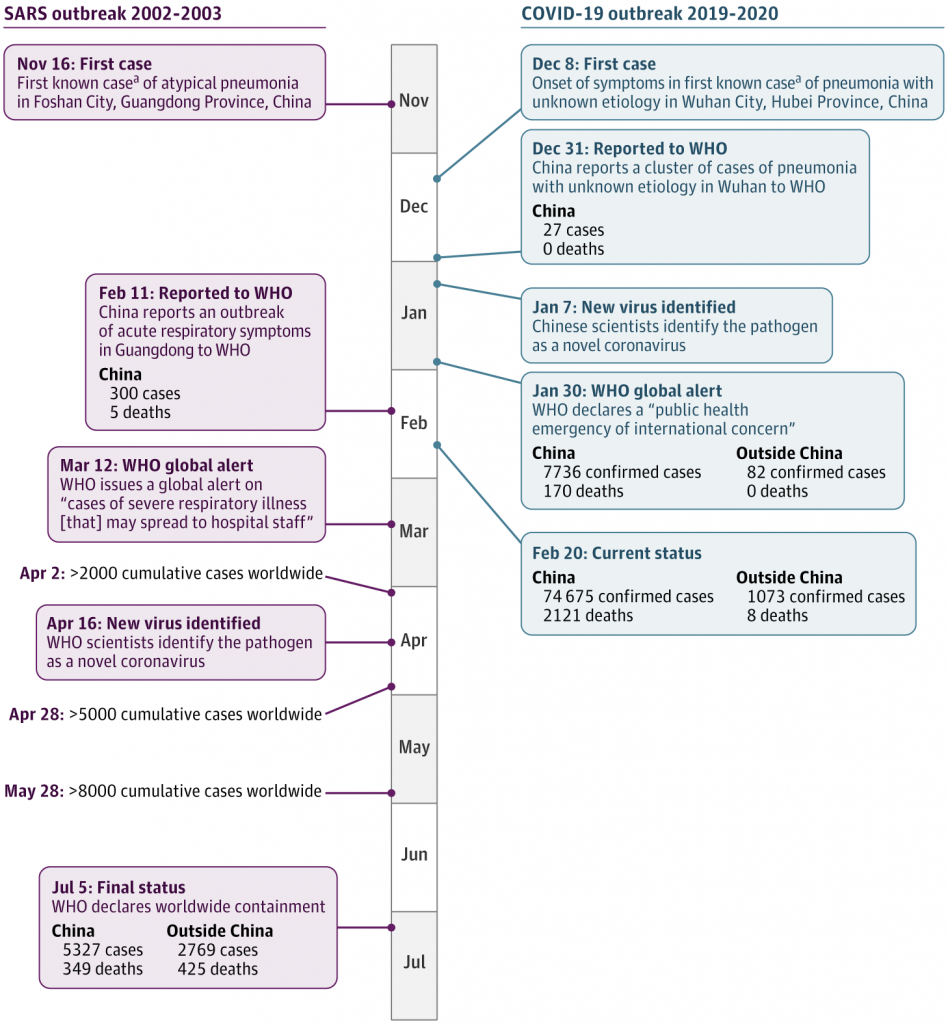 Source: Deccan Herald
Wu Z, McGoogan JM. Characteristics of and Important Lessons From the Coronavirus Disease 2019 (COVID-19) Outbreak in China: Summary of a Report of 72 314 Cases From the Chinese Center for Disease Control and Prevention. JAMA. Published online February 24, 2020. doi:10.1001/jama.2020.2648