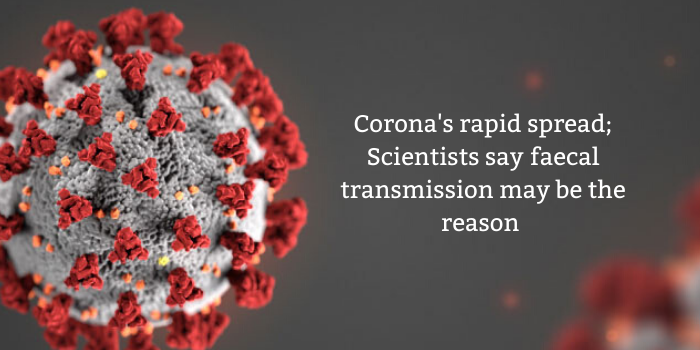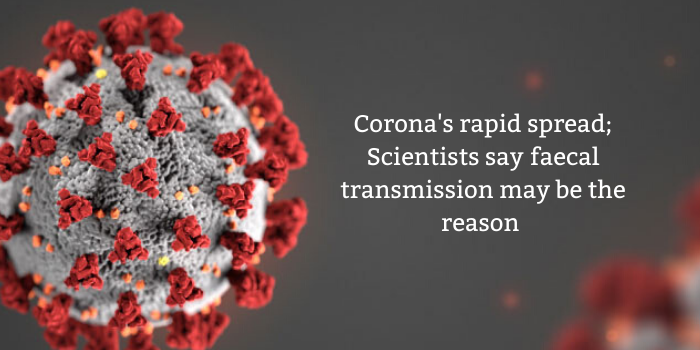 Chinese researchers claim to have made a breakthrough in understanding how the coronavirus spreads and why it's so infectious. According to the latest findings by the researchers, new research from the Chinese Center for Disease Control and Prevention (CCDC) confirmed cases of the novel coronavirus, COVID-19 have a live virus in stool specimens.
The latest finding proves that COVID-19 can be transmitted via a faecal-oral route in addition to spreading via close contact with the respiratory secretions of patients.
Jeremy Brown, MD, director of the Office of Emergency Care Research at the National Institutes of Health and author of 'Influenza: The Hundred-Year Hunt to Cure the Deadliest Disease in History' told, COVID-19 can pass from person to person "if an infected person does not wash their hands properly after using the bathroom." He also added that not only this, but also other diseases including Hepatitis, cholera, and viruses that cause gastroenteritis are also transmitted this way. Likewise, another study published in the journal 'Emerging Microbes & Infections' February 17, 2020, pointed out that the rectal swabs may be the best method for testing for COVID-19. The researchers found that anal swabs can detect novel coronavirus even when oral tests come up negative after testing oral swabs, anal swabs, and blood samples from patients at the Wuhan Pulmonary Hospital. The researchers also add that the test can be done with blood samples as well.
In a whole, these findings explain why the coronavirus is spreading so rapidly, especially in situations where people are in close contact with each other. The CCDC report explains that "the virus has many routes of transmission, which can partially explain its strong transmission and fast transmission speed."
"By practising proper hygiene, the disease has a better chance of being kept at bay," says the researchers adding that their findings have "important public health significance".
Source: Bloomberg Quint, Health.com