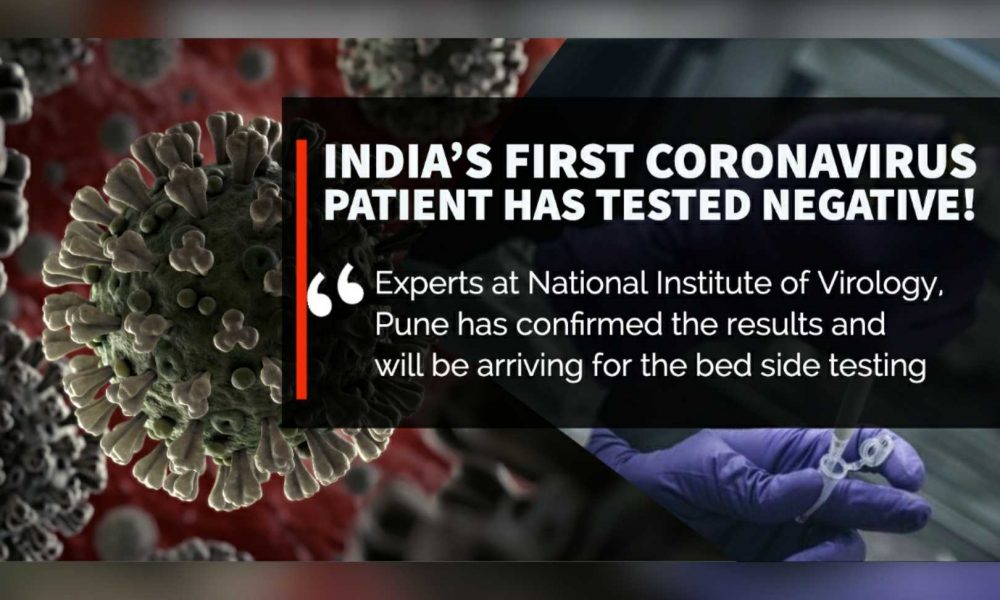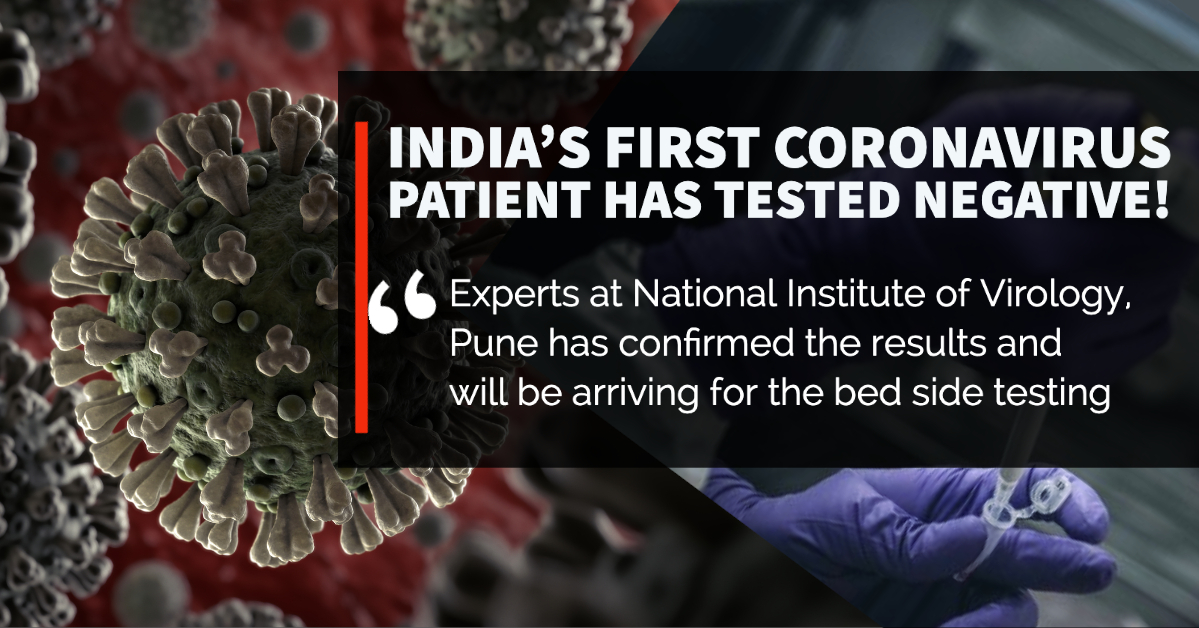 Could we defeat coronavirus? Yes, proves the latest information regarding the first patient who was tested positive for the virus in India. As per the media reports, the final test result of India's first coronavirus patient has returned negative.
But the authorities were waiting for the last the final test results to discharge the patient, though the test result of the patient on February 10 returned negative. The student was tested positive for COVID-19 on January 30th last month.
The other two patients were already discharged from the respective hospitals after their test results came in negative. The previously released patients were treated in Kasargod and Alappuzha. The discharge date of the first patient will be decided by the medical board in a meeting to be held. The NIV experts are likely to come to the Thrissur Medical College, where the patient is kept for taking samples from the student for bedside tests. At present 2246 people are under observation in Kerala, where all the three cases were reported. Out of these, 13 people are in hospitals and the others are home-quarantined.
Besides, Five people kept under observation for suspected symptoms of coronavirus in Haryana have tested negative for the infection.
Meanwhile, the US Centers for Disease Control and Prevention (CDC) has reported that some coronavirus test kits delivered to state laboratories are faulty. The kits were delivered to help the states in carrying out the testing locally rather than transporting samples to CDC headquarters in Atlanta, expediting the diagnosis process. A Reuters report says that the public health institute is working in order to ship replacements. But, officials did not specify how many kits were faulty.
Source: Manorama Online, Times of India, Medical Device Network.