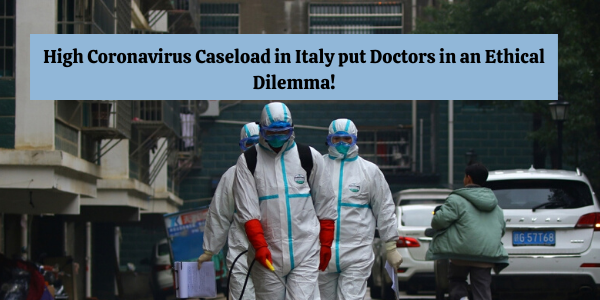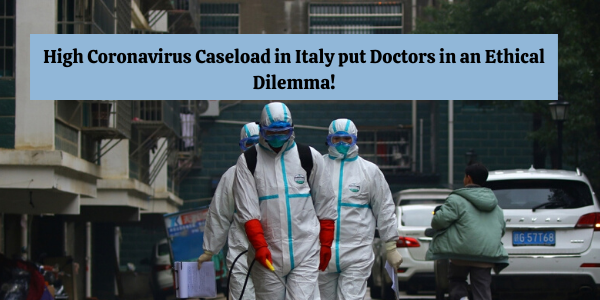 As the coronavirus cases are rising in Italy, anesthesiologists and doctors are finding it tough to make a call about who to treat first.
According to Politico media, doctors are prioritizing the young, and otherwise healthy right now, since they have the greatest chance of survival. "It is a fact that we will have to choose whom to treat and this choice will be entrusted to individual operators on the ground who may find themselves having ethical problems," said a doctor working in one of Milan's largest hospitals.
"We are aware that the body of an extremely fragile patient is unable to tolerate certain treatments compared to that of a healthy person," said Luigi Riccioni, anesthesiologist to politico.
By issuing recommendations, Riccioni said he wants to ensure doctors and medical staff are not left alone "in front of such a difficult ethical choice."
"Many colleagues are afraid of the dizzying increase of the epidemic," he added.
In an interview, Christian Salaroli, an anesthesiologist from a hospital in Bergamo, compared the current situation to a wartime triage, where old patients have to be left by the wayside. "The choice is made inside of an emergency room used for mass events, where only COVID-19 patients enter."
He added that if a patient comes into the hospital with severe respiratory failure, it's likely that the doctor "won't go ahead" with treatment.
Source: Politico, Business Insider