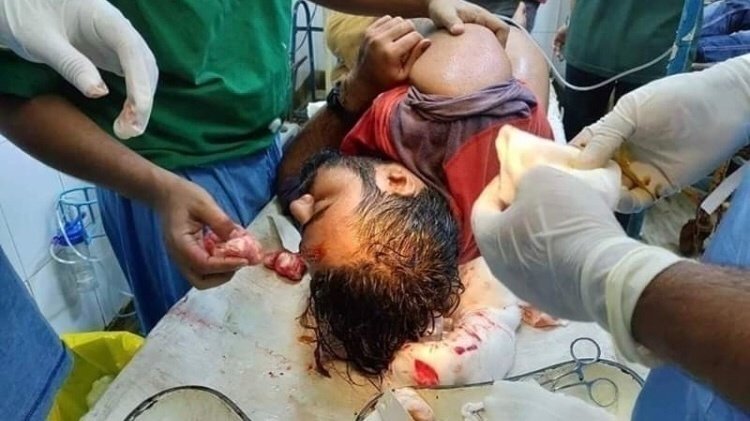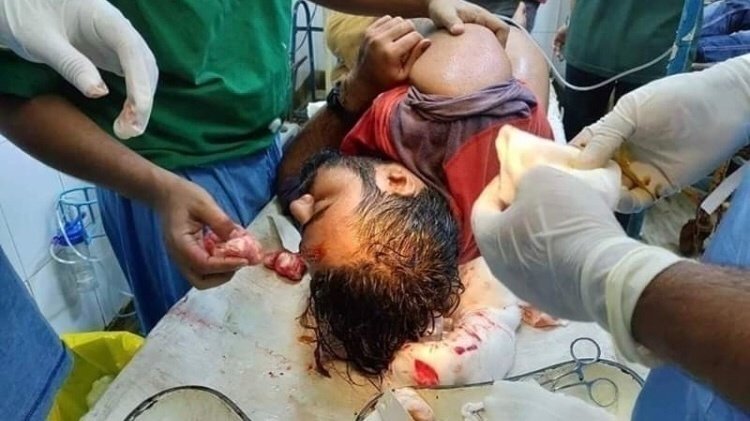 "Doctors can guarantee the best treatment, but doctors cannot guarantee 100% results."
The above statement has been taken from a petition filed to the Prime minister on the wake of a recent attack faced by a doctor of NRS Medical College, Kolkata. This is not for the first time that the doctors in India are facing such a situation. Surveys show that around 50-90% of doctors in India have faced some or the other form of violence at the workplace.
Such incidents are even more common if the hospital is a public one.
Let's dig up some incidents of assault against the doctors!
* On June 11th an intern doctor of Kolkata NRS hospital was attacked by the family of a deceased patient. The family members of the patient had staged a protest alleging medical negligence on behalf of the doctor. The intern doctor, Paribaha Mukhopadhyay, was critical and had a skull fracture due to the beating.
*  In April, doctor of a government hospital in Tripura was beaten up by family members of a patient after she died in the hospital's labour room. The 25-year-old pregnant woman was admitted to the state-run Indira Gandhi Memorial Hospital around 1.20 am and she died of cardiac arrest around 2 am on Friday. Alleging medical negligence, the patient's family then attacked and seriously injured the doctor.
*In February, a duty doctor at Gandhi General Hospital was allegedly assaulted by a mob, including a patient attendant and family members of a two-month-old boy after the baby died while undergoing treatment at the hospital.
* Last year June, a 23-year-old duty doctor at the Government Stanley Medical College was assaulted when his 80-year-old patient screamed upon needle prick. The patient's bystander allegedly pounced on him and slapped him.
* Last year April, a man threw ink at a doctor working at Guru Nanak Hospital & Research Centre, Ranchi after his request for his mother to be treated under a different doctor was denied.
* Last year in June, a woman doctor in Kerala was assaulted and subjected to abuse and threats on social media after the death of a patient following childbirth.
The list of such incidents is too long. Gone are the days when doctors were treated with utmost respect and trust. Now Indian doctors live in fear of attack from their own patients/patients kin! The same doctors, who try their best to save the patients are at risk of their own life. Ironical!
What could be the Reason?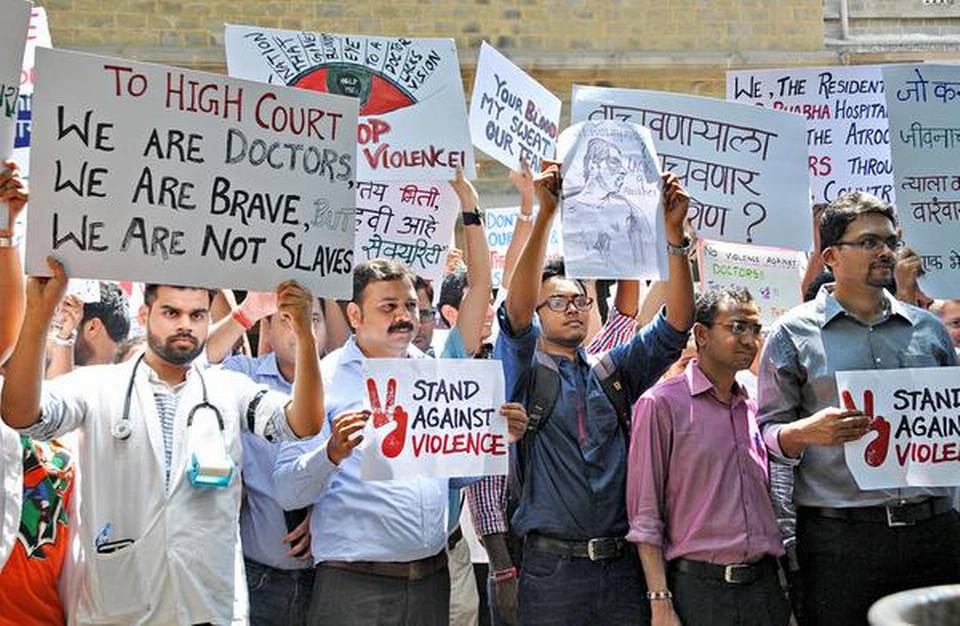 On the rising attacks against doctors, Dr Rashmi Bagga, professor of obstetrics and gynaecology at PGIMER, Chandigarh, told a media:
"Doctor-patient relation is under growing strain because of excessive workload in government hospitals. At times doctors do not communicate properly with patients. Because it is not easy for a layman to understand medical terms, at times doctors do not explain about the disease but explain the medication. This can lead to friction, as a patient feels the doctor has not examined him properly." Dr Geetha Balsarkar, the former chairperson of the young talent promotion committee of the Federation of Obstetric and Gynaecological Societies of India (FOGSI), stressed on the need to keep patients and relatives informed about treatments and expenses they are likely to incur. "They should be counselled well before the treatment is initiated to eliminate any scope for miscommunication," Dr Balsarkar said. Dr Paghdiwala said few hospitals have a dedicated room to break the news of the death of a patient to his/her relatives. Many a time, this is communicated so casually that the relatives tend to feel that the patient was not treated well. In such cases, the tendency for the relatives to abuse the doctors is high, he said.
Dr Madhuri Patel, deputy secretary general, FOGSI, said there is also growing impatience among patients. "Patients think that with scientific advancement there has to be a quick fix for everything, without realising that a treatment that works for one person may not work for the other," she said.
The experts also said people are often frustrated as they think healthcare is expensive and that they can get away with violent actions, which encourages them.
According to a report in The Times of India, maximum violence is faced by the doctors when providing emergency services, with as many as 48.8 percentage of such incidents reported from intensive care units (ICUs) or after a patient had undergone surgery. But not all cases of such violence are reported since doctors understand the emotional situations of the patients and their kin. What about the attack against the doctors then?? Aren't they humans?
What can be done?
Though 19 states in India have Prevention of Violence Against Medicare Persons and Institutions Act, it has failed to act as a deterrent or prevented the rise in violence against doctors. Installing CCTV cameras, taking action against people resorting to violence, training staff to take necessary actions when such incidents occur, proper documentation of the treatment given to the patient, and most importantly, good communication between the doctor and the patient's relatives is the key to tackle the issue of increasing violence against medical practitioners. But all such measures are temporary.
A recent petition filed to PM by Dr Sumit Periwal against a recent attack faced by a doctor of NRS Medical College, Kolkata, urges to consider people who attack doctors to be called "Terrorist-like" since they are creating a terror in the minds of doctor against good work. The petition also reads that such people are disrupting peace and harmony of the nation. Stringent laws should be made to save the doctor from these unruly elements doing terrorist-like-activities and punishment must be given as that given to a terrorist.
The petition ends with a humble request to PM which says, "SAVE THE DOCTOR… GIVE JUSTICE TO EVERY DOCTOR WHO HAS BEEN ASSAULTED… AND THE DOCTOR WILL SAVE MANY MORE LIVES FOR THIS NATION"
So taking the protests and petitions into consideration, the only thing what the doctors can do now is to unite and act wisely. Let's unite to stop the atrocities against the doctors. They are the lifesavers, let us save their lives as well!
Source: Hans India, India today, Times of India, The Hindu, INUTH, Indian Express.
https://www.change.org/p/people-assaulting-doctors-should-be-punished-like-terrorists