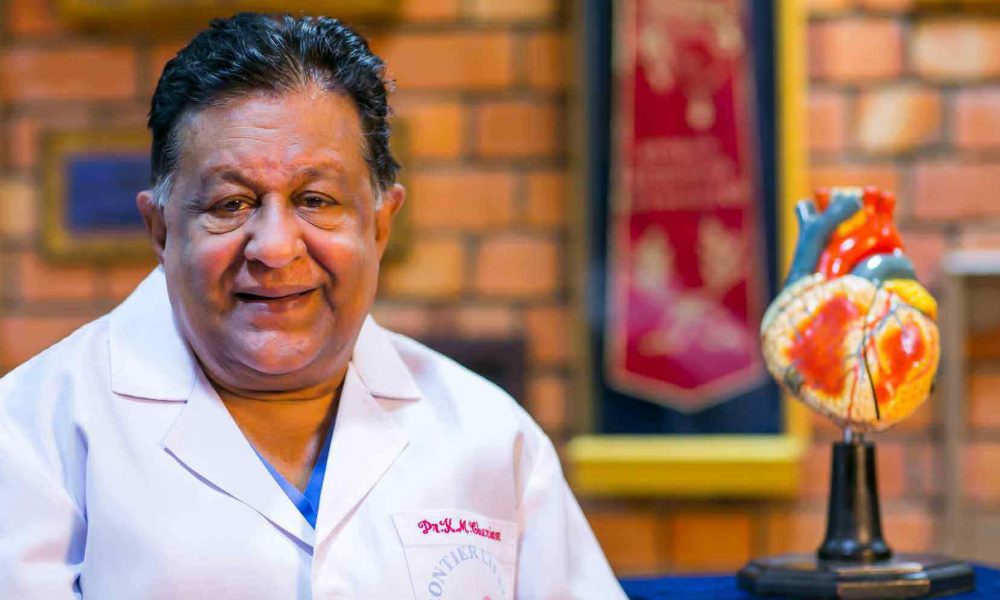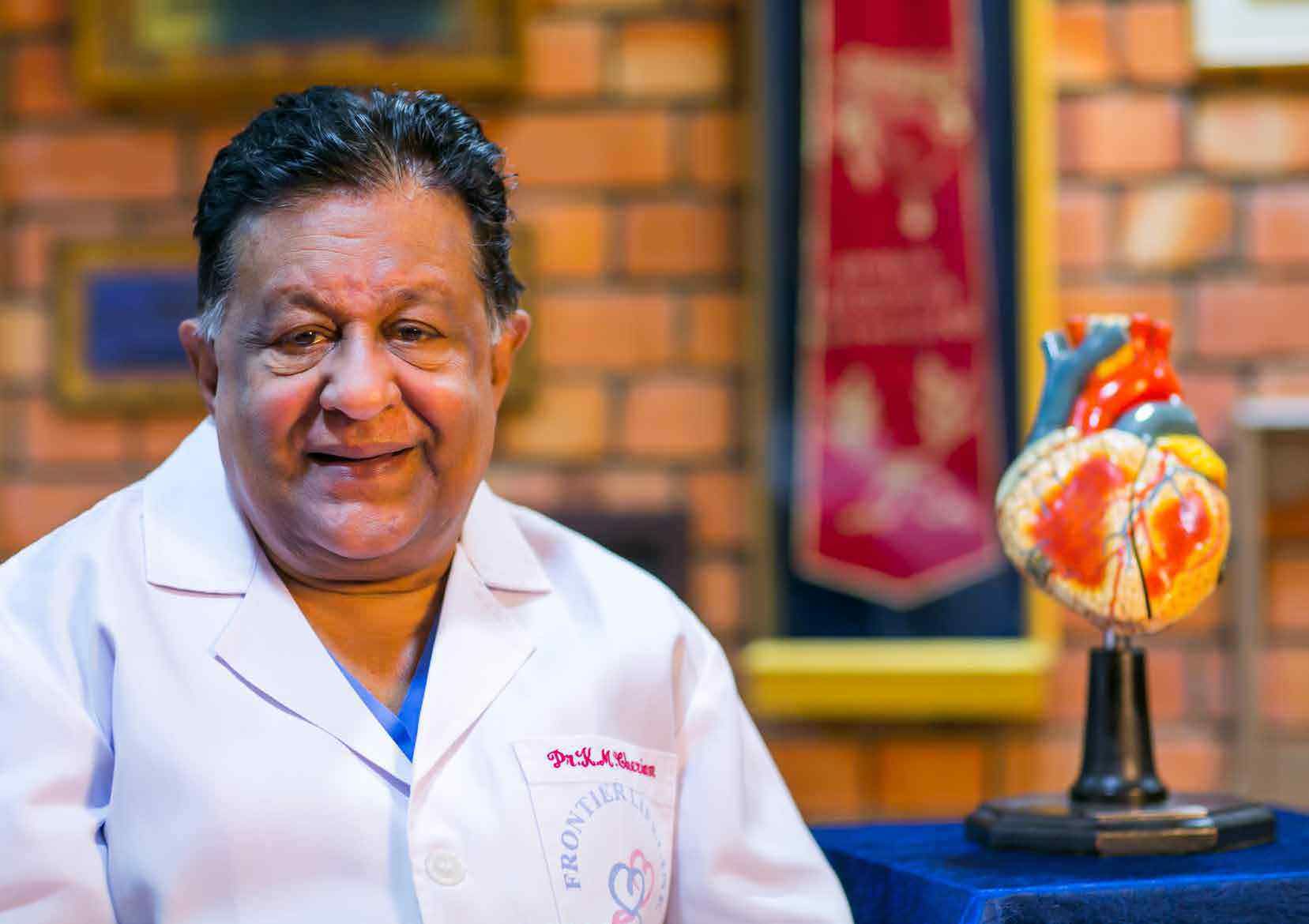 Dr KM Cherian is a man who is close to the hearts. Millions of hearts continue to beat because of him. Having performed 40,000+ Surgeries, he is one of the pioneers in the field of cardiac care.
Born in 1942, in a family of farmers, he graduated from Kasturba Medical College, Manipal and went to Australia for his FRACS. Determined in the decision to return to India in 1975, he refused promising career offers at the University of Cincinnati and the Lahey Clinic in the US, as well as a permanent residency in the US and Australia.
He was so eager to contribute to cardiac care in India. But sadly at that time, only Delhi, Mumbai and Vellore were equipped with performing open-heart surgery, though in a primitive manner. Since no vacancies were there in these cities, Dr Cherian joined the Southern Railways, in the lowest cadre, for a monthly salary of Rs 1,071.
Seven days after he returned to India, he placed his first step to one of the many firsts he has in his name. He operated on Mr Kaja Moideen, a 42-year old draftsman from Integral Coach Factory in the Railways, which was indeed the first successful bypass surgery in India.
"On 26 June the same year, an emergency was declared in the country, slashing all prospects for me to get a higher job, as direct recruitment to UPSC was disbanded. But I decided to stay, for I would not have had this opportunity anywhere else in the world, but in India," Dr Cherian recalls.
Dr Cherian served the next 13 years in the Railways till 1987, after which he took the voluntary retirement to start Madras Medical Mission, the first super-speciality cardiac hospital of its kind.
That was the turning point. After that came many firsts in his name. The first internal mammary artery graft, the first correction of cardiac defects in children, the first heart transplant after legislation on brain death, the first paediatric heart transplant, the first heart and lung transplant, and the first bypass surgery on a woman, the list goes on.
"At the time, the technology was very obsolete, and we did not have any modern gadgets such as a cath lab, an echo machine, a headlight (cold light), or modern suture material like proline. To harvest the internal mammary artery, we did not even have proper cautery. Today, we have the harmonic scalpel," says Dr Cherian.
According to Dr Cherian, lifestyle is challenging the functioning of heart, pushing us to the edge.
"We see it more in younger people," says Dr Cherian. "This shocking trend is mainly due to unhealthy habits such as lack of exercise, junk food and changes in lifestyle, but also due to conditions like hypertension and diabetes."
As the heart pumps tirelessly every second, it delivers blood with oxygen and nutrients to the farthest parts of the body through blood vessels called arteries. Over time, "factors like age and hypertension change the stiffness and elasticity of these arteries, leading to a condition known as arteriosclerosis," Dr Cherian explains. Arteriosclerosis mainly affects peripheral arteries such as those of the legs, kidneys, and the cornea. On the other hand, deposits of bad lipids like cholesterol, that mainly occur in bigger blood vessels such as the aorta, the carotid and the coronary arteries lead to atherosclerosis.
Both arteriosclerosis and atherosclerosis disrupt blood flow in the body, leading to life-threatening conditions like heart attack and stroke.
Bypass surgery, a term now common in households in India and abroad, is a procedure required for patients with atherosclerosis. "Bypass surgery is like when you are travelling on a straight road where there has been a landslide, or a slipped rock in the path, and you need to take a diversion. When there is a block in the coronary artery, you bypass it," Dr Cherian explains. Previously, this surgery was done using a vein taken from the leg, but now, arterial graft taken from the chest wall or the forearm are preferred."
The other heart surgery we routinely hear is "putting a stent". Dr Cherian explains that this is similar to "resurfacing and tarring the road." He adds, "Unlike bypass surgery, the original roads (arteries) stay the same when a stent is put, but the pathway is restored, so that the traffic (blood flow) can continue normally."
"Foods high in fibre, low in cholesterol, low in sugar, and low in salt are the secret to a healthy heart. Plenty of this food, fruits, and vegetables, along with an active lifestyle with daily exercise, will go a long way in ensuring a healthy heart. Avoiding risk factors like smoking, alcohol and stress is also part of the mantra," Dr Cherian comments.
His pioneering work and service have grabbed him several awards. For his contribution to the field of cardiac care, he was awarded Padma Shri in 1991.
Source: The Better India.