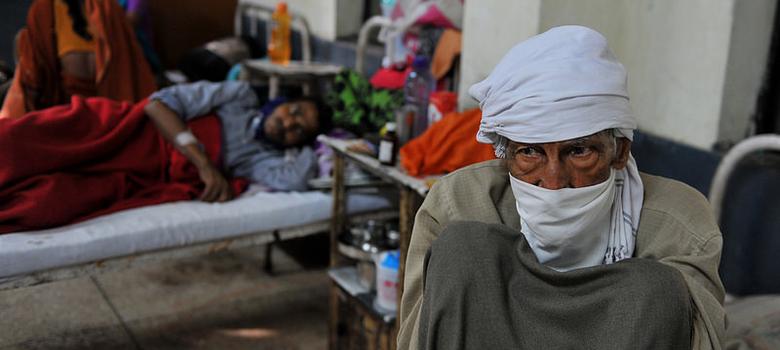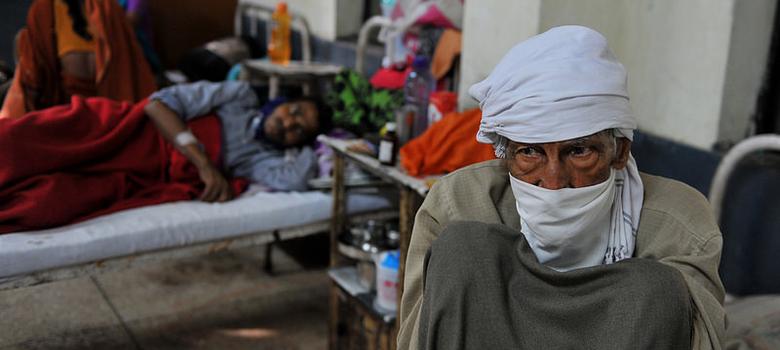 Recently, a fake doctor was in the headlines for fraudulently working as a surgeon for the past ten years in Uttar Pradesh. He has been arrested when he went to police to complain about getting an extortion call. Similarly, in Maharashtra, a 38-year-old man had been practising as a doctor without qualifications for fifteen years in the Kolhapur district before being arrested. This is not a rare story in our country. Like we quoted two examples, around 10 lakh quacks are practising as 'doctors' in India. "Quack" is one of the several names used for those who pretend to practise medicine but without training, qualification and registration from the appropriate council or authority. 
Is India a safer country for quacks? Well, the numbers say yes. 
India's Quack 'Doctors'
Nationwide, India suffers an 82 per cent shortage of specialist doctors in its community (CHCs) and primary health centres (PHCs). This is according to data released by the Union Health Ministry, which also revealed a shortfall of laboratory technicians of almost forty per cent and dearths of nurses and pharmacists between twelve and sixteen per cent. 
Lack of qualified personnel means the responsibility of treating patients is carried out by those who lack proper training and credentials, so-called 'quack doctors' being perhaps the most notable example of this. At the national level, 25 per cent of the healthcare workforce in India lacks the qualifications required. 
A register with patient records, some bottles of assorted pills and syrups on a table placed in a room. That's all needed to work as a doctor in many places in our country. 
Dr Manish Nigam, a senior consultant posted in the surgery department of the Ram Manohar Lohia Hospital, warns that quackery can prove fatal at times. In June 2018, for instance, it claimed the life of 45-year old business executive Utpal Saikia. The Munirka resident became the victim of Ram Chander Yadav, a fly-by-night doctor. After a few weeks of dubious medication, Saikia breathed his last at Munirka's SHL Hospital. "Saikia's sister approached us with this complaint. We investigated the case and found that Yadav's MBBS degree from Goa Medical Council was fake. Yadav was arrested by the police on charges of murder, cheating and forgery," says Dr Tyagi in a report prepared by Mail Today. 
In another case, Civil Lines resident Iqbal Ahmad's five-year-old daughter Fina was in the grip of a high-grade fever. "We went to a doctor in our neighbourhood. He did not give a detailed prescription and offered some powder and loose pills to her. When we realised it wasn't working even after four days, we rushed our daughter to another doctor and she miraculously recovered with a single dose. Later, we registered a complaint with the DMC against the quack. He has since abandoned his clinic and shifted his operations to another area."
In 2018, the Delhi Medical Council issued a show-cause notice to 105 unqualified doctors. As many as 69 clinics were shut down and 51 FIRs were acted upon. In four complaints, the perpetrators in question were arrested. 
Owing to the use of infected syringes that they don't bother to sterilise, quacks are also responsible for the spread of diseases such as HIV and Hepatitis B and C. The recent arrest of a man in Uttar Pradesh for allegedly injecting 41 people with HIV from a single infected needle highlights how so-called 'quacks' can ply their trade freely in India. With more than 40,000 quacks in Delhi alone reusing syringes constitutes one of their main unsafe practices. "There is a strong need of creating public awareness about the health risks involved when people visit quacks," says Dr Sumedh Sandanshiv, President, Federation of Resident Doctors' Association, New Delhi.
But how do these quacks influence the people? Well, the answer is most of these quacks know all the families in their area, charge less and give high dose drugs that give them quick relief. As people seek quick relief, they easily trust these quacks without a second thought. 
The 'law'
The patients say a private doctor will charge at least ₹300 to ₹500 for consultation. Then, they ask for tests. They also add that such doctors are looting patients. In government hospitals, patients say, there'll be a line to meet the doctor and one more for medicines. It costs a labourer an entire day's wages. So, since quack 'doctors' charge less, and the treatment won't take long, people rely on them. 
A Supreme Court ruling in 1996 defines anyone practising modern medicine without training in the discipline, even if they are trained in alternative systems of medicine, as quacks. The Indian Medical Council Act of 1956 punishes this with to a year in prison and a fine of 1,000–a weak penalty, according to medical practitioners. Since many of such quacks will start practising after serving punishment, the doctors argue that the state should book them under the Goondas Act or on charges of attempt to murder or murder for gain until legislation on anti-quackery comes into force. 
The absence of a provision in the Indian Penal Code and Code of Criminal Procedure is a big loophole for the quacks to operate freely in our country. So, how can we let the patients distinguish between Quack and real doctors? To distinguish themselves from quacks, doctors can display their certificates in their clinics, abiding by the new code of ethics of the Medical Council of India. The public must be educated about the dangers of being treated by unqualified practitioners. And remember, if anyone has been violated by a quack, report the experience to the health department of your state! 
Source: Indian Journal of Medical Ethics, The Hindu, India Today, Livemint, Times of India