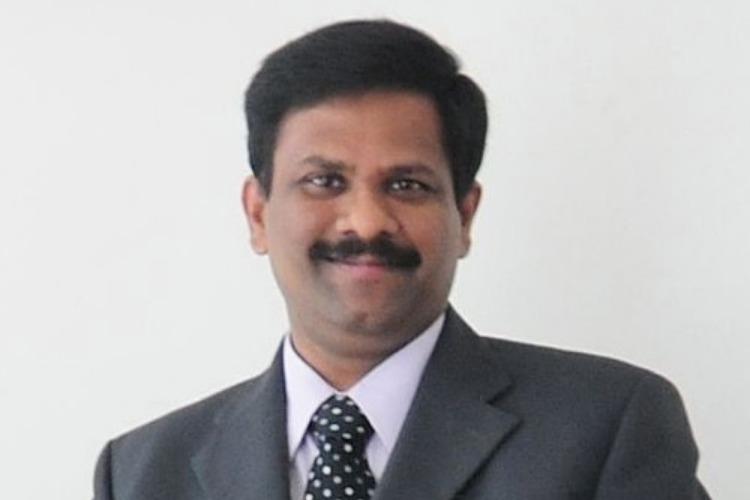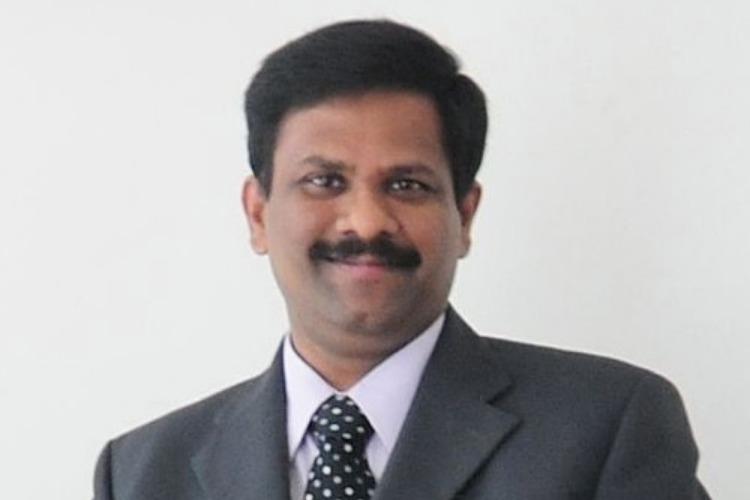 Expensive medical infrastructure is one of the main reasons for high-cost treatment. As a result, a large section of Indians cannot access this level of medical treatment as it is well beyond their means. 
To make the healthcare affordable to the people, a Bengaluru based ENT Surgeon Dr Kumaresh Krishnamoorthy has decided to undertake a mission to bring down the cost of medical equipment. Here, his passion for engineering has helped him, better to say helped the patients! Of the devices he developed two devices stand out from the rest: IoT-enabled video laryngoscope and the UV Bot. 
IoT-enabled video laryngoscope
One of the important devices developed by him is a variant of Laryngoscope. Laryngoscopes are critical medical devices that are used in operation theatres, ICUs, ambulances and for post-surgical documentation. It is a critical device used to look into your throat and larynx, and insert a tube that enables breathing when a patient can't breathe on their own. Many hospitals have just one, used in the operation theatre. Smaller hospitals don't even have one, and anaesthetists being their flexible one that also costs around Rs 5 lakh. Only one laryngoscope in the operation theatre means it cannot be moved around to areas in the hospital where needed. 
The device developed by Dr Krishnamoorthy evades these limitations. In a video laryngoscope, however, "the visualisation of the larynx is performed with a fiberoptic or digital laryngoscope inserted transnasally or transorally." 
"We have developed different variants of the video laryngoscopes. One is for regular use, another includes laryngoscopes for new-born babies and children up to 2-3 years and another for patients who are unable to open their mouths because of certain conditions," says Dr Kumaresh. 
The video laryngoscope developed by him uses an android mobile phone for light and as a camera. It's the Wi-Fi/IoT-enabled video laryngoscope employing an android mobile phone/tablet for light and as a camera which could save lives and nullify the information asymmetry that exists between doctors and patients over certain medical procedures. 
If there is an ambulance and paramedical staff and they have to intubate the patient without having an idea to do that in the absence of a doctor, they can use the internet facility available and the doctor sitting in a hospital can assess the situation in real-time through an app. In short, a doctor can guide the paramedical staff through the emergency procedure. 
Dr Krishnamoorthy adds that the device allows medical students or paramedical staff to watch the live procedure on an Android TV, tablet or any such device. At present, he is waiting for a response to his patent application. 
"With our device, we can record the procedure and take pictures. So, if the patient's family accuses the doctors of committing mistakes in the operation or performing unnecessary procedures, doctors can now show them all the documentary evidence and thus reduce this information asymmetry. More importantly, we want to show the world that we can develop superior devices at 1/10 the costs. If you look at quality video laryngoscope, it would cost you anywhere between Rs 4-5 lakhs. Our device is just Rs 22,000 including GST," he adds.
UV Bot 
The next device that he developed is a UV Bot. A UV bot is disinfecting equipment that utilises powerful ultraviolet C radiation to sterilise and deodorise operation theatres, post-surgical units, ICUs, laboratories and wards. In western countries, it is also used in hotels and public places too. It is not in use in India due to its high cost including import duties and taxes. The cheapest one would cost around Rs 50 lakh while the top-end one would be around Rs 1 crore. 
"Unfortunately, the cost is extremely prohibitive in India including import duties and taxes. The cheapest one would cost around Rs 60 lakh while the top-end one would be around one crore. How many hospitals can afford it? We are planning to price it around Rs 10-12 lakhs including GST, warranty, installation and transportation charges. It's already ready and has been validated at a NABL-accredited testing lab. We are in talks with a few educational institutes to gauge what is the minimum and maximum concentration, and the various germs it can kill so that it can be published and presented at national/international conferences," he adds. 
"The current version of our UV Bot has 20 bulbs, and ours is the most powerful in the market right now. It emits close to 1500W of high-end UVC light and kills the germs present even in shadow areas like under the bed, TV remote, doorknob and handrails. Our idea is to use it every time a patient leaves the OT or the ward so that the room gets stabilised and deodorized completely," says Dr Kumaresh. Dr Kumaresh has even added extra sensors to the device to ensure the machine shuts down whenever a person accidentally enters the room because UVC light is quite dangerous when it comes in direct contact with human skin. The machine is operated remotely from outside the room and takes 15 minutes to clear all germs.
Dr Krishnamoorthy's innovative mind seems to be still working. He is currently working on more devices, which, he claims will be available at an affordable cost and are being made in India. 
Source: The Better India, The News Minute