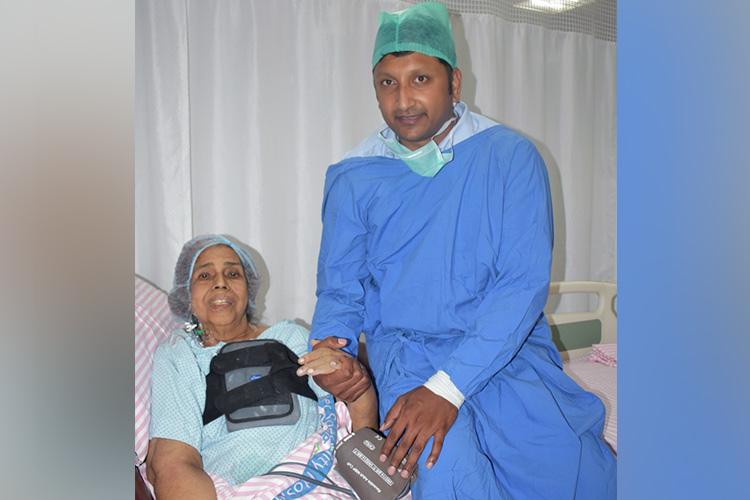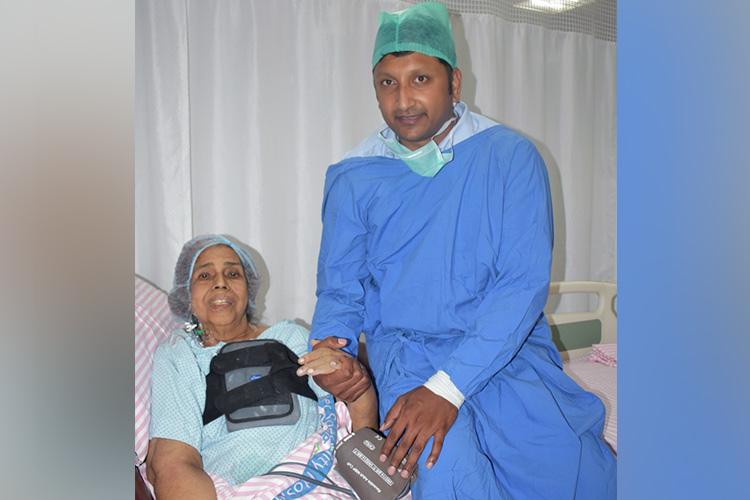 Chennai doctors performed simultaneous risky surgeries to save a 70-year-old Burmese-Tamil woman.
Ten months ago, Hla Hla Sein Sakinar, a Burmese woman of Tamil origin, first went to the doctor in her hometown of Yangon in Myanmar. But she never thought her journey to recovery would bring her back to the land of her ancestors. She was first diagnosed with liver disease seven months ago and her search for better health brought her to Chennai's Chettinad Hospital.
Not only did she require a liver transplant, but also required a cardiac bypass surgery for her heart. "She came to us with end-stage liver disease. When the liver is affected to such an extent, it becomes incredibly intolerant to almost all anaesthetic medication and chances of severe bleeding occurring during the surgery are extremely high," explains Dr Karthik Mathivannan, Head & Clinical Lead, Chettinad Institute of Liver Sciences who led the woman's operation.
"No cardiac surgeon would take up a patient for surgery if the patient didn't have a healthy liver," the doctor adds.
But, considering Hla Hla's status, doctors opted to take her up for the risky procedure. Dr Sanjay Theodore, a minimally invasive cardiothoracic surgeon and the director of the department of Cardiothoracic surgery along with Dr Karthik and his team simultaneously performed two procedures in a 16-hour surgery. Hla Hla's 30-year-old niece donated part of her liver to her aunt. While Dr Karthik performed a live liver transplant, Dr Sanjay and his team performed a cardiac bypass surgery.
"This is the first such successful combined procedure in south India. This is unprecedented, so starting from pre-op, a lot of planning and coordination went in between the liver and cardiac teams to work simultaneously. The patient needed psychological motivation, we restricted her diet, encouraged her to walk more. We prepared for multiple outcomes during surgery and the most challenging task was to remove the entire clot from the portal vein to re-establish blood flow," stated the doctor.
She is slowly making progress in her recovery after the surgery. "We were referred here by her doctors in Myanmar who said that doctors in India have more experience with taking up such risky cases," said the woman's daughter Fathima Thanthanstayt to TNM.
Source: The News Minute