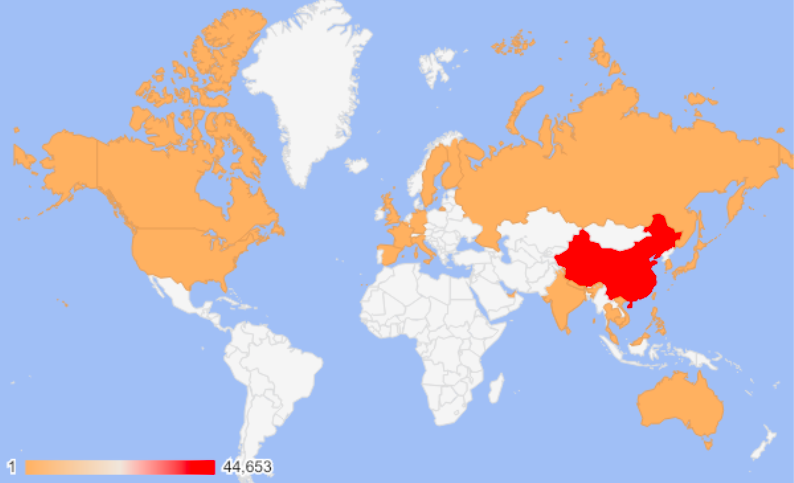 As the deadly coronavirus claimed 1000 lives in China, the World Health Organisation in a conference about battling the virus as China, said that the coronavirus poses a "very grave" global threat. WHO director Tedros Adhanom Ghebreyesus said this in an appeal for sharing virus samples and speeding up research into drugs and vaccines.
According to Ghebreyesus, with 99 per cent of cases in China, the virus remains very much an emergency for that country, but one that holds a very grave threat is for the rest of the world. He also opined that we have to use the current window of opportunity to stand united to fight this virus in every corner. 'If we don't we could have far more cases and far higher costs on our hands', he added. While the virus is spreading rapidly around the world, the Chinese government has ordered a complete lockdown of several cities in the country. Other countries also issued travel advisories with regards to travelling to China. The virus was officially named 'Covid-19' during the conference.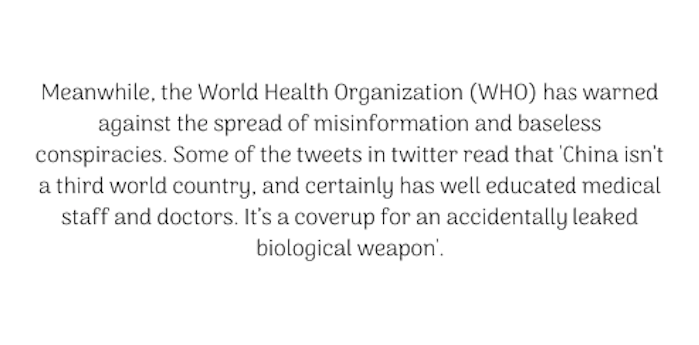 So far, China has reported 45,171 confirmed cases and 1115 deaths. An epidemiologist from Beijing opined that the epidemic might peak in February and reach a state of little or no change before easing.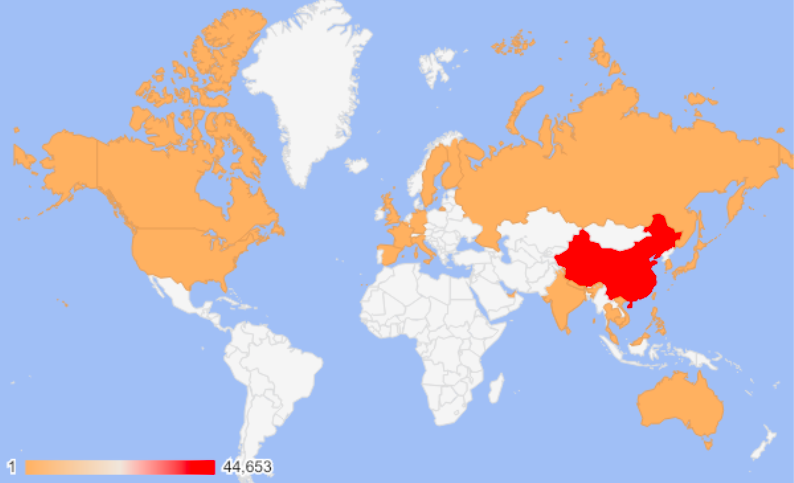 "The detection of this small number of cases could be the spark that becomes a bigger fire," added Ghebreyesus.
At present, the virus has spread to 28 countries, with more than 45000 confirmed cases worldwide.
China has stopped people with fever from visiting hospitals that fall outside of their home districts and also tightened security and have sealed residential compounds.
Source: Times Now, ANI.