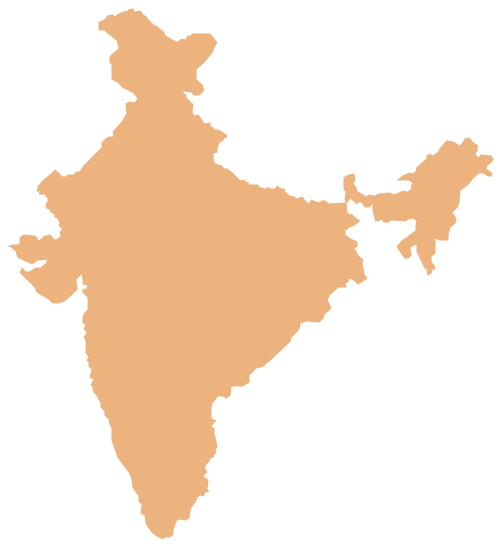 The deadly coronavirus has already unleashed havoc among the Chinese population. Now it has spread to at least 27 other countries. So far, India has reported three positive cases, all of which are from Kerala.
While India has strengthened its efforts to identify the corona cases in the country, no other cases have been confirmed further. As per the Union Ministry of Health and Family Welfare reports, all evacuees from Wuhan, China, have tested negative for novel coronavirus. Also, of 510 samples tested by ICMR (Indian Council of Medical Research) network laboratories of which all have tested negative except for three which was already reported positive.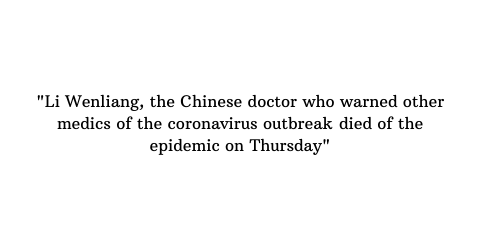 \
1,999 people, who have a travel history from China and other affected countries, are under observation in Kerala. Out of those, 75 are in the isolation wards of various hospitals. Another 1,924 are under home quarantine and have been asked to not go out in public until the end of the 28-day incubation period.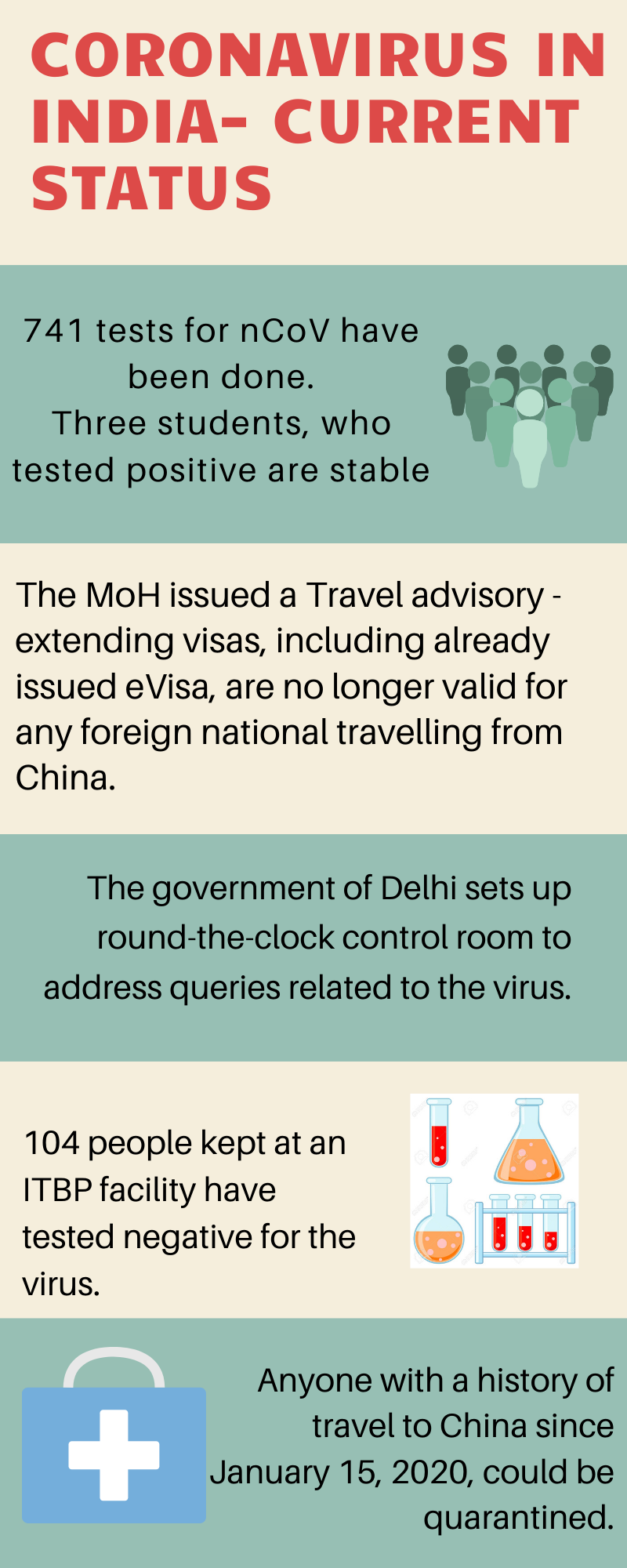 A fresh travel advisory has been issued urging everyone to refrain from travelling to China, saying intended visitors from China might apply fresh application for an Indian visa.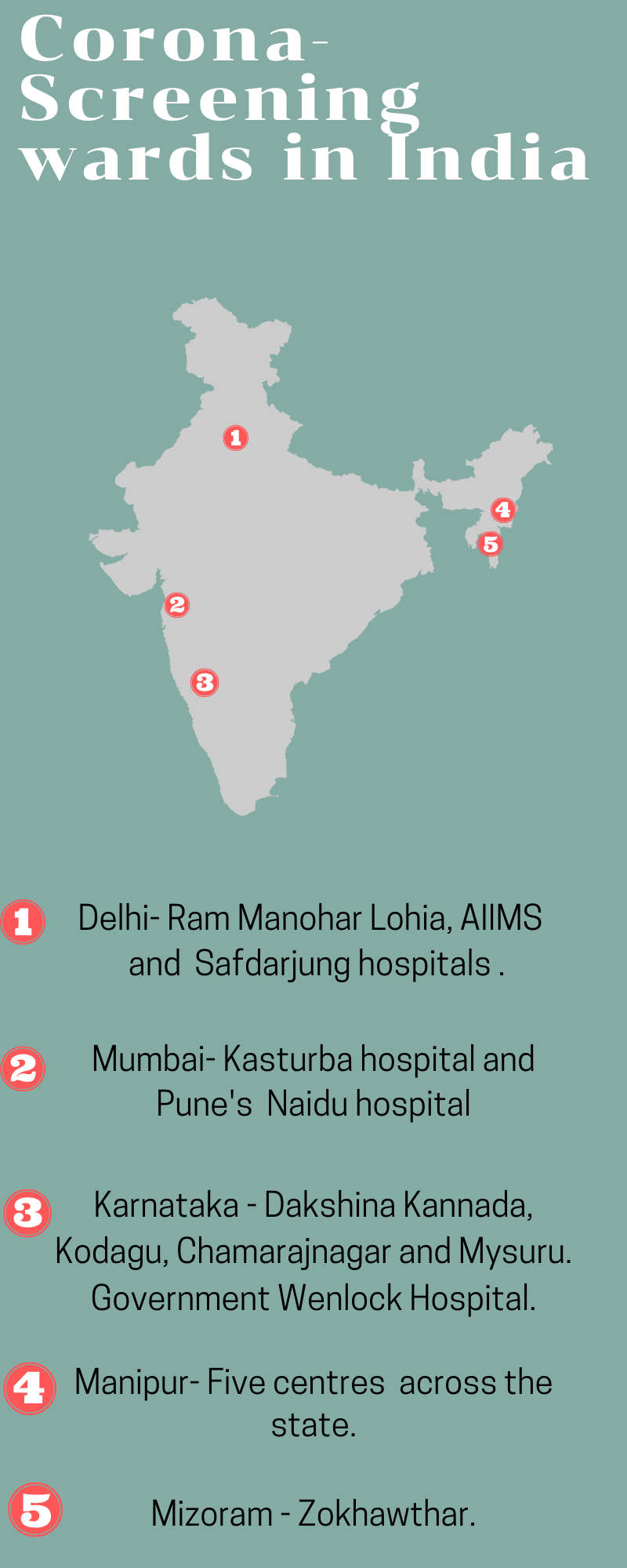 The health ministry also warned that those who have of fever, cough and symptoms of pneumonia, should seek medical attention immediately.