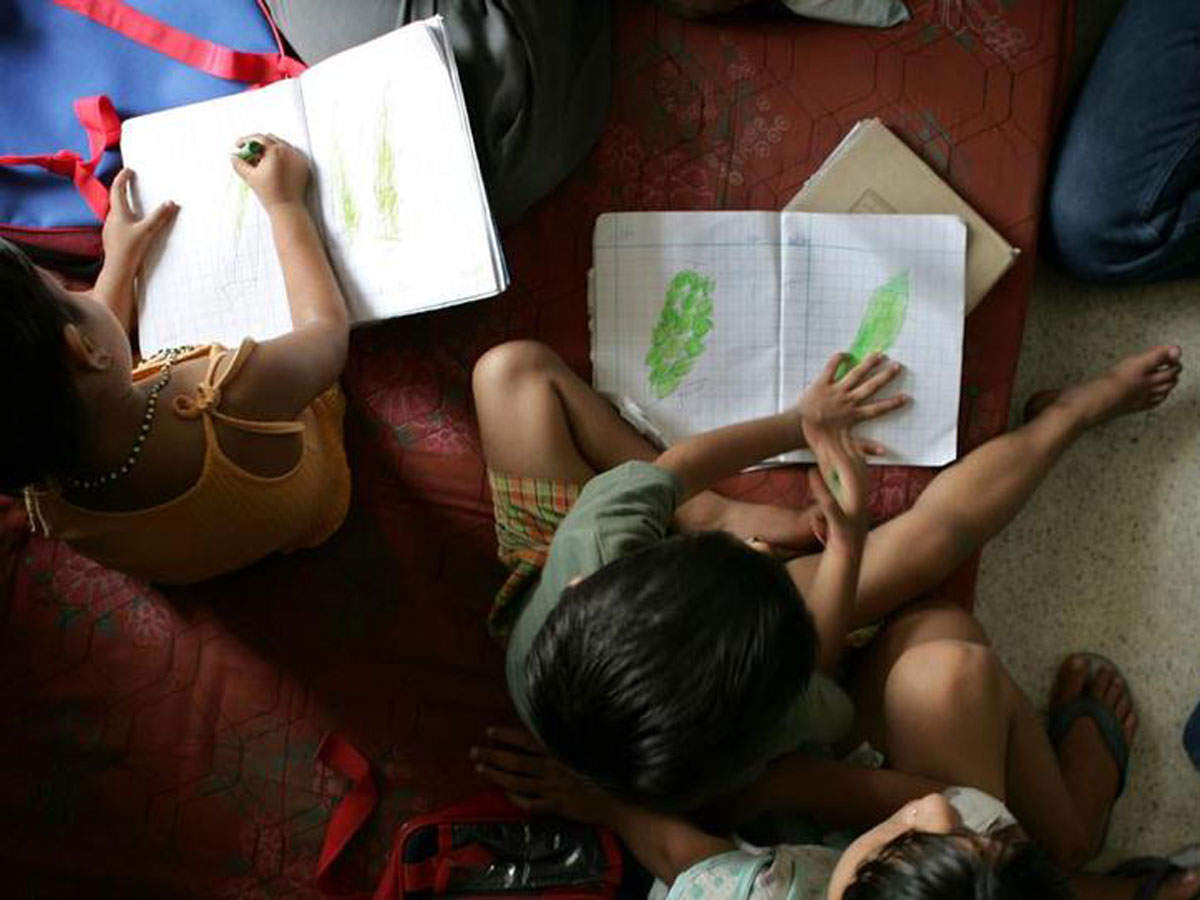 When the data show that the AIDS-related deaths in India have dropped by 54% in India over a decade, little did the people know, what kids with HIV positive go through. According to the findings of a study by Times Of India, most of the HIV+ children in the rural areas living on antiretroviral therapy (ART) are barely surviving, afflicted by physical and mental deficiencies.
Around 60% of 110 inmates of Solapur's Palawi-Prabha Hira Pratishthan, Maharashtra's oldest institution caring for children with HIV, suffer from varying degrees of hearing loss. Also, the prevalence of the height and weight stunting is more than 70%, while the mental development has stymied over 30%.
Desperate struggle of HIV kids
Sumana, an HIV positive girl is on her teenage, but still looks 10, four-feet-tall and weighs 30 kg. She has some hearing problems and her mental ability is that of a child half her age. Solapur's Palawi-Prabha Hira Pratisthan is one of one of Maharashtra's oldest institutions caring for children with HIV. Here, cases like Sumana's are not an exception. Besides the physical problems, the prevalence of mental problems such as depression is so high. Though it has been said that the AIDS-related deaths and new cases are comparatively less in India, children like Sumana are a testimony to the gaping deficit in the national programme that focuses on drugs instead of a comprehensive medical, nutritional and psychosocial model that a complex disease like HIV warrants.
Carrying the virus from the birth itself, these children need to take two to six tablets a day. The tablet count rises for other additional infections. The plight of the HIV positive kids is so painful. Sumant, a six-year-old kid says that he becomes drowsy and irritable after taking medicines. "I get severe stomach-ache, dizziness, headache and diarrhoea," he adds by describing his plight after taking the daily dose of antiretroviral therapy (ART) medicines.  Mangalthai Shah, the 65-year-old founder of Palawi says, " the children go through hell in spite of ART. There is no denying of the dramatic shift in HIV care today, but what about those who got the disease at the turn of the century and have spent a lifetime taking medicines? We know little or nothing about what the virus or ART does to each child."
She also adds that the most children in Palawi suffer from everyday health problems ranging from skin rashes, oral and vaginal yeast infections, pus accumulation in ears, hearing and vision problems to life-threatening infections like TB.
Since the regular schools denied admission for the children of in Palawi, the institution was forced to start its own school in 2014. But considering the health of such children, who struggle to sit through more than one or two classes without dozing off, a regular school may not be able to tolerate that. Since 2001, the institution has been home to more than 250 HIV positive children. Among them, 40 lost their lives to the disease.
Apart from all these physical difficulties, for those children, who lost either one or both the parents, they have to face vulnerabilities starting from poor access to health care and government entitlements to education and nutrition.
The Real Challenge
The real reason for this gaping deficit is that the national programme focuses on medicines instead of a comprehensive medical, nutritional and psychosocial model. Also, there is a considerable gap between the ratio of patients to the counsellors. For the nearly three lakh registered HIV patients in Maharashtra, there are only less than 1000 counsellors. A fourth of India's 60,000-odd children taking ART for HIV live in Maharashtra. With no adequate support, the state recently learned that over 30,000 of the two lakh patients on treatment have quietly dropped out.
Moreover, at Rs 25 per child per day institutions like Palawi neither have adequate funds nor support from government hospitals to tackle the unique health problems of each kid. On paper, 16,000 children in Maharashtra is on treatment.
Dr R.S Gupta, the deputy director of the National Aids Control Organisation admits little is known about how children cope with ART. But, he points out that they live longer because of the medicines and the average life expectancy now exceeds 20!
Source: https://timesofindia.indiatimes.com/city/pune/despite-meds-maharashtras-hiv-kids-fight-a-crippling-battle/articleshow/65650376.cms?utm_source=twitter.com&utm_medium=social&utm_campaign=TOIMobile
https://health.economictimes.indiatimes.com/news/industry/when-meds-dont-heal-hiv-kids-fight-daily-war-with-side-effects/65663849