A spurt in number of cases of doctors being threatened, assaulted and even abducted for ransom has been reported from Bihar in the past two months.
Fearing the return of dark times — between 1991 and 2005 when, according to statistics compiled by the IMA-Bihar, at least 38 doctors or their wards were kidnapped and 10 doctors killed for ransom —IMA-Bihar and the Bihar State Health Services Association, comprising government doctors, flagged their concern over the recent attacks to the government through the media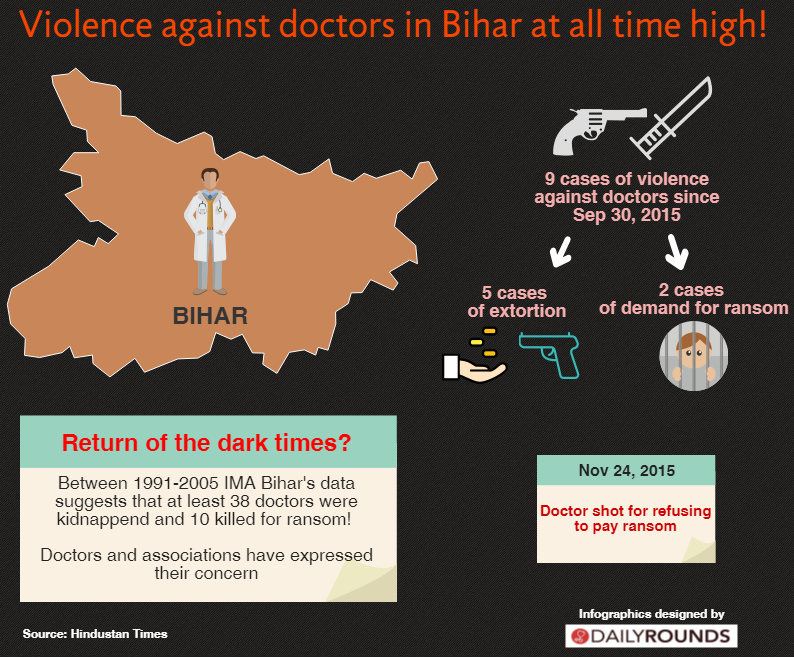 "We have jointly requested the government to clean and strengthen its police machinery. The police are biased against doctors. The police are not taking action against the perpetrators of crime involving doctors and is even registering fake cases, including those of attempt to murder, against us," said BHSA general secretary Dr Ranjit Kumar.
Infographics: Daily Rounds