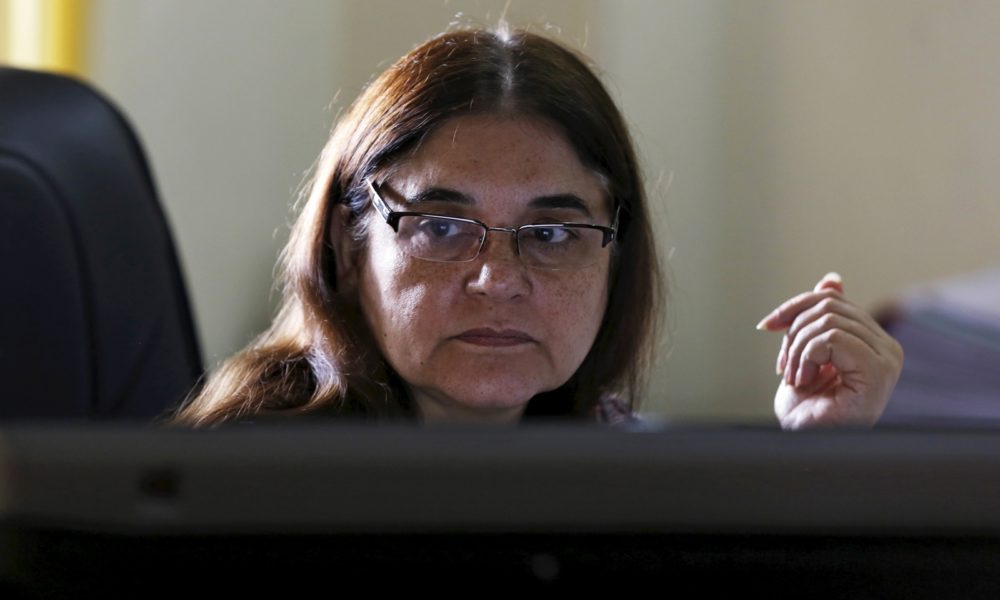 Amidst 'suggestions' from the union minister of women and child development, Maneka Gandhi regarding the 'racket' in C-section deliveries, doctors are strongly criticizing the minister's comments.
'Government's move will eventually harm doctors'
Speaking to the Hindustan Times, Punjab based gynaecologist, Dr Geetanjali Arora mentioned that the minister's comment ends up trying to breach the foundation of trust between doctors and patients.
"There is no denying the fact that some doctors are involved in commercialization. A majority of us don't go for C-section deliveries if it's not needed. We give the same advice to our patients. However, this doesn't mean that it should not be allowed in complex cases too. The government's move will eventually harm professionals like us and create more complications in deliveries," she said.
Dr. Rajendra Sharma, the president of IMA's Punjab chapter slammed the minster when he said the rates of C-section deliveries would be higher always in secondary and tertiary care hospitals since they get many high-risk pregnancy referral cases. "Does this mean they are indulged in commercialization and are trying to bring down mortality rate?" he queries.
Sangrur based Dr Amandeep Aggarwal said that if the Centre tries to impose any unwarranted decision without considering the ground realities, the doctors would have to approach the courts.
The WHO prescribes that the C-section deliveries in a nation should fall between 10-15% of the total deliveries. But the reality is that C-section deliveries have become more common in both developing and developed nations. In the US, it's 32.2% while Germany and Italy have 32% and 38% respectively. With 52%, Brazil leads the pack.
'Higher C-section numbers because it's needed'
Meanwhile, private hospitals in Bengaluru have seen a great surge in C-section deliveries in the past five years, from 10 – 12% to 50- 60%. But gynecologists in the city say that the rise in numbers is necessary. Increasing pregnancy-related complications are a reason. So is the inappropriate lifestyle of pregnant women which lead to high obesity and diabetes rates, making C-section preferable to normal delivery.
Doctors say that it's not only the experts, but even many patients and their families prefer C-section. This is particularly true in the case of complicated pregnancies-which is one the rise.
According to Dr Savitha Shetty, consultant gynaecologist at Columbia Asia Referral Hospital, there could be many reasons for the alarming rise in C-section surgeries, however doctors' greed isn't one among them.
"Increasing consumption of junk food compromises nutrition. Also, people don't exercise much, leading to a rise in obesity and diabetes among pregnant women. India is known for its widely reported gestational diabetes. In cases of cephalopelvic disproportion, where the baby is big and the pelvis small, normal delivery becomes difficult," she said to the Economic Times.

'More C-sections in private hospitals because more complicated cases land there'
Dr Shetty also said that private hospitals have more C-section surgeries than government hospitals because high-risk cases mostly come to private hospitals.
Dr Manisha Singh, consultant gun ecologist at Fortis Hospital points out that C-section has its own merits which is why doctors sometimes go for it to prevent health risk for the mother and the newborn.
Bangalore's medical fraternity also dismissed the allegation that C-section is imposed on patients by the doctors. They also say that their fee is the same, regardless of the type of delivery.
As per Dr Sushmita K, a consultant at Motherhood Hospitals, "Patients and their families are counselled on modes of delivery and suggested the best available options. They then make their own choice after consulting the doctor."
Dr Meena Muthiah, head of obstetrics and gynaecology department at Manipal Hospitals points out another reason for the rise in C-sections: "Unlike in the past when women would have many deliveries, these days it's just one or two. Hence, most patients opt for risk-free and healthy mode of delivery. Also, these days babies are bigger in size.
Most of them weigh almost 3kg at birth. So, for safe passage and healthy delivery C-section is preferable."
Then, there is the fear factor.
If there are complications with the mother or the baby after delivery, it's almost a norm these days for people to take to court and blame the hospital. And if the baby develops any birth injuries, the doctors would be blamed.
Given such risks, doctors avoid risk and recommend C-section.
Image credits: news.trust.org