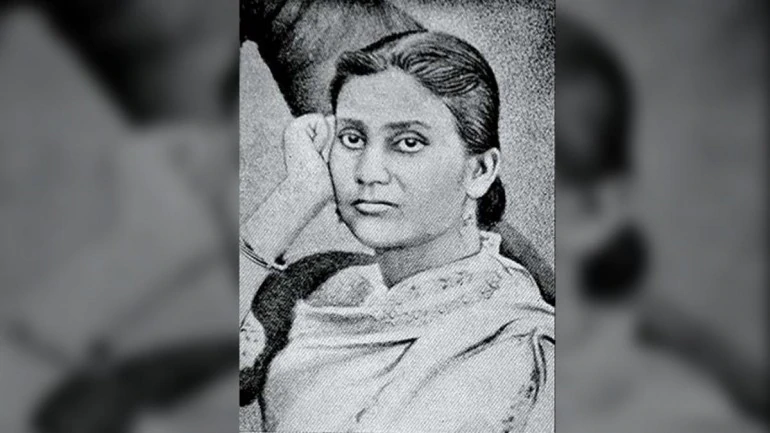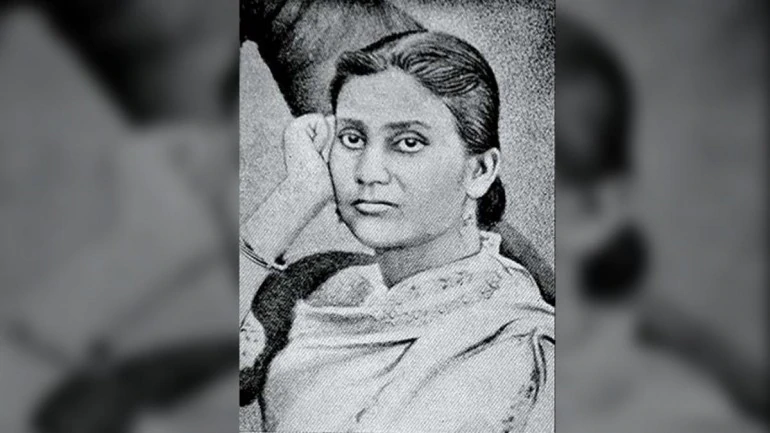 Women's rights and education have always been a constant topic of debate. During British rule, the Indian women were supposed to hide behind their veils. Education and career was a distant dream for the helpless women of that time. But, this woman's story doesn't portray the oppression of women of that time. This is a coming-of-age story of a woman broke all the stereotypes and emerged in the mainstream with her head held high!
Kadambini Ganguly, the extraordinary woman who broke the glass ceiling on women's freedom, has many firsts to her credit. She was one of the first women graduates of India. She was also one among the first female practitioners of western medicine not just in India, but in the whole of South Asia. Also, she was the first woman to get admission to Calcutta Medical College.
Who was Kadambini Ganguly?
Born Kadambini Bose in 1861, she was raised in Chandsi, in Bengal's Barisal district (now in Bangladesh). Her father Braja Kishore Basu was a headmaster by profession and was also involved with several social movements surrounding women empowerment. He was a renowned champion of the Brahmo Samaj. Kadambini's childhood was strongly influenced by Bengal renaissance. She completed her formal schooling from Banga Mahila Vidyalaya, later merged with the Bethune School. Later, Kadambini wrote the entrance examination for the University of Calcutta and became the first woman from Bethune School to do so.  Along with taking care of her education, she continuously strived to make education more accessible to women. Her success encouraged Bethune College to introduce FA (First Arts) and graduate courses in 1883. Kadambini was one of the first two graduates, along with Chandramukhi Basu, in the entire British Raj. Kadambini wanted to pursue medicine after this.
Her pillar of support, Dwarkanath Ganguly
Not only in the field of education, but Kadambini also challenged everything the society deemed acceptable at every step. In 1883, she married her teacher, Dwarakanath Ganguly, a prominent Brahmo Samaj leader from the Banga Mahila Vidyalaya, who was 17 years older to her. The decision was unacceptable to many of the Hindus and a section of the Brahmos. Thirty-nine-year-old Dwarakanath was a widower and some refused to recognise their marriage. When most thought she would put an end to her education after graduating, Dwarkanath encouraged her to study medicine and always stood by her.
Her struggle as a woman who wanted to pursue medicine
The road to becoming a doctor was not an easy one for her as a woman. Despite her merit, the Calcutta Medical College refused to give her admission since there was no history of Indian women studying there. That time, Dwarakanath Ganguly had also been campaigning to ensure accommodation and enrollment of female students in Calcutta Medical College. Finally in 1884, after the couple legally threatened the authorities, they admitted her to the college. She became the first woman to get admitted to the Calcutta Medical College. Thus, her dream to get admission at the Calcutta Medical College (CMC) – then known as the Medical College, Bengal found its way.
1886 marked her record as one the first Indian women physician eligible to practice western medicine alongside Anandi Gopal Joshi. She received her GBMC (Graduate of Bengal Medical College) degree, allowing her to practice.
Kadambini was awarded a scholarship of Rs. 20 per month for studying medicine. However, after graduation, she worked for only a very short period at the Lady Dufferin Women's Hospital (where her salary was Rs. 200 per month) before deciding to travel to London in 1892 for further education. The probable reason behind this is reckoned to be strong opposition from her colleagues and administrative staff.
Breaking all conventions, Kadambini left her children to the care of her elder sister and travelled to England in 1893.
Having an incredible will power, Dwarakanath's unfailing support and the help of her cousin Monomohan Ghosh who was a London-based barrister, Kadambini decided to appear for triple diploma courses in medical sciences at the Scottish College at Edinburgh. Kadambini returned from London with the prestigious qualifications of Licentiate of the College of Physicians, Edinburg (LRCP), Licentiate of the College of Surgeons, Glasgow (LRCS), and Licentiate of the Faculty of Physicians and Surgeons, Dublin (LFPS). She was the only female among the 14 successful candidates that year and the first Indian woman to achieve such a rare feat. She also specialised in paediatrics and gynaecology.
After returning to India, she worked for a short period in Lady Dufferin Hospital and started her private practice later.
Role in Social reforms
Apart from being a doctor, Kadambini was at the forefront of several social movements. Though the Indian National Congress (INC) was founded in 1885, it didn't allow women to participate – something Dwarakanath was voicing against ever since. But in 1889, Kadambini and five other women were allowed to participate and India's first female doctor even moved a vote of thanks. When the Partition of Bengal divided the country in 1906, Kadambini organized the Women's Conference in Calcutta for solidarity and served as its president in 1908. In the same year, she openly supported the Satyagraha and mobilised people to raise funds to support the workers. Kadambini openly spoke against the Calcutta Medical College's practice of not admitting female candidates at the Medical Conference of 1915.
It was her provoking lecture that led the university authorities to amend their policies and open their doors to all female students.
Kadambini suffered from high blood pressure but never let it interfere with her work. The death of Dwarakanath in 1898 made her mostly withdraw from public life and affected her health too. But just a year before her death she visited Bihar and Orissa to help women mining labourers. On October 3, 1923, 63-year-old Kadambini conducted a critical operation on a patient. She came home wilting and on the same evening, passed away.
Incredibly confident, determined and multi-faceted, Kadambini Ganguly was the voice of women's education and rights. Though she is long gone, her virtues and determination still exist as an inspiration for all the women!
Source: The better India, India today, FeminisminIndia, The Print, Women's web.