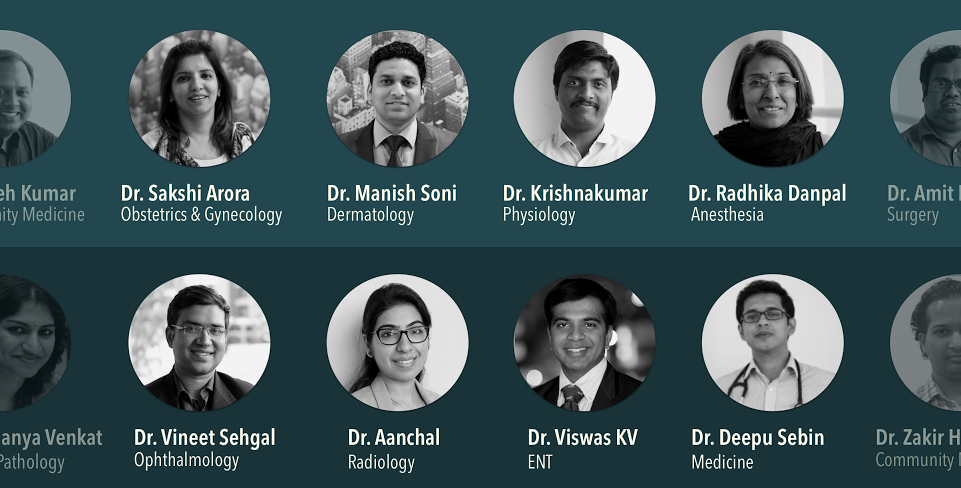 National NEET PG 2018 Mock Exam conducted by Marrow, a NEET PG preparation platform by DailyRounds (Neuroglia Health Private Limited.), becomes by far the largest NEET PG Mock exam conducted this year. The exam went live on 1st December, and students had a period of 7 days to take the exam.
The mock exam contained questions from a QBank created with contributions from some of the top medical faculty in India and previous years' toppers.
Marrow shares a number of key insights that they got from the largest pan-India NEET PG mock exam:
Average number of questions attempted by the top 10 rank-holders:
The top 10 rank-holders skipped only 10 questions on an average. Out of the 290 questions attempted, 64 was the average number of questions that the toppers got wrong.
Average percentage of correct answers in each subject:
Dermatology was the best-performing subject with an average of 68% correct answers, while Anatomy was the subject where students were the weakest — with just 40% correct answers.
The question that most students got wrong:
This question from Medicine was marked wrong by 87% of students! A list of the 10 toughest questions will soon be published by Marrow.
The question guessed by the most numbers of students:
According to Marrow Guess Tracker analytics, this Anatomy question is the most-guessed MCQ and 32% of students got it correct.
How to analyse your performance with Marrow and score better
Review the questions that you marked wrong.
You can do so by just tapping on the circle with the number of wrong answers, in your result page.
2. Review the questions you guessed, by tapping on Guess Tracker in the results page. You will get to see all the correct answers and detailed explanations. You can also see how many students marked each option in an MCQ.
3. Go through your subject-wise performance list and find out your weak spots. Focus on those subjects better!
---
What Dr. Jagriti, Marrow NEET PG Mock Exam Topper, says about Marrow National NEET PG 2018 Mock Exam:
The quality of questions in Marrow NEET PG Mock Test was impeccable.The toughness level also matched the NEET PG pattern.
You can still take the Marrow National NEET PG 2018 Mock Exam here to get a predicted rank.
Based on the amazing feedback for National NEET PG 2018 mock exam, Marrow has announced another NEET PG Mock exam on 25th Dec. This Mock Test will have questions from the Marrow QBank and is meant for final revision.
You can take the test on www.marrowmed.com
Get the free Marrow app for your Android phone and for your Apple device.
Watch Marrow NEET PG Videos here.