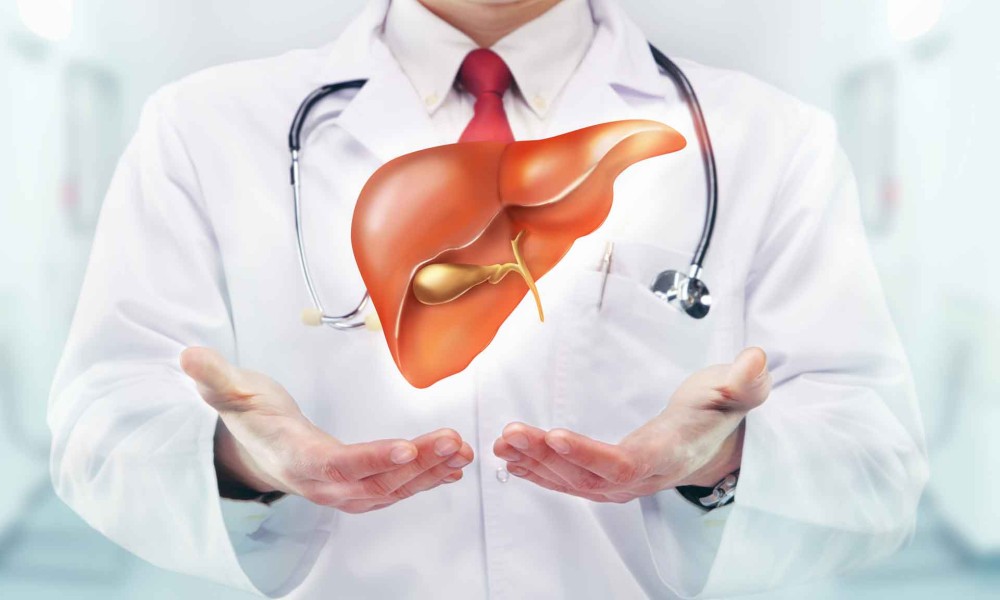 'Mini livers in a lab' sounds like a scene from a childhood cartoon show. However, These imaginary 'mini livers in a lab' have been brought to life by a team of scientists from Pandorum, an Indian start up company based in Bangalore when they have successfully developed India's first artificial human liver tissue in a lab  with the help of 3D print technology. These 3D printed mini-livers that mimic a human liver also performs the functions of a liver such as metabolisms, detoxification and can even secrete albumin and cholesterol!
Pandorum was founded by 2 friends- Arun Chandru and Tuhin Bhowmick who were studying at IISc in 2011. They started Pandorum with a vision of making personalised artificial human organs that are available on demand.  They are supported by grants from the Biotechnology Industry Research Assistance Council.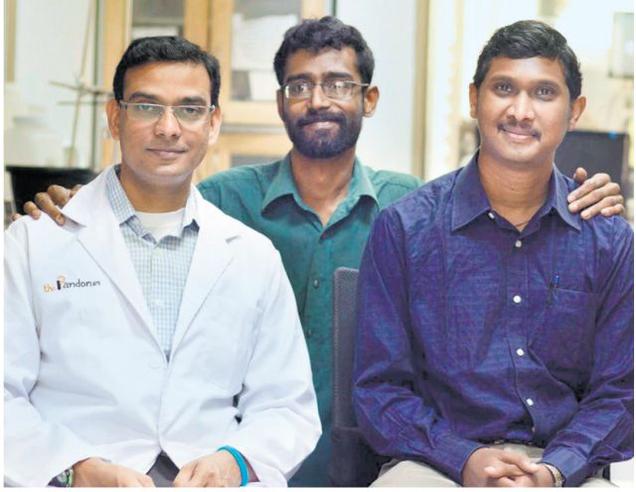 How they made the dream come true?
10 million liver cells were required to make a liver tissue of 5mm size. This was achieved by collecting a million liver cells from a biobank and then multiplying them in its laboratory. The liver cells were then arranged in a 3-D structure.The ink used was a biomaterial extracted from a particular type of insect. It consisted of glucose, proteins and living cells.The ink was then placed in three interchangeable dispensers of the printer's head which was controlled by lasers.
The Pandorum team has also been successful in keeping the tissues alive for 4 weeks.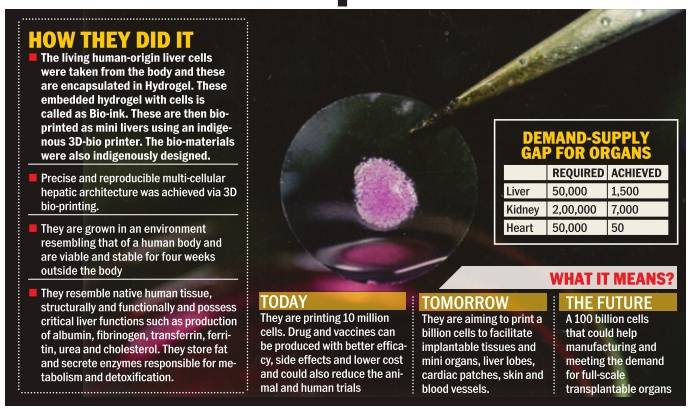 "Liver toxicity and drug metabolism are the key hurdles, and contributors to failed human trials. Our 3D bioprinted mini-livers that mimic the human liver will serve as test platforms for discovery and development of drugs with better efficacy, less side-effects and at lower costs," said Arun Chandru, co-founder and managing director of Pandorum. He also said that large pharma companies on an average spend about $10 billion and 10 years on research and development to get one new drug to the market.
The technology at Pandorum's has brought a solution to this problem!
Thousands of lives are lost due to organ failure. Both the doctors and the patients have been helpless with regard to this issue due to unavailability of the organs."In the near future, such bioprinted organs will address the acute shortage of human organs available for surgical transplantation," said Dr. Tuhin Bhowmick.
At present, there is hope to build a bioartificial liver support system using these cell based mini-livers for transplantation in patients who have developed liver failure. Analysts say that While the current 3D printing technology is able to make small slices of tissue, producing a complete organ such as the liver with 300 billion cells may take several years, analysts say. But this is definitely a start!
Image Credits: The Hindu, TOI