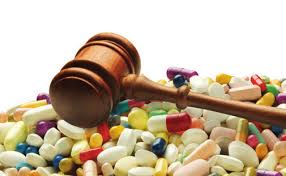 The Union Health Ministry has decided to ban 328 combinations of medicines, according to the reports. The decision has been taken following the recommendations by its technical advisory body over a month ago. The implementation of the ban could possibly cut off Rs1,500 crore from India's Rs 1.18-lakh crore pharmaceutical industry and would impact medicine brands across several therapy areas. This includes brands like Piramal's Saridon, Macleods Pharma's Panderm Plus cream and Alkem Laboratories' Taxim AZ.
According to the latest notification, the ministry's Drugs Technical Advisory Board (DTAB) said these 328 combination medicines, should be banned because there is no therapeutic justification for them. These combinations are also known as fixed-dose combinations (FDCs). FDCs are cocktail medicines that contain two or more therapeutic ingredients packed in a single dose.
The board has also opined that these combinations must be risky for patients. The notification states that "Hence in the larger public interest, it is necessary to prohibit the manufacture, sale or distribution of this FDC…any kind of regulation or restriction to allow for any use in patients is not justifiable."
It is also notified that the ministry is planning to restrict the manufacture, sale and distribution of six FDCs, including two combinations for treatment of diabetes. This would affect brands like Microlabs' Tripride, Abbott's Tribet and Lupin's Gluconorm-PG, according to PharmaTrac. The ban notifications do not include 15 FDCs totalling over Rs740 crore that was manufactured since before 1988. This includes several popular cold, cough and depression medicines like Phensedyl and D'Cold Total that the government had been planning to ban based on DTAB's recommendations.
There were reports mentioning that the Supreme Court told the ministry it could not ban these 15 FDCs on the basis of DTAB's report, but that the government was free to look into the issue of their safety afresh.
The ministry argued that it had banned these drugs for being "irrational" and "unsafe" for consumption, but the high court said that due process, including consulting DTAB, had not been followed in implementing this ban.
But the impact of this ban is expected to be limited since the brands are comparatively small.
Source: https://economictimes.indiatimes.com/industry/healthcare/biotech/pharmaceuticals/health-ministry-to-ban-328-combination-medicines-over-safety-concerns/articleshow/65777109.cms?utm_source%3DWAPusers%26utm_medium%3Dtwittershare%26utm_campaign%3Dsocialsharebutton&from=mdr