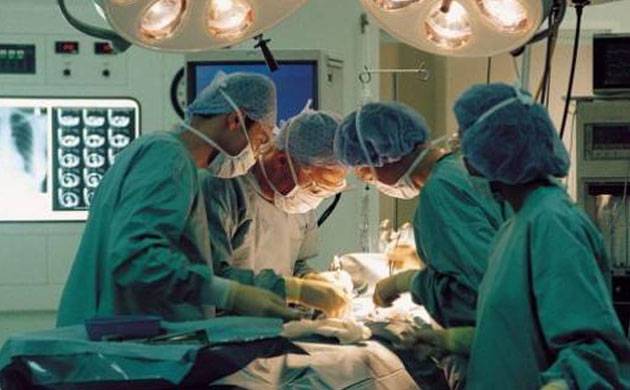 Does anyone know the exact number of doctors registered/ practicing in India? Well, according to the data presented to the government by the Medical Council of India, there are more than 10.8 lakh doctors registered in India. It's just the total number of doctors  But do they know how many of these doctors are available for consultation?. A detailed look at the Indian Medical Registry (IMR) will make it clear. Following are some examples of doctors found in the registry.
Dinabandhu Basak, who qualified as an LMF (licentiate of medical faculty) from the University of London in 1895, and registered with the West Bengal Medical Council in 1915; Surendra Chandra Majumder, LMP (licentiate in medical practice) from Dibrugarh University in 1907, who registered with the Assam Medical Council in 1920; Shashi Bhushan Dutta, LMS (licentiate in medicine and surgery from Calcutta University in 1911, registered in 1918 with the Bihar Medical Council; Captain Christian Salvadore, MBBS from Kerala University in 1914, registered with the Travancore council in 1945; Y Sheshachalam, LMP from Madras University in 1916, registered in 1955 with the Andhra Pradesh council.
From the above data, we can clearly understand that most of the doctors in the IMR has been registered before Independence or just after it. Looking at the dates, it is better to assume that they'll be either dead or not practicing anymore. But they are still in the register and are counted every year.
Delhi Medical Council (DMC) is one of the councils which keeps a live register. But even in that case, the data given to Parliament shows just 16,833 doctors registered in Delhi, while DMC itself says there are over 64,000. Dr. Arun Gupta, the DMC president says, "We have 48,657 re-registrations and 15,720 first-time registrations. Thus a total of 64,377 doctors registered with our council. So we have a fairly good idea of the actual number of doctors in Delhi."
Still, there are states that haven't sent data regarding the number of doctors to the government. States like Haryana, Bihar, Orissa, and Karnataka have not sent the registration data for several years. The Indian Medical Council Act of 1956, under which the MCI is constituted implies that it is the statutory duty of the council to maintain the IMR. The Act also mandates state councils to supply MCI with a copy of their registers after April 1 of each year with all additions and amendments. Every year, the parliament is given the same meaningless data without any additions or efforts by the health ministry, MCI or state councils. The MCI, last year, had tried to initiate a Unique Permanent Registration Number (UPRN) to track them for medical negligence and to get a clearer picture of how many doctors are practicing in India. It is inexplicable that in this age of Digital India and Aadhar, the authorities are unable to maintain a database of barely 10 lakh doctors.
Source: https://timesofindia.indiatimes.com/india/govt-tells-parliament-india-has-8-6-lakhs-docs-but-no-one-really-knows/articleshow/65299648.cms