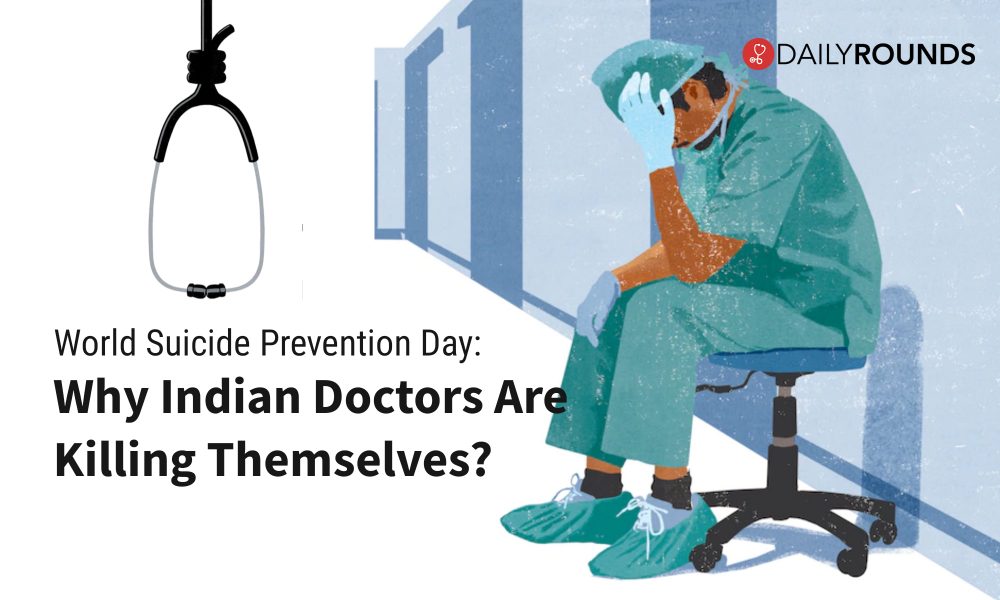 The COVID-19 pandemic has created a world environment that is harsh and seriously detrimental for mental health, making this the most imperative time to focus and discuss on suicide prevention. As a result, the World Suicide Prevention Day, which is observed annually on September 10 to raise awareness regarding the subject of suicide and the actions that can be taken to prevent these tragedies on a global scale, gains more importance than ever before.
In 2003, the International Association for Suicide Prevention (IASP) collaborated with the World Health Organisation (WHO) and the World Federation for Mental Health (WFMH) to host the first-ever World Suicide Prevention Day. Since then many countries around the world have joined them in this venture, in 2011, approximately 40 countries held awareness events to mark this occasion.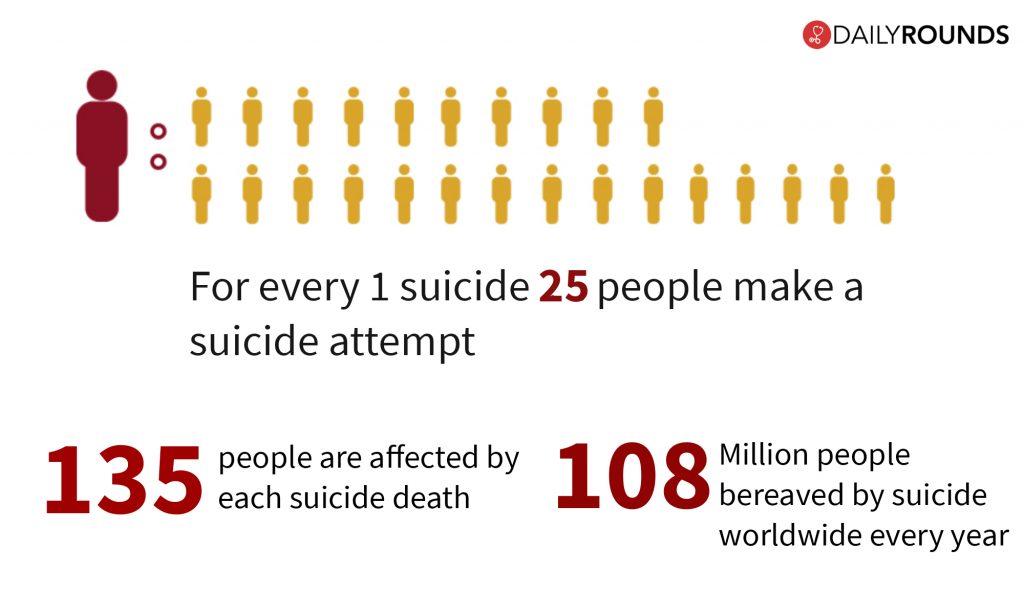 Every year, suicide is among the top 20 leading causes of death globally for people of all ages.  It is responsible for over 800,000 deaths, which equates to one suicide every 40 seconds. Every life lost represents someone's partner, child, parent, friend, or colleague. For each suicide, approximately 135 people suffer intense grief or are otherwise affected.  This amounts to 108 million people per year who are profoundly impacted by suicidal behaviour. Suicidal behaviour includes suicide and also encompasses suicidal ideation and suicide attempts. For every suicide, 25 people make a suicide attempt and many more have serious thoughts of suicide.
Suicide Among Doctors
Ever since the start of the pandemic, nearly thirty doctors have reportedly died by suicide in different institutions all across India. Most of them were younger than 30 years. The latest addition to this unfortunate list was Mohit Singhla, a research officer in the paediatrics department of the All India Institute of Medical Sciences (AIIMS), New Delhi, an institute which witnessed a total of 6 suicides in the last three months.
Suicide among doctors is a complex, multi-factorial issue that has been plaguing the nation for several decades. However, the arrival of the pandemic and its adverse effects on one's mental health has rubbed salt into the wound. Studies from across the globe indicate that suicide rates are higher among doctors than in the general population. According to the 2019 World Health Statistics, there are 10.6 suicides per one lakh people every year, and when it comes to India the number rises to 16.3. And while studies that compare suicide rates among doctors with that of the general population in India are lacking there is no reason why it should be any different!
After six doctors in AIIMS checked into the psychiatric ward for treatment in March 2018,  the Indian Medical Association (IMA) addressed the issue and said that suicide among physicians is a "public health crisis" to be "tackled before it's too late". Similarly, a study published by the Postgraduate Institute of Medical Education and Research, Chandigarh in 2018, concluded that 30% of the 445 doctors who participated in the study were depressed and about 17% had thought about ending their lives.
This certainly shows that suicide and the suicidal tendency among doctors have been a long-standing issue in the country and we can't just blame the pandemic for all this! Many personal and systemic factors also contribute to this problem. Doctors face different struggles at different stages of their careers that affect their mental health and well-being. Which in turn prompts them to choose suicide as an escape route from all their problems.
Among doctors, interns and residents had the highest suicide rates when compared to others. Toxic work environments, long working hours, bad living conditions, and violence against doctors are a few of the many challenges the resident doctors face, which eventually leads them to self-destruction.
A high suicide rate in medical colleges across the country certainly reflects the suicidal behaviour among medical students as well. Medical students and interns face examination-related stresses, sleep deprivation, poor living conditions, and competition from peers. Among students, the majority of the suicides usually takes place during exam times, showing the amount of stress and anxiety brought in by the evaluation patterns.
Caste-based discrimination and regionalism are other important factors that add to the suicide tally. The Sukhdeo Thorat committee, set up in 2007 to look into caste discrimination at higher education institutions, found in its report that 85% of Adivasi and Dalit students at AIIMS felt that internal examiners had discriminated against them when awarding grades. Showing that even the apex medical institute in the country has no escape from the caste-based ostracism that exists in India even during the 21st century.
Pandemic adding to the tally?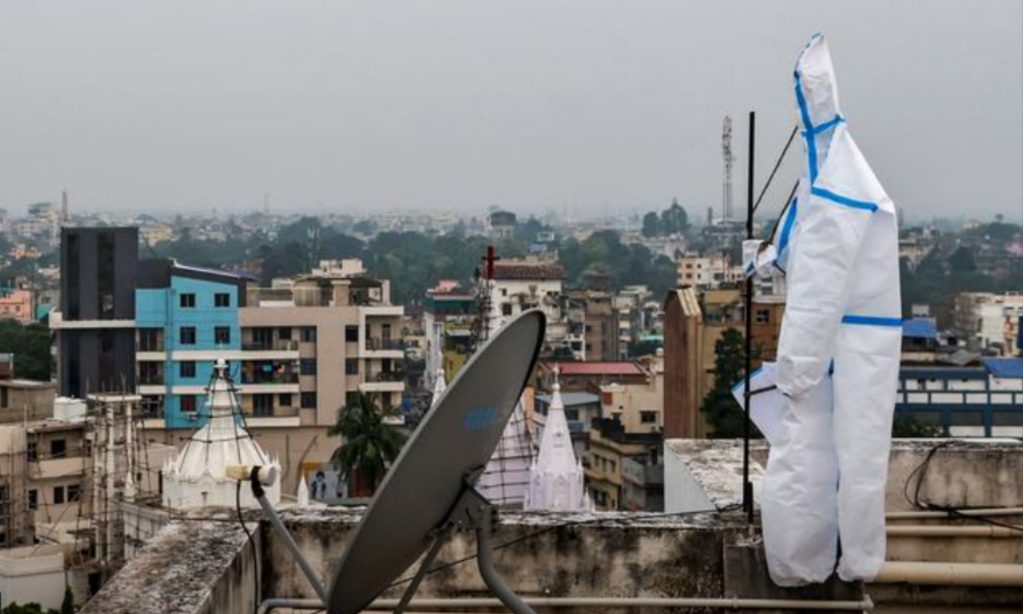 Talking about centuries, the first pandemic of the 21st century has further worsened the situation by adding more stressors to the already existing list and giving more headaches to the frontline healthcare workers. A study published in May in the Indian Journal Psychiatry reveals how dealing with the COVID-19 pandemic is taking a toll on the mental health of doctors. Of the 152 doctors who participated in the study, 60 (or 39.5%) reported experiencing symptoms of anxiety and 53 (34.9%) said they are experiencing depression due to reasons like longer duty hours, involvement in high-risk procedures, unhygienic quarantine facilities, separation from families, delayed salaries and being ostracised.
Similarly, a survey done by British Medical Association revealed that while several doctors already suffered from depression, anxiety, stress, burnout, emotional distress, or other mental health conditions, these problems got worse during the ongoing pandemic. Apart from all this, the rising incidents of violence against doctors during the COVID-19 pandemic have added to the existing pressure and exacerbated the sense of the crisis.
Earlier in June, an AIIMS junior doctor committed suicide after writing a blog on his suicidal tendencies and the depression he suffered from. Ironically, the junior psychiatrist working in AIIMS received no psychiatric help before committing suicide. His last blog post suggests that he knew everything regarding his mental state and conditions except one thing – a way out of it! This is just one among the many such incidents that happened all across India during the pandemic. However, the lack of appropriate data on suicides among doctors has made evaluating the pandemic's effects on the trends difficult.
There's a high time need to ensure that doctors are mentally healthy during this toughest of times. Several medical associations including IMA have come up with this aim even in the past. Through its Doctors for Doctors programme, IMA organises self-help and awareness campaigns. Similarly, in 2019 the association released a mental health guideline for medical students and more recently published a book entitled 'Surviving COVID-19 as a medical student'.
Earlier this year, the association also initiated a 24/7 helpline for doctors to tackle the mental distress. In the wake of the suicide of a taluk health officer, the Karnataka state branch of IMA also launched a similar psychiatry cell meant for doctors across government and private sectors. Apart from organising programmes and online talks, the main purpose is to provide 24×7 mental health services to medicos battling pressure, depression, anxiety, etc.
We want to reduce suicidal tendencies among doctors undergoing depression, stress faced due to working for four-five months without leave, lack of relaxation, inability to meet family owing to the COVID-19 pandemic and pressure exerted by higher officials.

Dr. Srinivas S, Secretary, IMA Karnataka
Also, the Centre for Mental Health Law and Policy is exploring the possibility of launching a suicide prevention programme targeted at medical students and doctors. In addition to all these initiatives, other stakeholders such as governments, hospitals, the entire medical community, the press, and the people must engage if we are to surmount this crisis. Remember, suicide doesn't end the chances of life getting worse rather, it eliminates the possibility of it ever getting any better. So never put a full stop after LIFE, follow it with a comma!
Follow and connect with us on Twitter | Facebook | Instagram

Tags
aiims doctors suicide
,
aiims suicide
,
cause of suicides among doctors
,
doctors india suicide
,
doctors suicide during pandemic
,
doctors suicide india
,
indian doctors suicide
,
pandemic and suicide
,
suicide
,
suicide among doctors
,
suicide and mental health
,
suicide prevention
,
suicide prevention article
,
why doctors suicide
,
world suicide day
,
world suicide day 2020
,
world suicide prevention