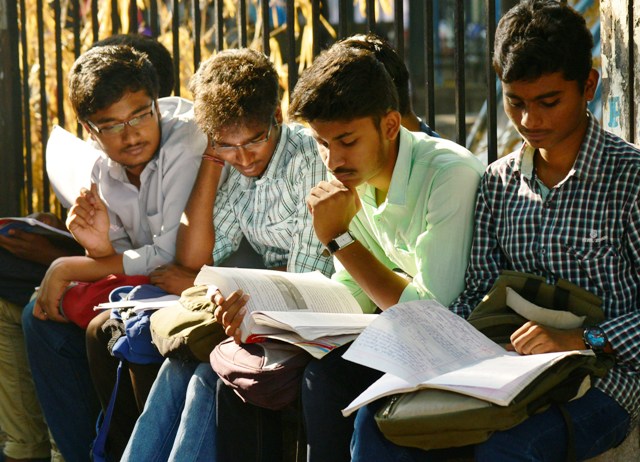 The Central government has approved an ordinance to keep state boards out of the scope of the NEET for one academic year.
This executive order is aimed to partially overturn the Supreme Court verdict that said all government colleges, deemed universities and private colleges would be covered under NEET.
While the next phase of the exam is scheduled for July 24, 6.5 lakh students had already taken the first phase of the NEET on May 1.
What's Next
Once the ordinance is issued, students of state government boards will not have to sit for NEET on July 24. They will however, have to be come part of a common entrance exam from the next academic year, government sources have clarified. The exam will be applicable for those applying to central government and private medical colleges.
The states had raised various about various problems related to language and syllabus for students at a recent health ministers conference. Ministers were of the unified opinion that, students would find it tough to appear for NEET this July. Health Minister JP Nadda will most likely meet with President Pranab Mukherjee to explain to him about the need for such an ordinance.
Delhi CM urges PM 'not to' bring in ordinance
Earlier, CM of Delhi Arvind Kejriwal wrote a letter to PM Modi strongly urging him not to pass an ordinance to overturn the SC ruling that had set the NEET exam as the one common test.
He stated that, students had already embraced the process towards NEET and the exam discouraged affluent parents from making donations to get their children admitted to reputed private medical colleges. He also went on to say that, such donations would prevent hard working and diligent students from getting a good medical education.
CM Kejriwal was also of the opinion that overturning the SC's decision to make NEET the one common exam would be equivalent to cheating the nation's people. He pointed out also that many politicians owned or ran private medical colleges where large donations were accepted, were the one's who were vehemently against the NEET.
The Union Cabinet is exepcted to clear an ordinance or an executive order to defer the implementation of NEET.
Image Credits : The Hindu