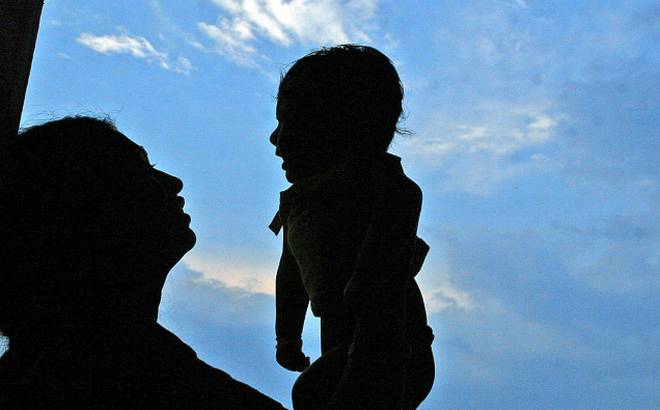 According to a State health official, at least 213 HIV-infected women gave birth to healthy babies in govt-run hospitals in Chhattisgarh in 2016-17.
"The health department is committed to secure the child from infection in the womb of a HIV-positive mother,"said the state's health services director, R. Prassanna to PTI.
He said that the multi-medicine treatment process has yielded better results.
HIV examination was conducted on 3,93,475 pregnant women in 2016-17. Out of them, 232 were tested positive. Prasanna said that about 219 HIV positive pregnant women were provided the treatment under the multi-medicine process at the govt. hospitals. The babies delivered by 213 of these women were found to be uninfected and healthy. But the infection was found in the rest of the six children. These children are being provided medicines through the anti-retroviral therapy(ART) centres.
Measures to tackle short supply of medicines
As per Mr. Prasanna, there are 26,000 HIV positive people in the state. 10, 289 of them are given medicines through five ART and 12 link ART centers. Given the supply shortage in HIV drugs from the National AIDS Control Organisation(NACO), the state has also issued a new guideline, he said.
"The medicines for adults were broken into standard dose to feed the children. All the ART and link ART centres had followed the directive. Neither the child patients, nor their parents had to face trouble(during shortage of medicines)," he said.
According to the new NACO guidelines, it's mandatory for all HIV patients to take the medicines of ART. For this reason, the state has received 2.54 lakh medicines of various compositions from the Central government for its ART centers.
As per Dr Prasanna, the ART centers are also allocated with a budget so that they could procure medicines independently according to their requirements. Also, the Chattisgarh State AIDS Control Society(CGSACS) has come up with an action plan to maintain a regular medicine supply. To tackle any short supply issue in the future, the Chattisgarh Medical Services Corporation has been directed to obtain medicines for three months' period.
Image credits: thehindu.com