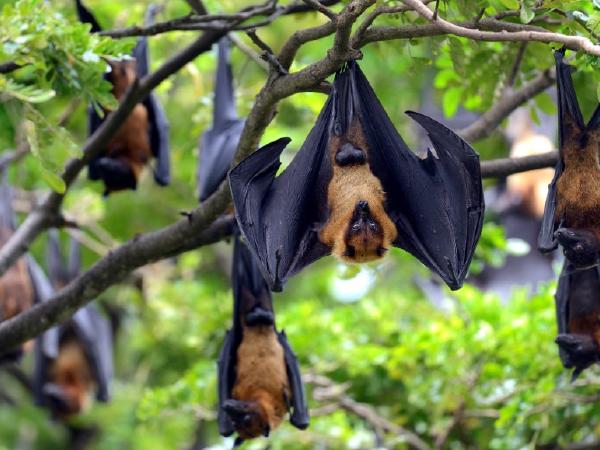 After several failed tests and observations, the Indian Council of Medical Research (ICMR) solves the mystery of Nipah outbreak in Kerala. ICMR identified fruit bats as the source of the Nipah outbreak that took the lives of 17 persons in Kozhikode and Malappuram districts in Kerala.
"Scientists have found conclusive evidence of Nipah virus infection in the fruit bats found in the area," said J P Nadda, Union health, and family welfare minister.
Nipah made its outbreak in Kerala in the month of May this year. The first batch of samples collected from the Changaroth village of Perambra in Kozhikode, where the first infection was spotted tested negative for the virus. The results confused the epidemiologists since the carriers of previous outbreaks were bats. But the first samples were collected from insectivorous bats, which were possibly the wrong species. Then the second round of test was conducted in a fresh batch of bats, this time in fruit bats collected from the infected area. The bats trapped in the second round tested positive for the Nipah virus. "The 21 bats trapped and tested were insectivores that do not carry the Nipah virus; 55 bats trapped in the second round included fruit bats, which tested positive for the Nipah virus," said a scientist at Indian Council of Medical Research to Hindustan Times. Following the Nipah outbreak, ICMR is prioritizing epidemiological studies and research on virus sequencing, drug sensitivity testing, and candidate vaccine strain identification while strengthening its lab network for testing high-hazard pathogens.
Among the several species of bats, Pteropus giganteus, Eonycteris spelaea, Cynopterus, Scotophilus kuhlii and Hipposideros larvatus are known to carry Nipah virus. Usually, the virus stays in bats at low levels, without making them sick. But few sick bats secrete the virus in their droppings, saliva and other body fluids. In humans, the exposure to such fluids creates the infection.
Nipah ceased the lives of 17 in Kerala, where 14 deaths occurred in Kozhikode and three in Malappuram, before declaring Kerala Nipah Free recently. According to the union health minister J.P.Nadda, the timely and coordinated efforts of all stakeholders – health workers, state government, scientists, researchers and Central government led to the timely and successful containment of Nipah virus cases in Kerala. Containment efforts in Kerala involved orienting hospitals and health workers on infection prevention and control practices, surveillance and contact tracing, contagion treatment protocols and use of personal protection equipment, and safe burial practices.
Source: Hindustan Times, Times of India