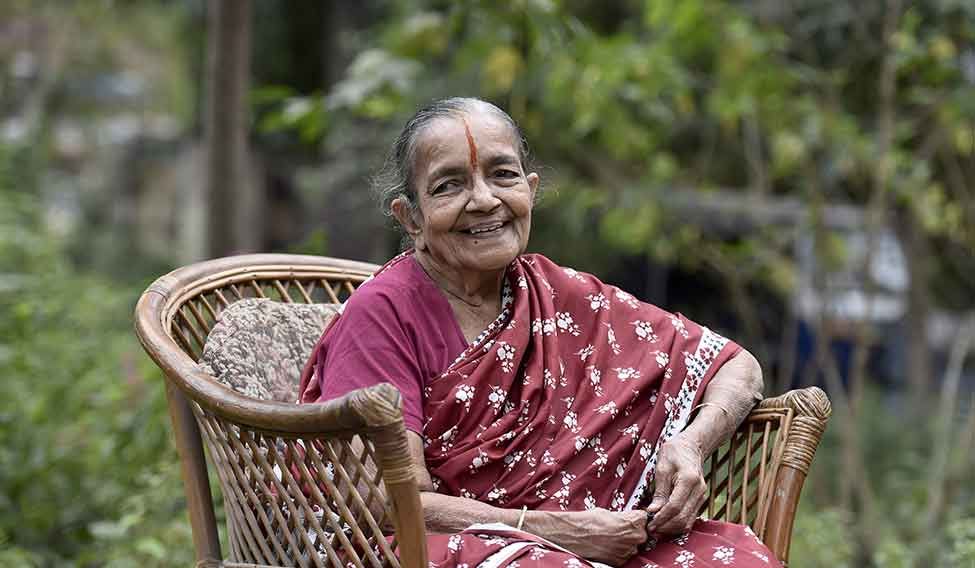 It was Back in 60's. A lady doctor decided to opt for Neurosurgery after completing MBBS. While choosing neurosurgery as her career option, little did she knew that she has stepped on a rough journey. Amidst all the odds existed then, she broke the stereotypes. We're talking about Dr. Thanjavur Santhanakrishna Kanaka or T.S.Kanaka, Asia's first female surgeon. Now even at 86, she is as energetic as ever been!
The journey of struggles and Difficulties
Born in Madras, Dr.Kanaka was one of the eight children of Santhanakrishna and Padmavathi. She had a strong desire to pursue spiritual studies, but instead, she went on to do Medicine. She completed her MBBS and MD (General Surgery) from Madras Medical College, in 1954 and 1963 respectively. The real struggle started when she opted for General surgery for her masters. From then, to several occasions after that, she was breaking the male dominance. It was an era where women were not 'supposed' to or even not expected to enter in such critical fields. Getting a master's degree in general surgery was not easy for her. Women were never admitted to master's programme in general surgery. Two other women had been admitted before to the M.S. general surgery only because they had won the Johnson Medal, the highest recognition for a student at Madras Medical College. But Dr.Kanaka was firm in her decision. When she applied for the MS programme, she was told that she would never be accepted. But somehow, she secured admission as the only woman among the eight students. But even after that, she was not allowed to attend severe cases since her teachers were highly skeptical of her skills and hardly involved her in the major operations. She was reportedly facing gender discrimination. The men wouldn't allow her to even hold a knife, let alone perform surgeries. "As it is, passing the M.S. degree examination is difficult, even without discrimination. Every time I took the final exam, the external examiner from Bombay failed me. It was only in the sixth attempt that I qualified." She once told a media during an interview.
Throughout her career, she was known for her passion for the academics. Even when she was a student, she started to research. She undertook several research projects during the third and fourth year of MBBS, which was rare during undergraduate studies.
After completing her MS, she had done MCh in Neurosurgery in 1968. But in an era where no ladies had worked as a neurosurgeon before, practicing as a neurosurgeon was extremely difficult. She turned lucky when an assistant surgeon had to go on leave for training and she was posted in his place. It was under Dr. A. Venugopal that she formally became a surgeon. Later neurosurgeon Dr. B. Ramamurthy's tutorship helped her hone her skills and she emerged as the first woman neurosurgeon in Asia. The struggles didn't end there. Her academic papers were scrutinized by fellow researchers in the United States. But nothing could stop her from achieving her dream. She further specialized in stereotaxic surgery, a relatively new branch in which doctors used manual calculations to reach a particular part of the brain.
Life as a "Neurosurgeon"
Throughout her career, she was mostly associated with serving in Government Hospitals. She has also worked as a teaching professional in Madras Medical College. Dr. Kanaka also went to teach at Epidemiological Research Centre, Adyar Cancer Institute, and other such institutes. Also, she had published several research papers.  She remained single to devote herself to medicine. Her favorite subject was deep brain stimulation, and she has presented several papers on it. During her lecture tours in India, she has impressed scientists to develop deep brain stimulation kits locally but says she has not succeeded. The kit is used in stereotaxic surgeries. She says that her job is not done until India develops its own kit for cost-effective treatment.
A 'humane' soul
Dr.Kanaka was listed in the Limca Book for Records for the highest number of blood donation by an individual. By 2004, she was said to have donated blood around 139 times. She was appointed as the Honorary President of the Asian Women's Neurosurgical Association in 1996 and recognized as Asia's first Lady Neurosurgeon. She has utilized her savings to establish a hospital, named after her departed parents Sri Santhanakrishna Padmavathi Health Care and Research Foundation. The initiative provides free healthcare to the needy ones.
Though she had retired as a surgeon in 1990, She continues to offer consultancy services. She runs a healthcare center at her home in Chromepet. Even at 86, Dr.Kanaka young at heart. A humble human and an intelligent Doctor, Dr.Kanaka is an inspiration for all of us. She is one among the handful of women neurosurgeons who have set an example for other women.
Reference: 1. https://www.theweek.in/health/cover/medicines-super-women.html
2. http://kalamfanclub.com/dr-t-s-kanaka-a-life-spent-in-struggles-and-surgeries-of-asias-first-neurosurgeon/
3. http://www.thehindu.com/news/cities/chennai/a-life-spent-in-struggles-and-surgeries/article2961279.ece
4. Wikipedia
Image credits: Kalam Fan Club, Deccan Chronicle