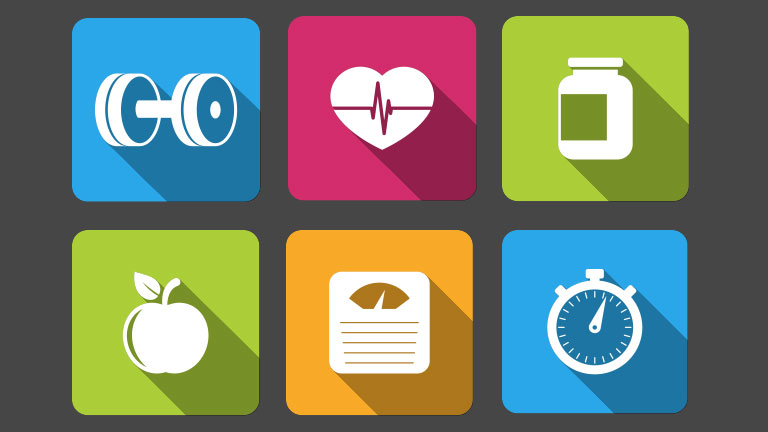 Gone are the days when people sought help from others to relieve mental stress. Now that Health industry is also turning 'New Gen' we need not rely on others. Everything is going 'App'y now. Everyone might've already heard about medical apps like Daily Rounds and Practo that is beneficial for the doctors, medical students, and patients. But now there are apps and startups for fitness and mental stress too. Don't get confused. These apps and startups aim at relieving mental stress of the people in need. So the apps are like if anyone need help to improve their mental health, download our app. Here, we provide you a list of 7 apps that act as a platform to help you with your stress when needed.
1. Shine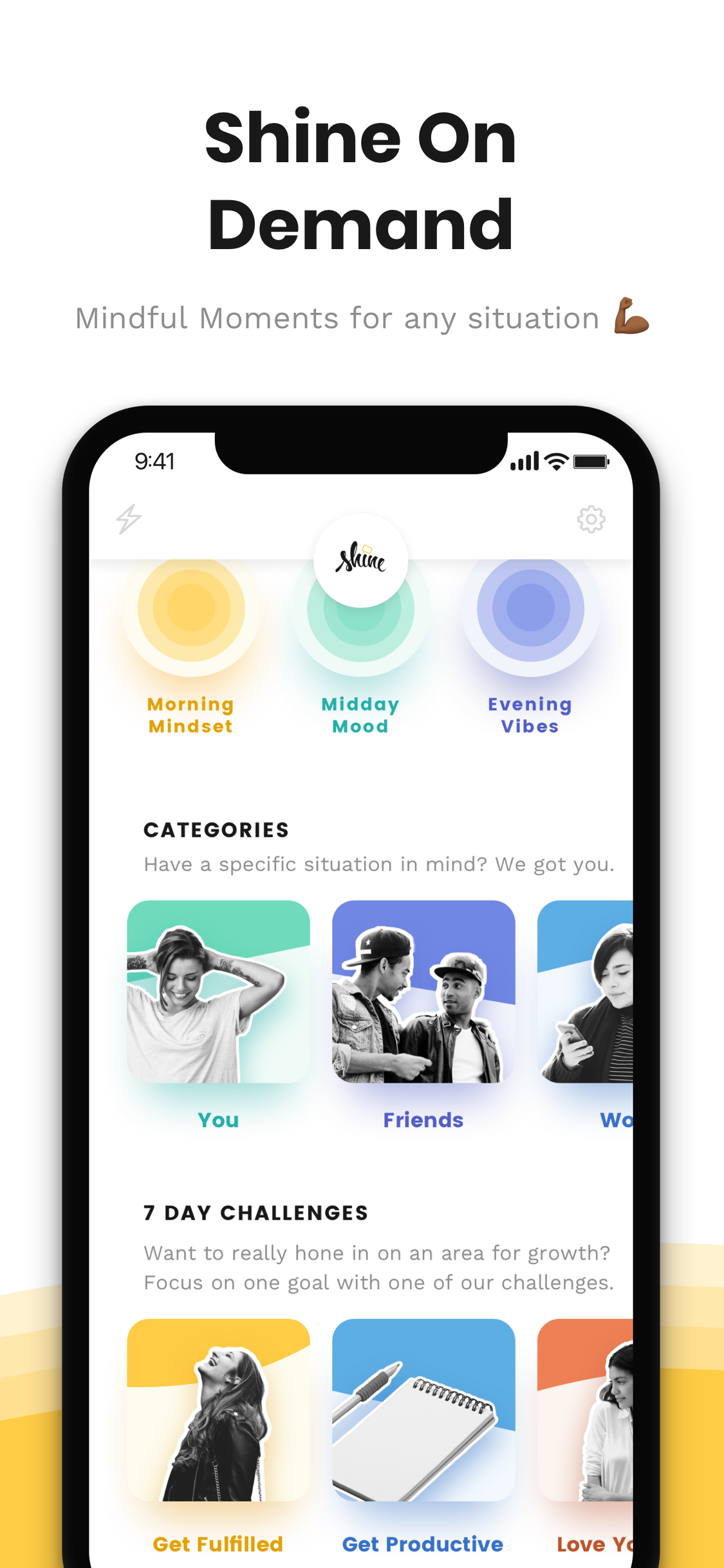 Shine is a mental health app that reminds you daily to take care of yourself. The most striking feature of this app is that you don't even need to download this app to get its services. Just send them your phone number and get started. Once you opt-in, you'll get a text that asks you a couple of questions about your mental health goals. The app will then check in with you every day with a practical task or exercise to complete. For example, my first exercise was to write down or talk about anything that was worrying me at the moment. You can also track your progress too. Wondering what kind of progress? Progress toward more specific goals to improve your mental health. More than 2 million people worldwide subscribe to its alerts. Don't think it is absolutely free. For additional features like affirmations, meditations, and motivational stories from celebrities and influencers., you have to pay 4.99$. It is one of the best mental health startups in the USA.
2. Aloe Bud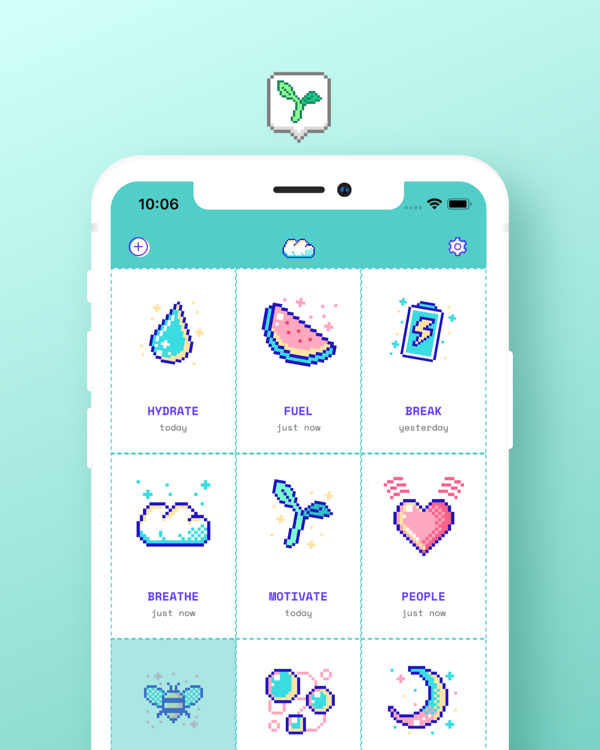 Aloe bud also reminds you to take care of yourself. It can also prompt you to take medication at a certain time. As they describe themselves, this "self-care check-in and reminders app that brings essential self-care tasks together in one place" is designed to keep users accountable for taking care of themselves physically, mentally and emotionally. Users of this app are known as 'Aloe buds'. Users will receive gentle self-care reminders according to their needs and lifestyle. The most exciting feature of this App is a supportive community garden feature where users can send emoji flowers to each other to show their support. The app is absolutely free unless you want to enjoy all the content. For that, you've to pay 4.99$.
3. Talkspace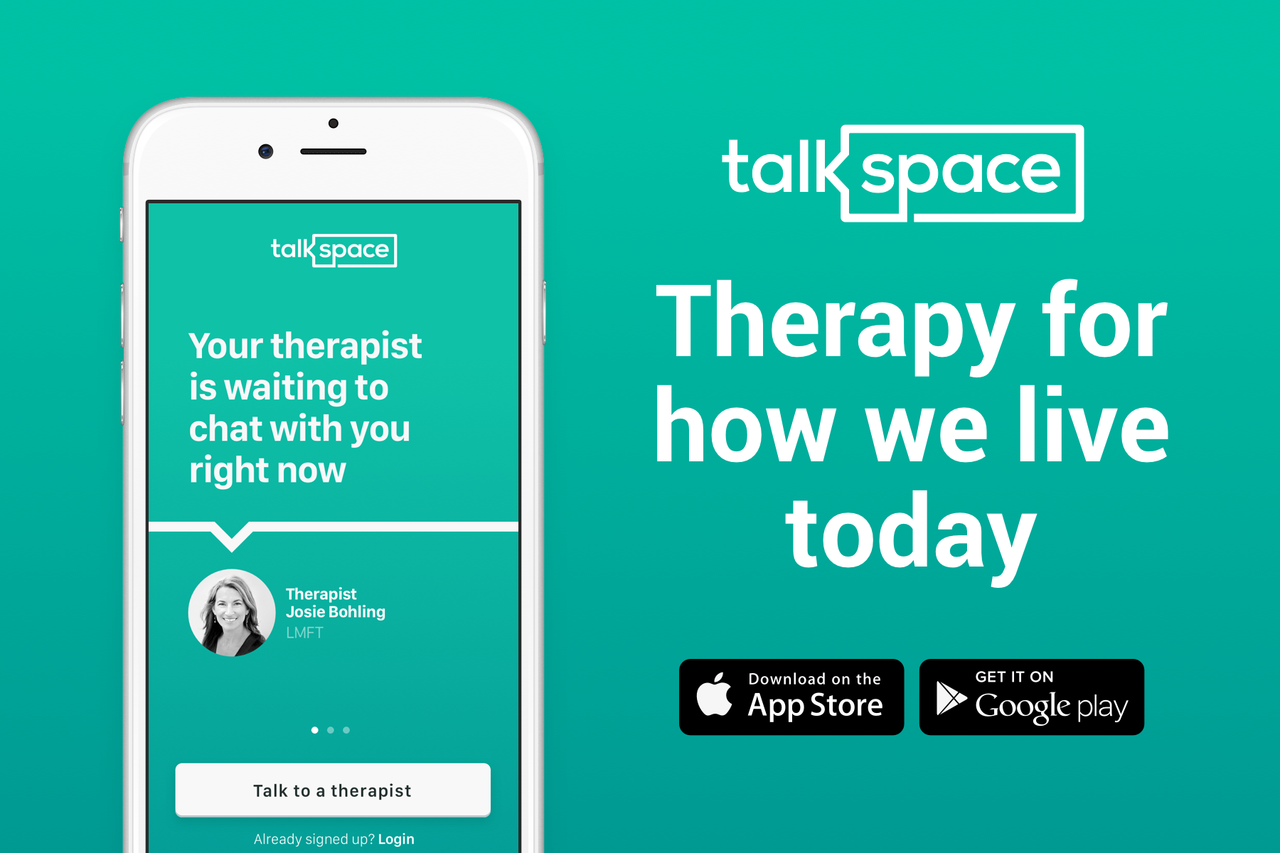 Talkspace is also an online and mobile therapy company based in New York. It describes itself as an easy, inexpensive alternative to traditional therapy. The app pairs you with a therapist to send you text, video or audio at any time you want. They typically respond once or twice a day. You can start subscribing to an unlimited chat by paying $49 a week. It also has 3,000 licensed therapists in its network. Talkspace has recently announced a partnership with Olympic swimmer Michael Phelps to promote the importance of therapy. Phelps is also on its advisory board. It is accessible in India too.
4. Crisis Textline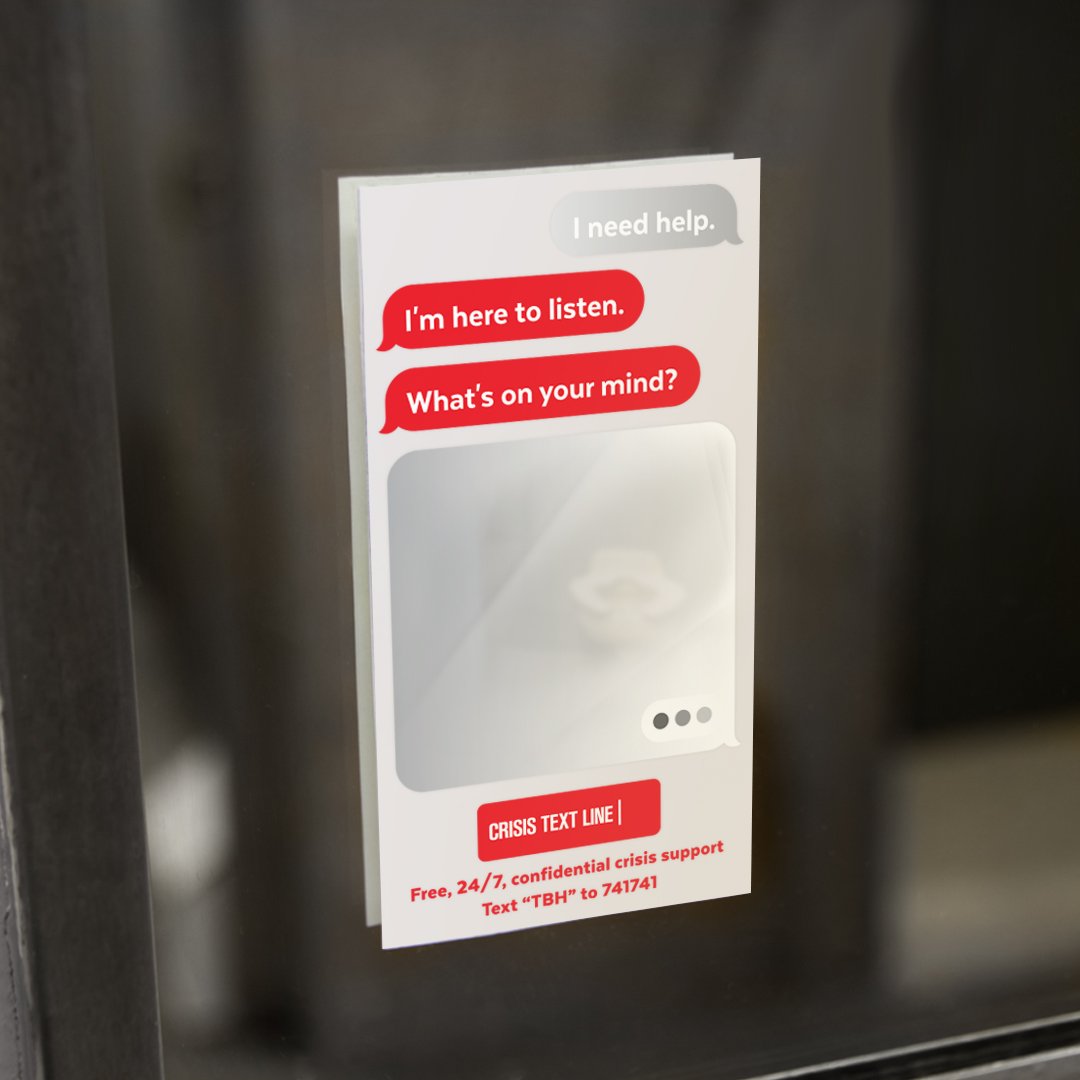 Crisis Textline is a nonprofit startup founded in 2013, in the USA. It has around 4,000 active counselors available around-the-clock to offer free text message support. The company claims that their crisis counselors are volunteers who go through a rigorous training process, according to the company. As of now, the company says that 70 million text messages have been exchanged through their platform. The company is planning to widen up their network internationally.
5. Calm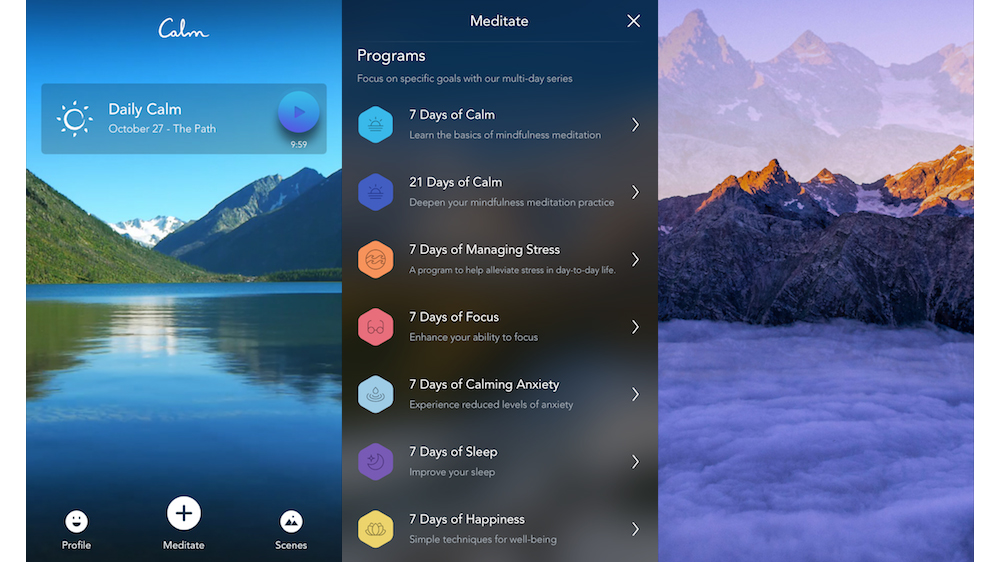 As the name suggests, this app is perfect for those who want to relax or stay calm. This meditation app provides calming music, bedtime stories for adults and guided meditation. For advanced meditation features, Nature scene and a breathing tool, one need to pay $59.99 each year. Other basic features are free of cost. It was founded in 2012 and has been downloaded for more than 25 million times till then. People use this app to take general meditation courses, stress relief, and relationship issues.
6. Sonic sleep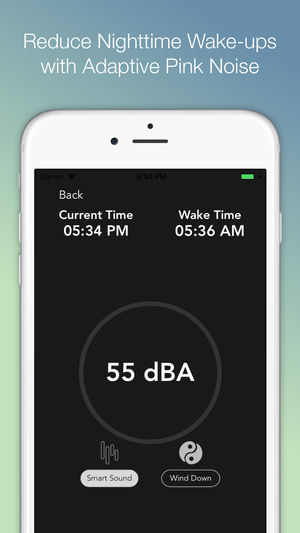 If you want to improve the quality of your sleep, you can go with the Sonic sleep app. The app, launched in 2017 blocks out disruptive sounds, such as snoring or cars. Instead, it plays "pink noise" which the startup says is more soothing to the ear than "white noise" and natural sounds that change and adapt, depending on the noise in your bedroom. The app also has an alarm clock, which unlike other apps, wakes you during your lighter sleep cycle so that you'll feel fresh while waking up. You can snooze the alarm by shaking your phone rather than hitting an on-screen button. It also offers meditation and relaxation services when you find hard to sleep. You have to pay 0.99$ to download the app and for the additional features, you need to pay 2.99$.
7. Half the story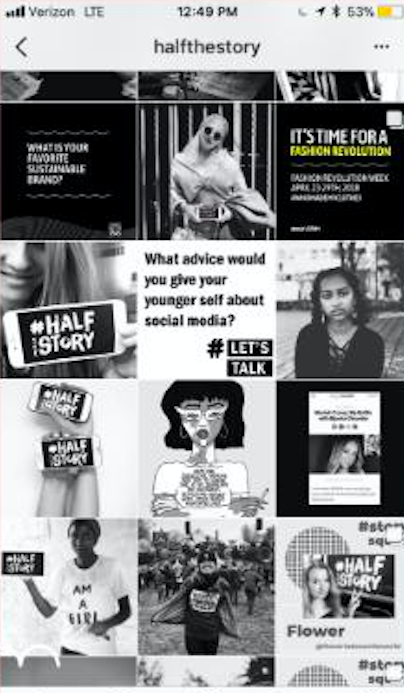 Half the story is a global community that encourages individuals to share parts of their lives that exist outside of the standard social media. The beautiful photos in Instagram along with good captions on its Instagram account shine a light on topics not often discussed on social media, such as depression, anxiety, envy and feelings of inadequacy. The account aims to encourage conversations around mental health.
8. YourDost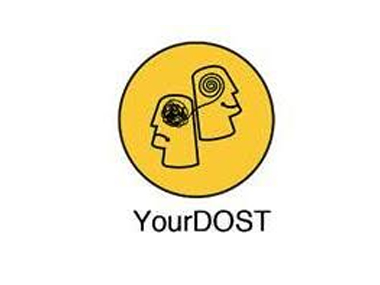 YourDost is an Indian platform that helps in improving emotional wellness by providing online counseling. it was founded by Richa Singh, IIT alumni in December 2014. It connects people in need with psychologists, psychotherapists, counselors, life coaches and career guides. The striking feature of this platform is that it offers anonymity and confidentiality for the people so that they can share their problems with confidence.
9. Wysa
Wysa is an Artificial Intelligence-based life coach that helps you move forward and build emotional resilience. The chatbox comes to you in the form of an adorable penguin to whom you can talk about your feelings, who guides you through mindfulness meditation or lead you through exercises. Jo Aggarwal and Ramakant Vempati founded the app to help people manage their thoughts and emotions. It tracks the user's sleep and other activities by proactively engaging with the user. Founded in 2015 and based in India, nearly 100 thousand people have downloaded the app till now.
10. Happy Being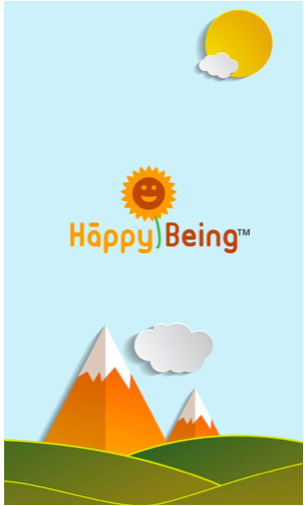 The name describes it all. Happy being is a free self-improvement app for Android that is easily personalized to fit your needs and goals. This app founded in India was developed by nsmiles. personalized guided meditations, assessments, and activities. It caters to students, job seekers, working professionals, healthcare staff, homemakers, and senior citizens. The app is designed to be a tool for you to explore activities that will help you become a better person. Apart from that this app offers self-assessment tests through which you can asses yourselves.
Source: 1. 7 startups that want to improve your mental health