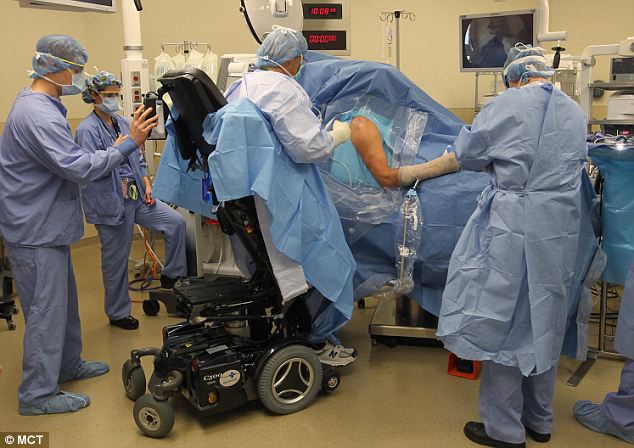 Dr. Ted Rummel an orthopedic surgeon in Missouri, U.S.A beat unbelievable odds by returning to the OR after a blood filled cyst in his spine burst and left him paralysed waist down. Dr. Rummel lost his ability to stand or walk in 2010 when a cyst on his spine burst, leaving him paralysed.
However, after a year of intense rehabilitation he was back in the OR ! His unique stand-up wheel chair allows him to work without any hinderance. Today the brave Dr. Rummel is performing all the procedures he could previously do in the OR. His physical strength comes from daily exercise and his family also supports him whole heartedly. He says his freedom despite his disabilities have been a lifesaver.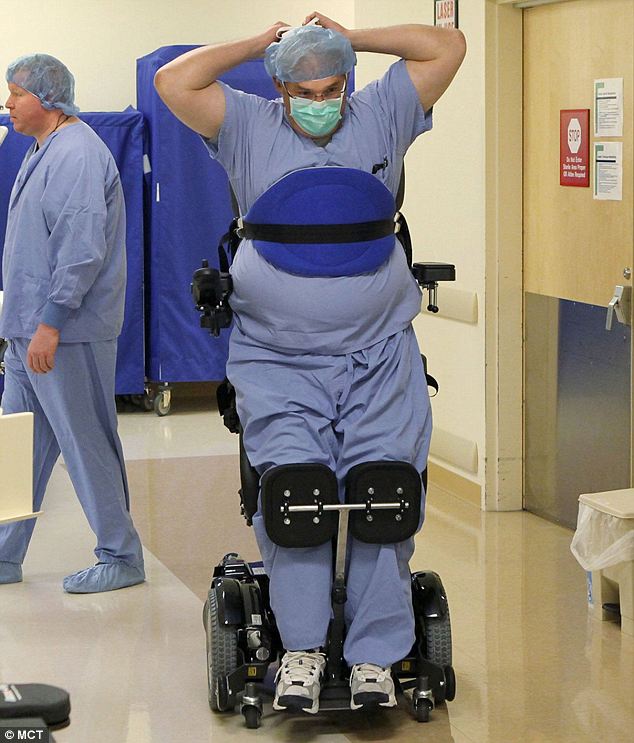 Rummel told the Enquirer that his freedom despite his disabilities have been a lifesaver.'When I'm able to do this, and I can get a piece of my life back, it's huge,' he said. 'It's so special.' But this amazing outcome  wasn't assured. Dr. Rummel's trouble started in 2009 when he was diagnosed with a cavernous hemangioma, a type of blood-filled sac, on his spine. Doctors at the time were afraid it would cause immediate paralysis and opted not to operate. However, after 11 months in Sep 2010 the cyst ruptured and he underwent the surgery
He lived with the cyst for 11 months until September 2010, when the sac ruptured and the necessary surgery he underwent thereafter left him numb from the waist down. A surgeon who performed 1,000 surgeris a year suddenly faced an uncertain future and was unsure if he would ever work again. 'One of my first thoughts was, "Oh my gosh, my life as I know it was erased,"' he recalls. 'Who you are out of the OR is gone and you have to redefine yourself.'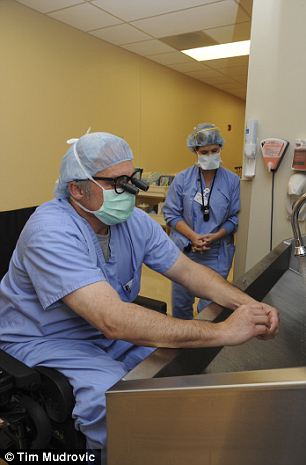 But the dedicated physician soon came to his senses and decided he'd be back in the OR no matter what it took. A year later, that's exactly what he did. The first surgery he undertook was watched over by another surgeon in case Rummel needed help.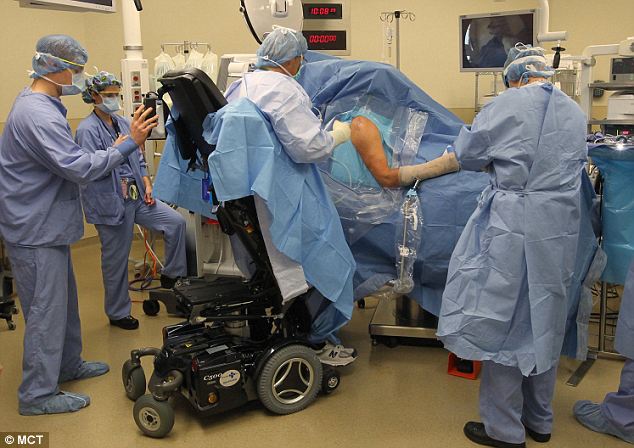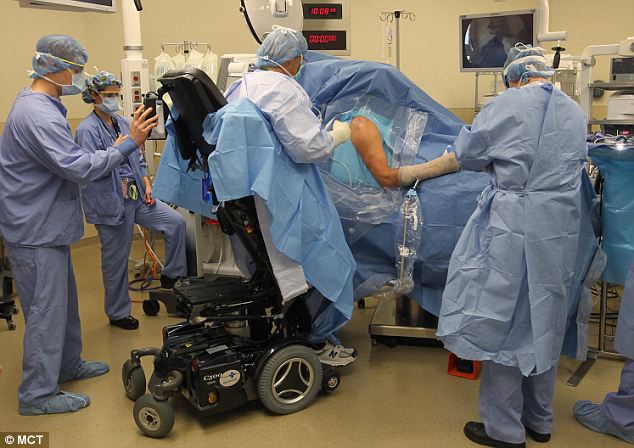 But he never did. This story of beating the odds despite having a debilitating condition shows passion and strength of this medico ! May we all strive to be 'better doctors' after seeing Dr. Rummel's story and how he continues to be a surgeon despite his debilitating physical condition.
Edited from Original Post : Daily Mail Online
Image Credits: MCT, Tim Mudrovic