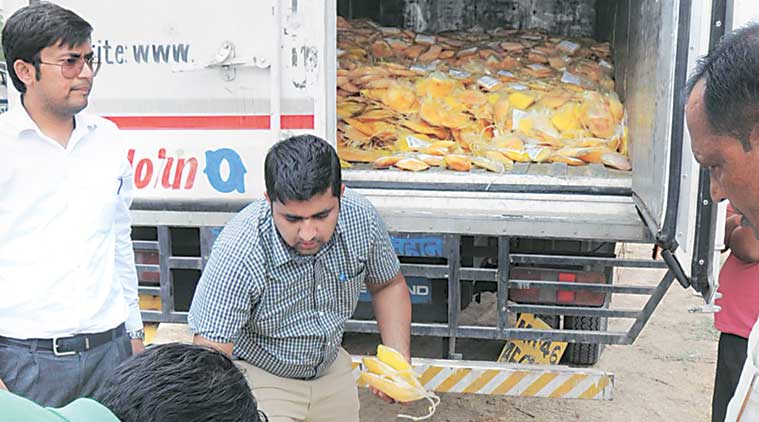 More than 21,700 packets containing fake blood plasma were seized by the counter-intelligence department of the Bathinda Police on Tuesday. The contents of the packets would amount to about 7,600 litres.
Related to this, five individuals who are associated with different city hospitals were arrested. Two of them are Dlibagh Singh, the chief lab attendant and Paramjeet Singh-a former employee of Adesh Hospital. The rest included Paramjit Singh, a lab technician of Max Hospital, his brother,Narinder Singh and also the driver of the truck which carried the packets and was seized by the police.
The culprits were apprehended following a tip off that the police received. The 21, 752 packs were seized from the refrigeration facility within the truck.
To give the fake substance the appearance of blood plasma-which when isolated is light yellow in colour, the culprits used a mix of refined oil, soya bean milk and egg yolk. The fake products were to be marketed to Reliance Life Sciences. The institute has paid a Rs.20 Lakh advance to the accused for procuring 5,000 litres of blood plasma. The total cost of the order would be at least Rs.1.25 crore. The blood plasma was apparently intended for use in beauty products.
A case has been registered against the five arrested, under section 420,120 B IPC and drugs and cosmetics act.
Elaborate plans for the crime, says police
The police mentioned that to carry out the crime, the accused made some elaborate plans. For one thing, they kept the temperature of the product at minus 20 degrees centigrade so that it would have the appearance of authenticity. Every pack bore the words "Fresh Frozen Plasma.". Not only that, each pack also had the name of the person from whose blood the supposed plasma was supposedly extracted, complete with the extraction date and the expiry date. The truck which carried the fake products was hired from Mumbai while the product was loaded at the Behman Dewana Village.
Since Dilbagh was a head lab technician in a medical college, he became privy to the information that private firms require blood plasma with a near expiry date, says the police.
Related to the case, the employees of the relevant hospitals and the company are being questioned by the police.

Image credits: indianexpress, healthcarepackaging.com