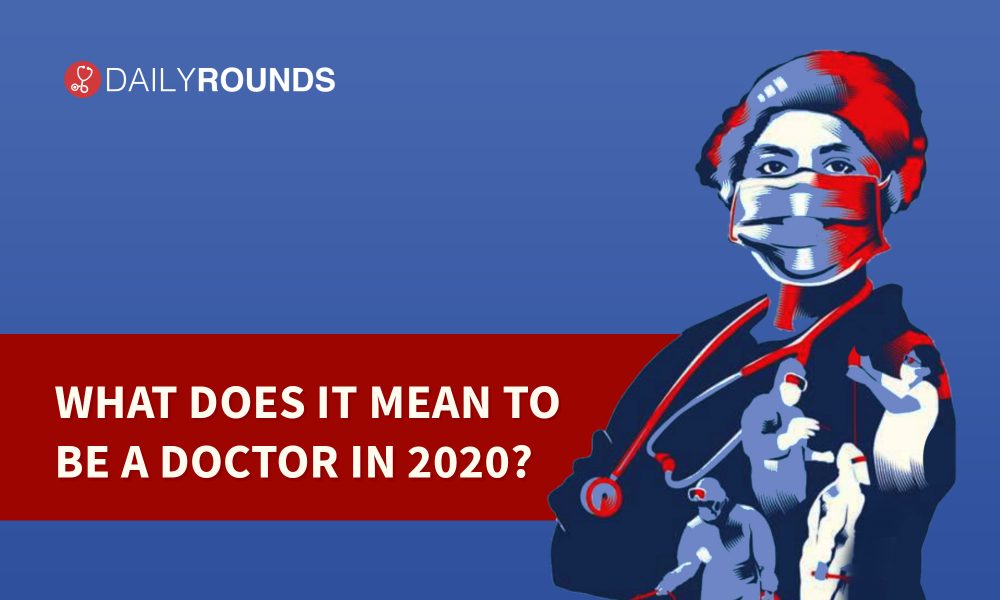 The year 2020 was unprecedented in many, many ways due to the Covid-19 pandemic. Now it is coming to an end, leaving behind lessons of struggle, memories of survival and heroic stories of many warriors. Let's look back to the year and see how we dealt with all the challenges it threw our way!
2020 was not easy, by any means. 'Crisis' was written all over it and those at the forefront were carrying most of the burden.  Doctors, nurses, medical technicians, and other workers have been deemed "frontline heroes" for quickly adapting, working tirelessly and risking their own lives as the novel coronavirus spread in waves and continues to overwhelm the system and workforce. Undoubtedly, frontline healthcare workers have borne the brunt of the pandemic in multiple ways.
India reported the first confirmed case of the coronavirus infection on 30 January 2020. A week after claiming that the outbreak doesn't yet constitute a public emergency of international concern and that there is "no evidence" of the virus spreading between humans outside of China, WHO declared the outbreak a public health emergency of international concern.
As soon as the pandemic hit the shores of India, medical colleges across the country stopped having classes in wards and classroom settings and eventually moved to remote learning setup. As medical colleges were turned into dedicated COVID treatment facilities it disrupted the clinical exposure of plenty of young medicos in the country.
In no time, Covid ripped through the nation. Our expenditure on public healthcare was and is among the lowest in the world. Before the pandemic hit, there were barely 60 public hospital beds per lakh of the population, 38 beds per lakh in a state like Uttar Pradesh. Beds can be added in a crisis, but it was not easy to expand personnel. The WHO recommends at least one doctor per thousand people; however, India had just one allopathic government doctor for over 10,000 people and a deficit of over 20 lakh nurses.
Even with the shortage of workforce, healthcare workers at the forefront continued their battle. In March, Prime Minister Narendra Modi exhorted everyone to think of the untiring efforts of all healthcare workers — doctors, nurses, paramedical staff, pathologists, hospital administration staff, ambulance drivers, ward boys — battling the coronavirus. He urged, "…we should stand at our doors or on our balconies and clap for five minutes to thank these people."
Yes, we never lacked applause and praises! After all, in comparison to any regular person, the risk of death due to COVID-19 is 17 times higher in doctors and 15 times more in healthcare workers. In the next few months, these frontline corona warriors waged on the battle lines through PPE shortages, poor working conditions, and increasing workload.
However, the battle continued, despite pay cuts and job cuts, in private and government hospitals alike. The Supreme Court took note and rapped the government. It said, "In war, you do not make soldiers unhappy. Travel the extra mile and channel some extra money to address their grievances."
It did not end there! Then came the ruthless punch on the masked faces of these healthcare professionals. The rampant and inhuman social stigma and ostracism by those they were selflessly serving because they were thought to be carriers of the contagion. "Doctors not allowed to enter neighbourhood", "Mob denies burial to doctor" — such headlines became common.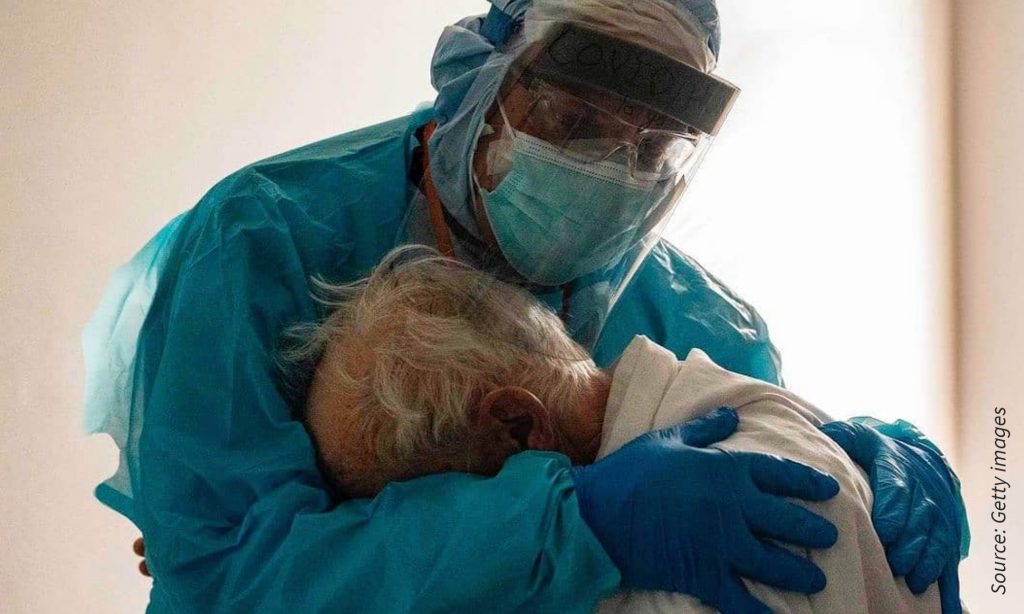 And yet, there have been many heart-touching stories of kindness too, of people going out of their way to care for others. Dr. Zahid at AIIMS had to remove his PPE and risk his life to re-intubate a patient, but he did. Dr. Kumar Gaurav was the last doctor standing as he was the only doctor left to look after the COVID-19 patients in Jawaharlal Nehru Medical College in Bihar, but he didn't give up. The video of Dr. Pendyala Srinivasa who drove a tractor to ferry the body of a 45-year-old to the burial ground after the driver backed out had shown us that doctors continue to stand by and want what's best for their patients; from the womb to the tomb!
However, in September, the government said it had no data on healthcare workers who died of Covid-19. In response, the Indian Medical Association or IMA put out a statement that read, "No nation has lost as many doctors and healthcare workers as India. To feign that this information doesn't merit the attention of the nation is abominable." Today, we know that till October, over 500 doctors had died — and even that is most likely a conservative estimate. There is no data for those lower down in the healthcare chain.
Finally, when everything seemed like it was starting to fall into place, the government brought out a notification that will allow Ayurveda doctors to be trained and legally allowed to perform a variety of general surgical, ENT, Ophthalmology, ortho, and dental procedures, causing yet another unrest among the modern medical community. It gave rise to widespread protests and strikes throughout the country.
And now, as we are all set to enter into a new year, a new strain of coronavirus has entered the country from the UK with a note saying that the 'job is not done'!
As we said earlier, it was never easy to be a doctor in 2020. Apart from everything we discussed above, there could be a whole lot of personal and professional problems that came your way during this period of time. Since you are reading this, we assume that you have jumped over most of the hurdles! If not, don't worry, you still have a lot of time, and remember, today, you're a lot stronger than what you were yesterday.
Before we conclude, we would like to appreciate you for all your efforts and contributions to safeguard humanity during the toughest of times. You'll be reading this from somewhere in the world. Wherever you are, whatever your designation is, if you were there in the forefront of this battle, treating your patients from anywhere in the world, you are well and truly our PERSON OF THE YEAR! 
2020 badly needed you, and you delivered!