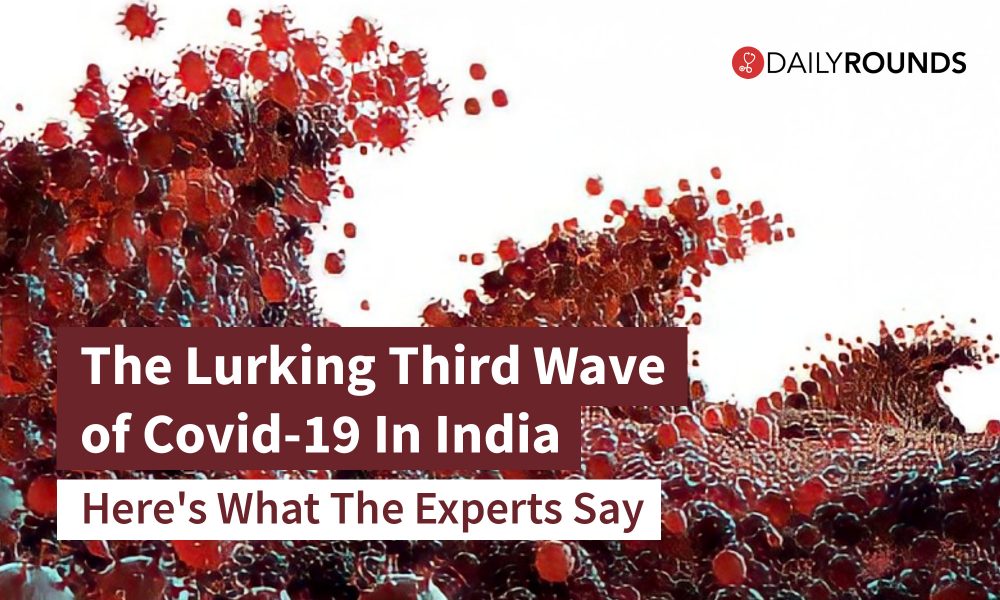 While several states across the country continue to grapple with the severity of Covid-19, the spectre of a potential third wave has started to haunt us. Top scientists and experts have been raising alarm about the possibility of a third wave for the last few weeks. The threat of a possible third wave of coronavirus looms large, as the committee set up by the Union Home Ministry has said the third wave of Covid-19 may hit the country anytime between September and October.
The committee of experts, constituted by the National Institute of Disaster Management (NIDM), also said that children will have a similar risk as adults since paediatric facilities, doctors and equipment like ventilators, ambulances, etc. are nowhere close to what may be required in case a large number of children become infected. The report, which was submitted to the Prime Minister's Office on August 23, observed that only around 7.6% (10.4 cr) people are fully vaccinated in India and if the current vaccination rate is not increased, India can witness six lakh cases per day in the next wave.
"Leading experts have repeatedly warned of an imminent third COVID-19 wave in India. Epidemiologists predict a series of surges till we achieve herd immunity through infection or vaccination and the disease becomes endemic," the report said.
However, Dr. Samiran Panda, Head, Epidemiology & Communicable Diseases Division of the Indian Council of Medical Research (ICMR) in an interview with a news agency on Tuesday, has dismissed all these predictions and said that any speculation for any new wave for the whole of the country is incorrect.
The ICMR and Imperial College of London, in a collaborative effort, have worked out a model called CHROMIC to project the future spread of infection of the virus in India. Dr. Panda says that according to the CHROMIC Model states like Delhi, Maharashtra, Uttar Pradesh, etc, where the second wave had infected a large number of population, cannot witness any third wave as big as the second one. "There might be an increase in the number of cases in these states but it will not be like the second wave," he said.
Similarly, Dr. Soumya Swaminathan, the World Health Organization's (WHO) chief scientist, suggested that although India would continue to experience "ups and downs" at a regional level, it's unlikely to see another overwhelming surge in infections like it saw during the second wave when patients suffered from acute shortages of hospital beds and medical oxygen.
She added that given India's heterogeneous population, there would be localised peaks among people "who were perhaps less affected by the first and second waves, or in areas where there is low vaccine coverage". However, she said "there is no crystal ball" to predict with certainty "when, where and how bad a third wave will be" and "all one can do is make an educated guess".
Third-wave and children
According to the report by MHA, there is no direct evidence that proves children in India will be more affected in the anticipated third wave. The report, however, suggests that children remain a cause of concern since they are still not vaccinated.
Also, the existing paediatric healthcare facilities are not robust enough to treat children on a large scale. According to a parliamentary standing committee report in 2015, there is an 82 percent shortage of paediatricians in India's primary health centres and up to 62.8% of positions for paediatricians in community health centres were vacant.
"Many health experts had initially raised concerns about the possibility of a third wave affecting children more adversely than adults. However, recent scientific data suggests otherwise," the report said. "The Indian Academy of Paediatrics found that there is no biological evidence that the current and the new Delta Plus variant will affect children more disproportionately than adults," it said.
"The Lancet Covid-19 Commission India Task Force has also concluded that there is no current evidence that an anticipated third wave will target children specifically," the report said.
Delta Plus Variant and Third Wave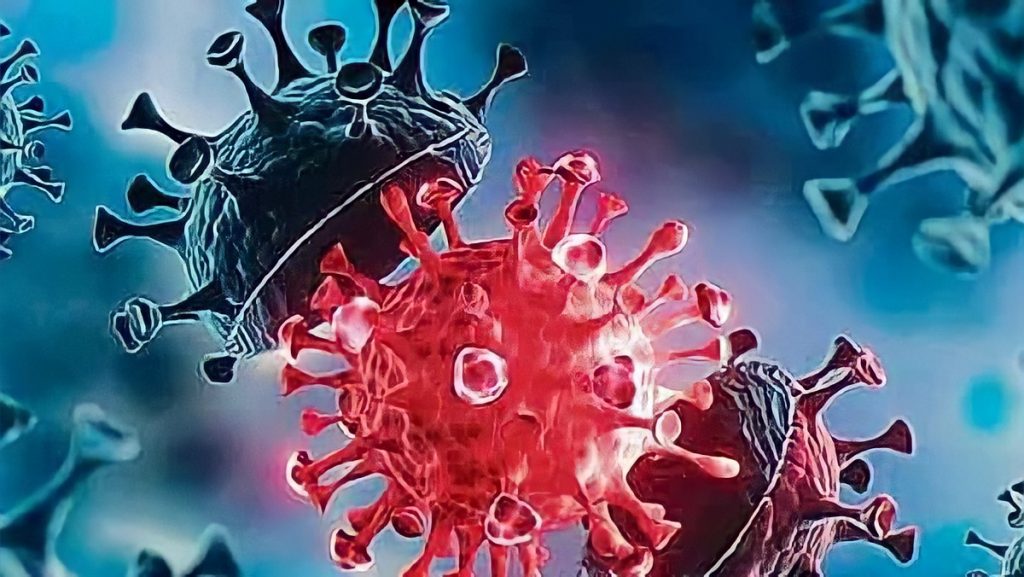 In its report, the panel stated there was no direct evidence to link the Delta Plus variant as the main driver of the third Covid-19 wave in India. However it remains a cause of concern, the report said. "The Delta Plus variant formed due to the mutation in the B.1.617.2 (Delta variant) that drove the fatal second surge in India. This new variant of concern is a sub-lineage of the Delta variant that has acquired a spike protein mutation 'K417N' which is also found in the Beta variant (first detected in South Africa)," the report said.
According to the Indian SARS-CoV-2 Consortium on Genomics (INSACOG), Delta Plus variant has three worrying characteristics – increased transmissibility, stronger binding in receptors of lung cells, and potential reduction in monoclonal antibody response," the report said. However, the panel's report said there was also "not enough evidence" as of now to designate the Delta Plus variant as more dangerous than Delta variant of SARS-CoV-2.
Will Vaccination Help?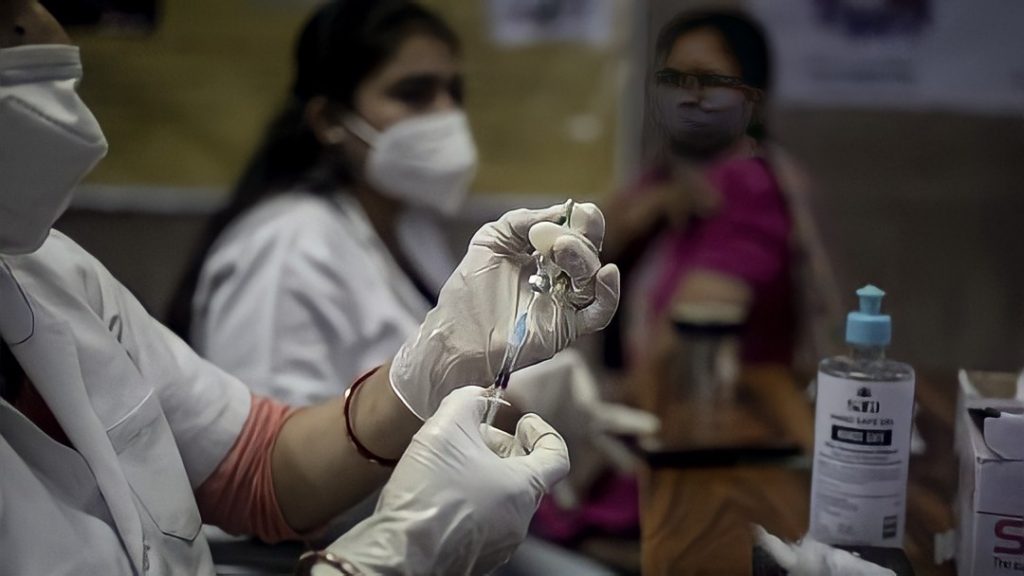 The report said the "emergence of a third wave could be significantly challenged" only by increasing the vaccination rate in the country. The study titled "Pattern Recognition: Prediction of Covid third wave in India using time series forecasting with deep learning models" forecasts that the ramped-up vaccination strategy can contract Covid infections during the third wave peak by 85 percent.
If the government's proposal to increase the vaccination rate by five times (1 crore doses per day) comes to fruition, India will see only 25 percent of the cases (seen in the second wave) during the third wave peak, the study added.
The NIDM has also recommended that vaccination for children, especially those with comorbidities, should be an immediate priority, and teachers and school staff should be vaccinated as essential workers. The report also calls for vaccination of pregnant women on priority. The more we vaccinate, the better prepared we are!
The report reminds us the second wave that blew up into massive shortages of hospital beds, oxygen cylinders and therapeutic drugs in many parts of the country originated not just in the sudden spike of a highly infectious variant but also in poorly followed safety precautions and lack of preparedness in terms of healthcare infrastructure.
Not repeating these mistakes is critical at the moment. To prepare ourselves for a potential third wave, we have to ensure that our public health system is capable of handling any surge in cases. Experts also point out that the availability of the healthcare workforce, medical oxygen, hospital beds, and drugs should be ensured. Also, aggressive containment measures and vaccination drives should be implemented across the country in the coming days.
Remember, those who do not learn from history are doomed to repeat it!
Follow and connect with us on Twitter | Facebook | Instagram

Tags
a third covid wave in india
,
children in third wave
,
covid 19 third wave children
,
covid in children
,
covid third wave
,
covid third wave children
,
covid third wave effect children
,
covid third wave month
,
covid third wave time
,
covid-19 third wave
,
covid-19 third wave india
,
covid19 third wave
,
covid19 third wave india
,
delhi third covid wave
,
india coronavirus third wave
,
india covid third wave plans
,
indias third covid wave
,
karnataka third covid wave
,
kerala third covid wave
,
maharashtra third covid wave
,
measures to prevent third wave
,
third wave and delta plus
,
third wave covid in india
,
third wave effect children
,
third wave in children
,
third wave india
,
third wave of covid india
,
third wave of covid19 in india
,
third wave strategies
,
will there be a third covid wave