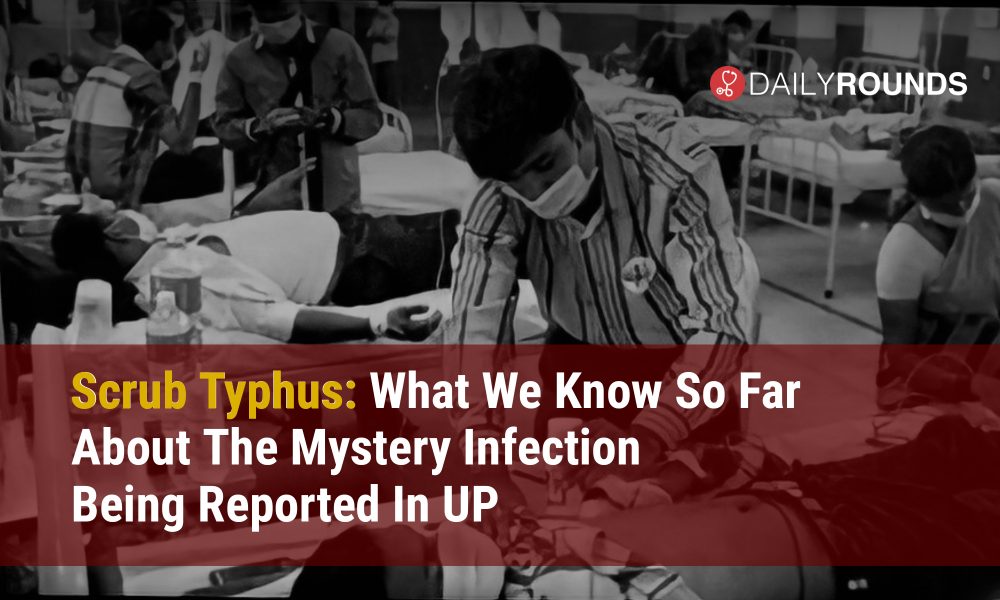 At a time when India appears to be slowly recovering from a deadly second wave of Covid-19, the deaths in Uttar Pradesh have provoked a rash of panicky headlines about a "mystery fever" sweeping through the countryside of India's most populous state.
At least 50 people, mostly children, have died of the fever, and several hundred have been admitted to hospitals in six districts in the eastern part of the state. None of the dead have tested positive for Covid-19. As per reports, physicians in a few of the affected districts – Agra, Mathura, Mainpuri, Etah, Kasganj and Firozabad – believe dengue could be the main cause of deaths. Yet it is still not clear whether an epidemic of dengue is alone responsible for the fever-related deaths in the state.
Clearly, only more investigations and genome analysis will reveal whether the latest spate of "mystery fevers" in India is triggered by dengue alone or a host of other diseases. This would mean training local clinics and hospitals in collecting samples of people suffering from fever and sending them for genome testing to labs.
However, according to Agra Divisional Commissioner Amit Gupta and other media reports, some of the deaths reported in the district were attributed to Scrub typhus, which, like dengue, is a vector-borne disease. Officials in Mathura tested samples from the affected in Koh village of Mathura and found that over 29 people between the ages of two and 45 are suffering from Scrub typhus.
India is no stranger to Scrub Typhus, with breakouts periodically reported in different parts of the country. It is a bacterial infection spread through bites of infected viral mites. The mites settle on the thriving vegetation in the villages after monsoon rains. Scientists found the mites on firewood which villagers store inside their homes. A lot of the time, scrub typhus spreads when children handle firewood at home or defecate in the open in the bushes infested with the mites.
In a separate study, scientists also found scrub typhus and dengue were mainly responsible for post-monsoon fever cases in six districts in eastern Uttar Pradesh between 2015 and 2019. Let's look into it in detail.
What is Scrub Typhus?
Scrub typhus, also known as bush typhus, is a disease caused by a bacteria called Orientia tsutsugamushi. The bacterial infection is spread through bites of the Trombiculidae mites, also called red mites, chiggers, or scrub-itch mites.
Common symptoms of the infection can include,
Fever and chills
Headache
Body aches and muscle pain
Body rashes (sometimes)
Dark spot or scab on the site of the chigger bite
Enlarged lymph nodes
In serious cases, it can also result in pneumonitis, encephalitis, congestive heart failure, or even lead to a coma. The US CDC also says that the infection most commonly occurs in rural areas, especially in South Asian countries, including India.
Because the symptoms of scrub typhus are commonly seen in other infections and illnesses, it can be hard to diagnose it simply on the basis of the symptoms. According to the US health agency, laboratory tests of blood samples are the most effective way of detecting the bacteria.
According to the CDC, a patient with scrub typhus should be treated with the antibiotic Doxycycline. Doxycycline can be used in persons of any age. The antibiotic is most effective when given close to the onset of the symptoms. As of now, there is no vaccination available for scrub typhus. The CDC has further advised people to dress children in clothing that covers arms and legs, or cover crib, stroller, and baby carrier with mosquito netting in order to keep scrub typhus at bay.
Follow and connect with us on Twitter | Facebook | Instagram