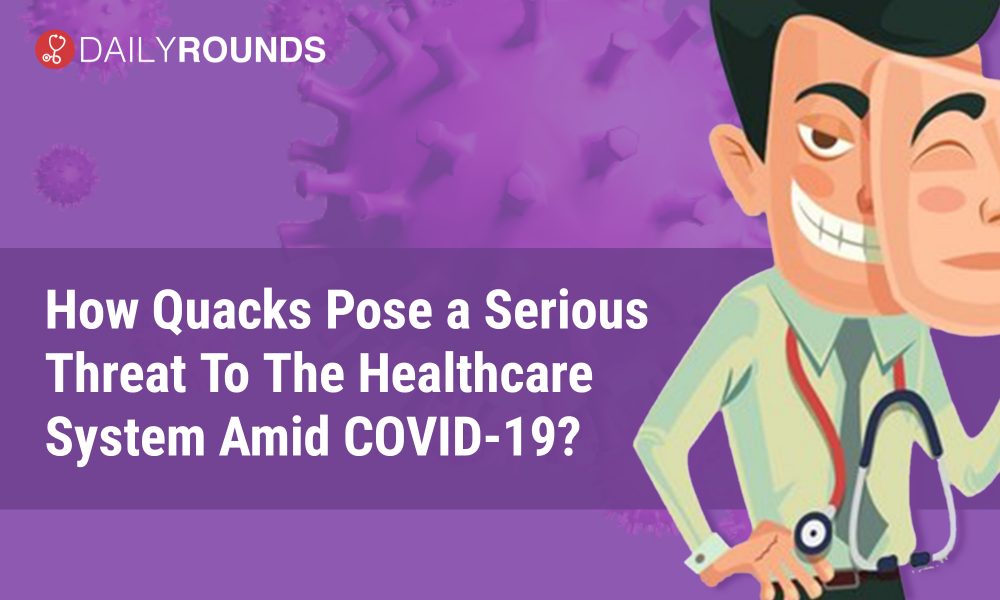 With the novel coronavirus infection surging and vaccine a no-show, the panic-stricken people from various parts of the country are falling prey to quacks and occult practitioners. Cases of quacks milking the pandemic by peddling fake virus tests, mystery potions, and pills are on an alarming rise in the country.
On one hand, we have a committed team of professional doctors and healthcare staff working day and night to ensure the well being of humanity and on the other hand, there are such fraudsters who are gambling with the lives of patients.
According to the 1996 Supreme Court ruling, anyone who practices modern medicine without an allopathic degree is considered a quack. To examine the growing menace of illegal medical practitioners and quacks, the Anti Quackery bill was introduced in the Delhi assembly by the then health minister Dr. Harsh Vardhan in 1997. However, the bill was never passed.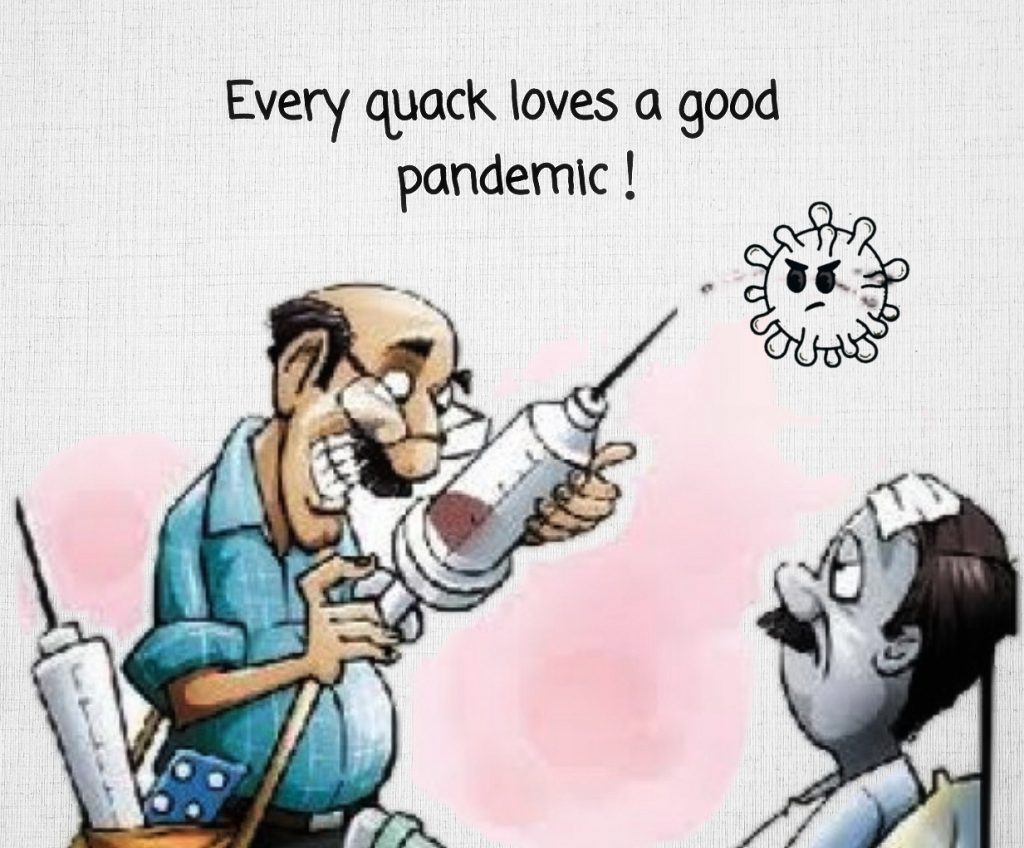 Every quack loves a good pandemic, as it is the best reaping time for their fraudulent acts. More so if the pandemic is of viral origin and there is no treatment protocol for it. In some places, mystery nasal drops are offered to people showing symptoms. At other places, even testing for COVID-19 is being offered at clinics by quacks. These unqualified medical practitioners are deceiving the locals by claiming to offer effective treatment for COVID-19.
Recently, a 47-year-old man who succumbed to COVID-19 in the Karur district of Tamil Nadu was found to have been treated by a quack. Similar cases were reported in other parts of the country as well, even in the capital city. The Delhi Medical Council (DMC) has identified a number of unscrupulous medical practitioners. DMC says the number of complaints against quacks has been rising over the last few years. This fake medical industry is flourishing in the national capital especially with the arrival of the pandemic. It is a well-known fact that in many states, quacks are operating in large numbers. Laws are so fragile that even if the frauds are caught, they get bail on the following day and start practicing again.
A recent study conducted by the researchers at Centre for Policy Research (CPR) in New Delhi reveals that at least two of every three doctors in rural India are informal providers of care, with no qualifications in the modern system of medicine. The survey conducted among 1,519 villages across 19 states in the country unveils that 68% of the total number of doctors in rural areas have no formal medical training. They are, therefore, operating illegally, and outside the ambit of health policy
Off late, opinions have been raised from different corners to bring the quacks into the mainstream of healthcare service by providing a crash course on some basic treatment procedures. In fact, one such pilot project is already underway in West Bengal. Whether this makes sense or not is still a matter of discussion but one thing is for sure, healthcare is an important discipline and a mere crash course shouldn't be the criteria to hand over the lives of gullible patients to people with little or no knowledge in the subject.
Treating COVID-19 patients without any scientific knowledge and backup can be as infectious as the virus itself. There is a high time need to control such institutional quackery, especially during a pandemic. Anything which is not scientifically proven should not be promoted or administered at this point in time. The government and concerned authorities should take stringent actions to curb such illegal and high-risk practices.
Not only do quacks fail to provide medical relief to an ill person, in many cases, they can even kill the patient owing to half baked knowledge and administration of unregulated medicines.
Follow and connect with us on Twitter | Facebook | Instagram