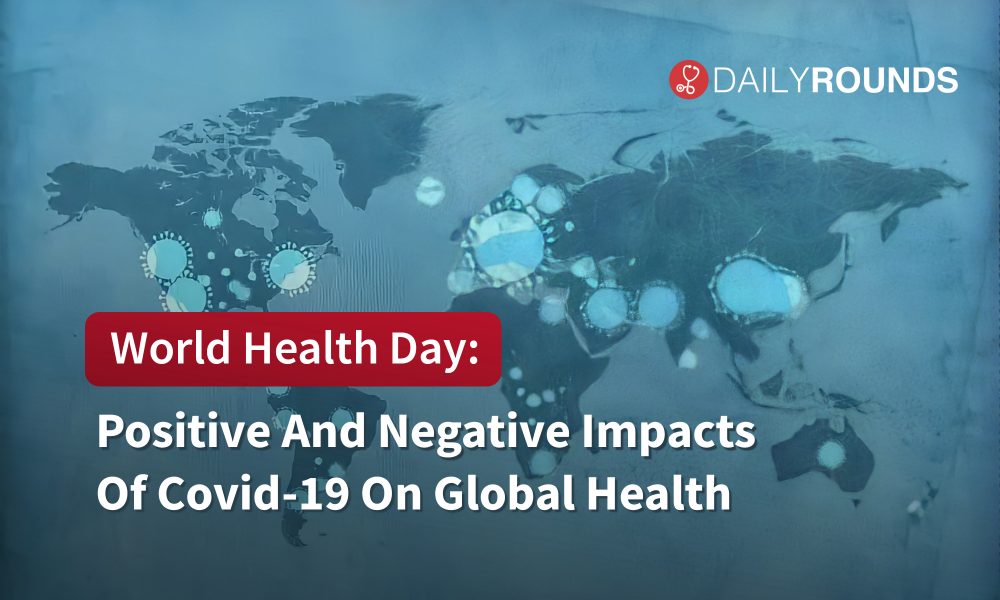 The World Health Day couldn't have come at a better time! It's been over a year, but the coronavirus seems to be holding its grip once again as the second wave of the pandemic has sparked panic around the world. At a time when the world is witnessing yet another surge in the number of infections, it has become even more important to celebrate this day and focus on the measures to be taken to deal with the problems at hand.
The healthcare industry probably took the brunt of the Covid 19 pandemic in many ways. The sheer volume of patients coming with Covid in a short period of time overwhelmed most of the healthcare sectors around the globe. On this World Health Day, which comes with the theme – 'Building a fairer, healthier world' – let's look deep into the impact of the COVID-19 pandemic on global health and how it affected the health of millions of people.
As hundreds and thousands of people continue to die each day from this disease, the pandemic continues to impact almost every aspect of daily life for the global population. A total of 132 Million Covid-19 cases have been reported from different parts of the world to date and a staggering 2.86 Million people have succumbed to the disease. But, the actual impact of the pandemic goes far beyond these numbers!
How Covid-19 affects global health?
As we know, the most common characteristics associated with the novel COVID-19 include respiratory symptoms like cough, fever, sore throat, breathlessness, and, in certain cases, atypical pneumonia. Outside of the respiratory system, SARS-CoV-2 also appears to affect the cardiovascular, gastrointestinal, and urinary systems of the patients.
But now one of the more dreaded things about the disease is not just the immediate symptoms but the residual ones that can last for months. These can range from fatigue to gallbladder stones or even heart problems. The recommended post-Covid investigations now include a full blood count, kidney and liver function tests, a C-reactive protein test, and an exercise tolerance test (recording level of breathlessness, heart rate, and oxygen saturation).
Studies show that in addition to the respiratory symptoms, various neurological manifestations have also been observed following infection by SARS-CoV-2. Some examples include hyposmia, dysgeusia, encephalitis, meningitis, and acute cerebrovascular disease.
It has been suggested that these neurological effects are due to direct infection of the brain, a virus-induced hyperinflammatory response, hypercoagulation, and post-infectious immune-mediated processes. Additionally, there have also been reports of a wide range of psychological issues ranging from depression, anxiety, fatigue, and post-traumatic stress disorder (PTSD).
A recent study published in The Lancet shows that at least one-third of Covid-19 patients received a neurological or psychiatric diagnosis within six months of infection. According to the study, 34% of the Covid-19 patients examined had been diagnosed with a neurological or mental health disorder in the six months after infection. For 13% of these, it was their first recorded neurological or psychiatric diagnosis. Of the patients studied, 17% were diagnosed with anxiety disorders, 14% with mood disorders, 7% with substance misuse disorders, and 5% with insomnia.
The effect of COVID-19 on other health problems
The pandemic has overwhelmed healthcare systems around the world, having a knock-on effect on the diagnosis and treatment of other diseases. On one hand, social distancing and lockdowns have reduced incidence of infectious diseases such as seasonal influenza, as would be expected with reduced social contact.

However, on the other hand, individuals have avoided seeking help for other health problems due to lockdowns and decreased accessibility to medical settings, leading to reduced diagnosis and treatment despite the problem still being there. Meanwhile, even in diagnosed cases, treatment for diseases and conditions such as cancer had to be postponed in many cases due to the immediate threat of COVID-19 consuming health systems and their resources.

Scientific research around the world has also focused on COVID-19, potentially delaying research and breakthroughs on other diseases. Furthermore, other infectious diseases such as malaria, HIV, and tuberculosis were put on the sidelines, despite still being significant problems, particularly in more vulnerable populations.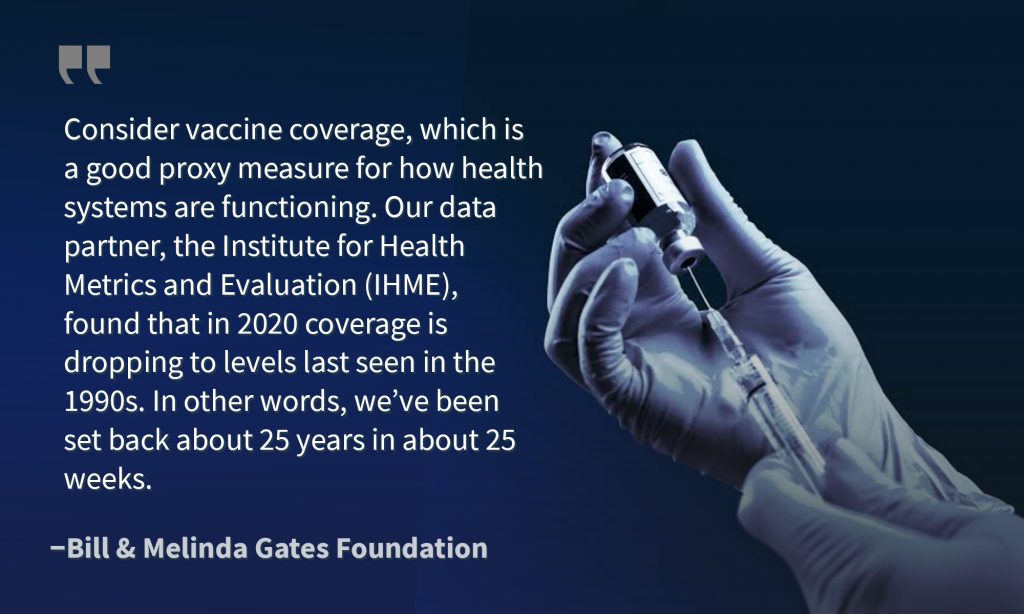 An assessment by the Bill & Melinda Gates foundations in September 2020 assessed data on vaccine coverage from the first half of the pandemic and came to a conclusion that vaccine coverage in health systems had been pushed back around 25 years in 25 weeks!
Before the pandemic, around half of the world's population did not have access to essential healthcare, and this number has been increased by the pandemic. It's high time that the healthcare systems across the globe need to become more accessible and need to be prepared for future pandemic-like events in a way that will reduce the impact on the management of other diseases.
The positive impact!
Doctors and researchers worldwide are noticing some curious and unexpectedly positive side effects of the abrupt shifts in human behaviour in response to the covid-19 pandemic. Most importantly, the experts believe that the pandemic may lead to a public, who are more willing to accept and act on public health messages.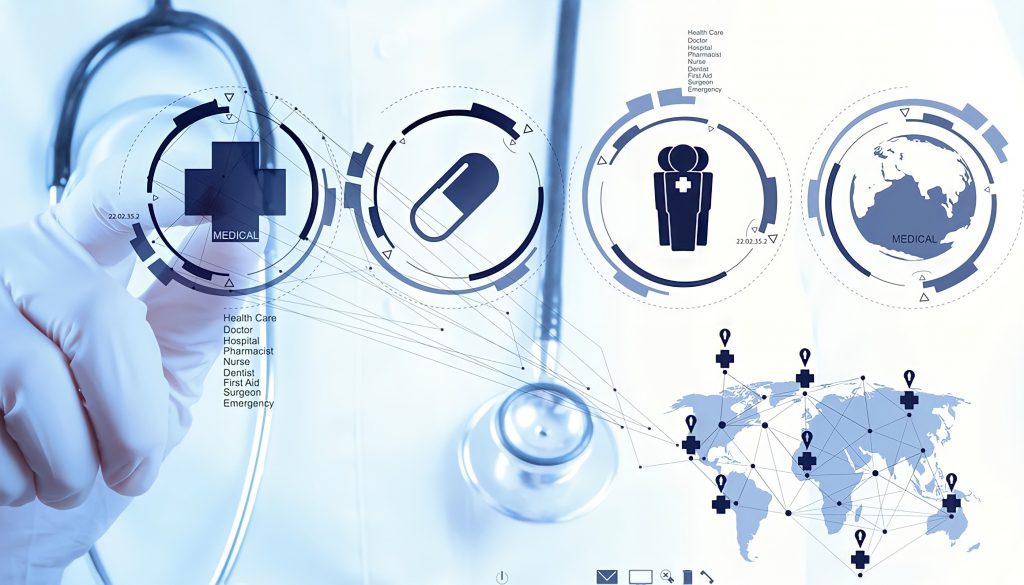 Another greatest benefit of Covid was that it gave a great impetus to Digital health and we used it very extensively for patient consultations along with boosting the use of home care for routine purposes, testing for Covid, and monitoring of asymptomatic and mild cases at home and Covid care facilities.
Covid has also taught us that 'being hygienic is no longer just a good habit, but the very skill you need for survival. Times have changed, and people are now aware of how important it is to keep yourself clean. From shaking hands to namaste, we all have had a lifestyle change for the good.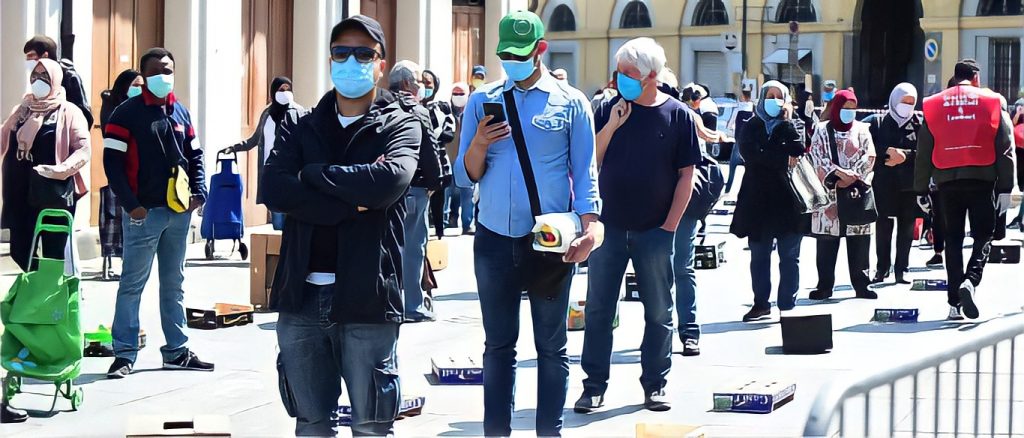 From now on, we're going to remember to cover our mouths when we cough, to sanitize our hands after touching anything else because we know what can happen if we don't. Experts believe that the increased use of masks in public places could also reduce the transmission of other respiratory diseases among the general public.
The COVID-19 outbreak also awakened much of the global population to the broken and overextended health systems in many parts of the world. Medical systems in any country will now be improved to sustainable levels to face a pandemic situation. They will also understand the existing gaps in these systems.
The role of World Health Day
COVID-19 has hit all countries hard, but its impact has been harshest on those communities which were already vulnerable, who are more exposed to the disease, less likely to have access to quality health care services, and more likely to experience adverse consequences as a result of measures implemented to contain the pandemic.
So, on this World Health Day, the WHO is calling for action to eliminate health inequities, as part of a year-long global campaign to bring people together to build a fairer, healthier world. The campaign highlights WHO's constitutional principle that "the enjoyment of the highest attainable standard of health is one of the fundamental rights of every human being without distinction of race, religion, political belief, economic or social condition."
Let's 'join our hands' (NB: Don't take it literally 😉 & always maintain physical distancing) to build a fairer and healthier world for everyone!
Follow and connect with us on Twitter | Facebook | Instagram
Tags
covid and world health
,
covid effect on other health problems
,
covid impact on health
,
covid19 pandemic impact on health
,
global health
,
global healthcare
,
global healthcare 2021
,
health day blog
,
impact of covid 19 on global health
,
impact of covid19
,
impact of covid19 on global health
,
long term covid impact
,
negative impact of covid-19
,
pandemic impact on health
,
positive effect of covid
,
positive impact of covid
,
positive impact of covid19
,
world health day
,
world health day 2021
,
world health day blog