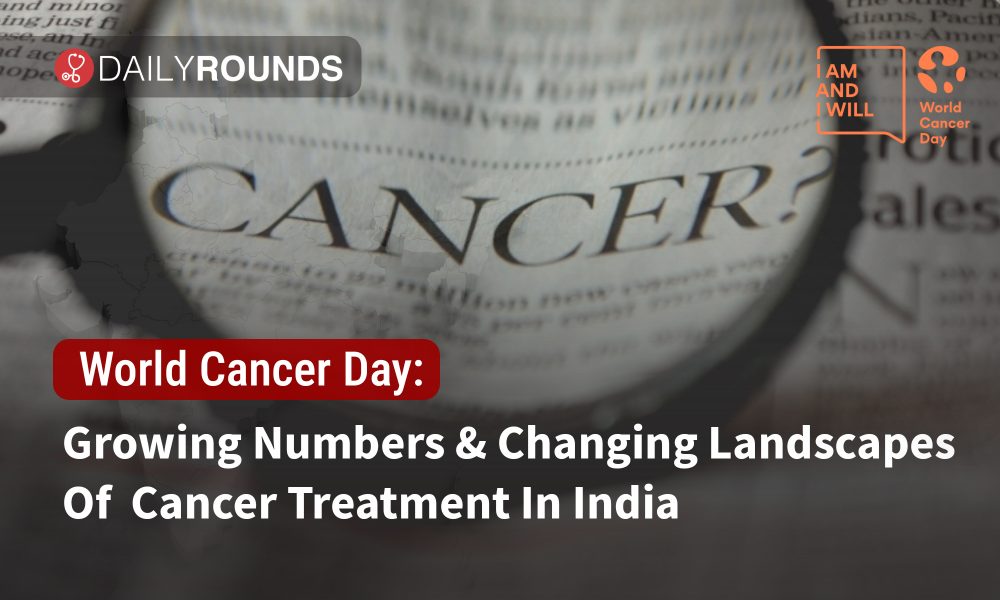 Our knowledge of cancer has greatly improved in the last two decades. Even then, the management of cancer remains one of the biggest challenges of the 21st century. On this World Cancer Day, let's look deep into the facts and figures of Cancer in India and see how the treatment landscape is changing for the better.
A recent report by the World Health Organization (WHO) shows that one in every 10 Indians will develop cancer during their lifetime and one in 15 Indians will die of the disease, highlighting the perils posed by the disease.
According to the study, India, with a population of 1.35 billion, witnessed as many as 1.16 million new cancer cases and 784,800 cancer deaths in 2018. Breast cancer, oral cancer, cervical cancer, lung cancer, stomach cancer, and colorectal cancer were the most common types of cancer in India, which together accounted for 49% of all new cancer cases.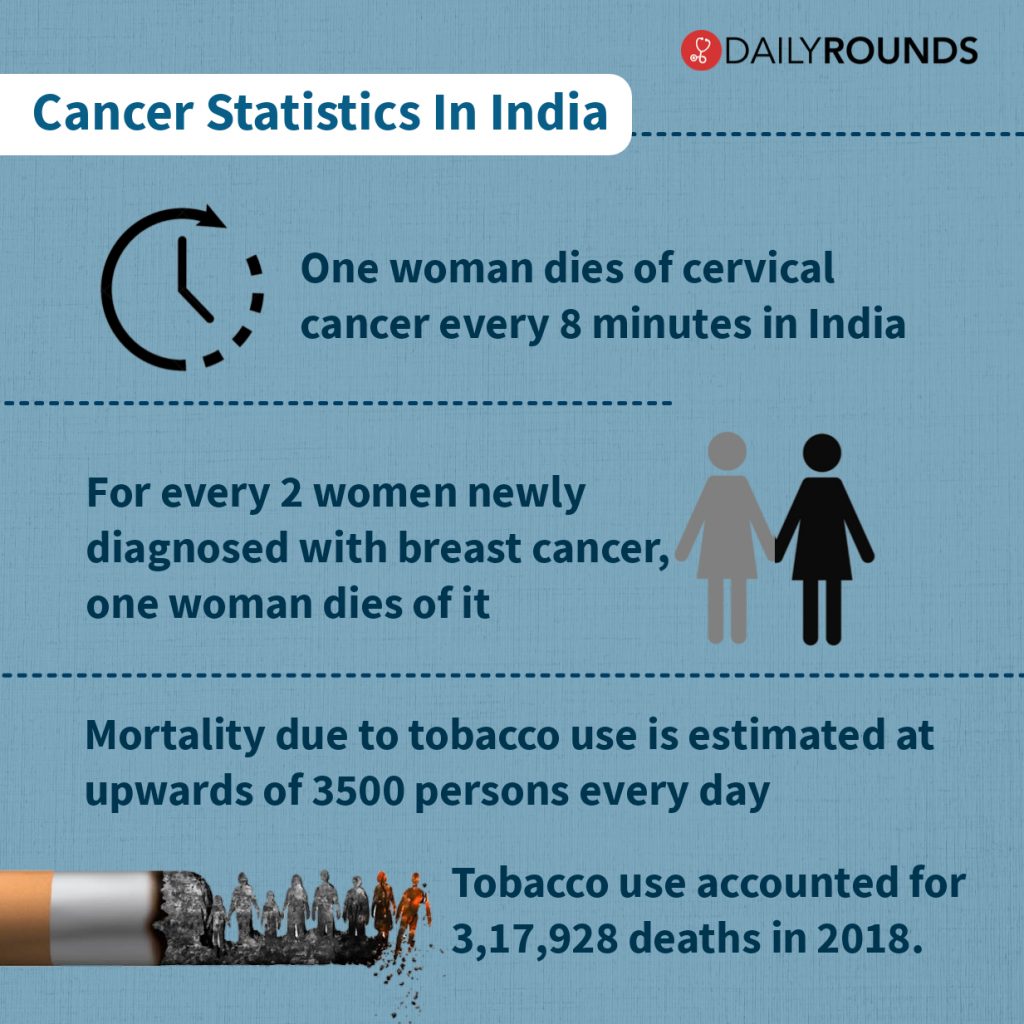 The International Agency for Research on Cancer, the GLOBOCAN project has predicted that the cancer burden in India will rise from nearly one million new cases in 2012 to over 1.5 million i e.1,569,196 by 2035. These projections also indicate that the absolute numbers of cancer deaths will also rise from about 680,000 to about 1.2 million in the same period. Estimates from the data of the National Cancer Registry Programme (NCRP) indicate that there are about 14 lakh incident cases, 38 lakh prevalent cases, and 7 lakh cancer-related deaths per year.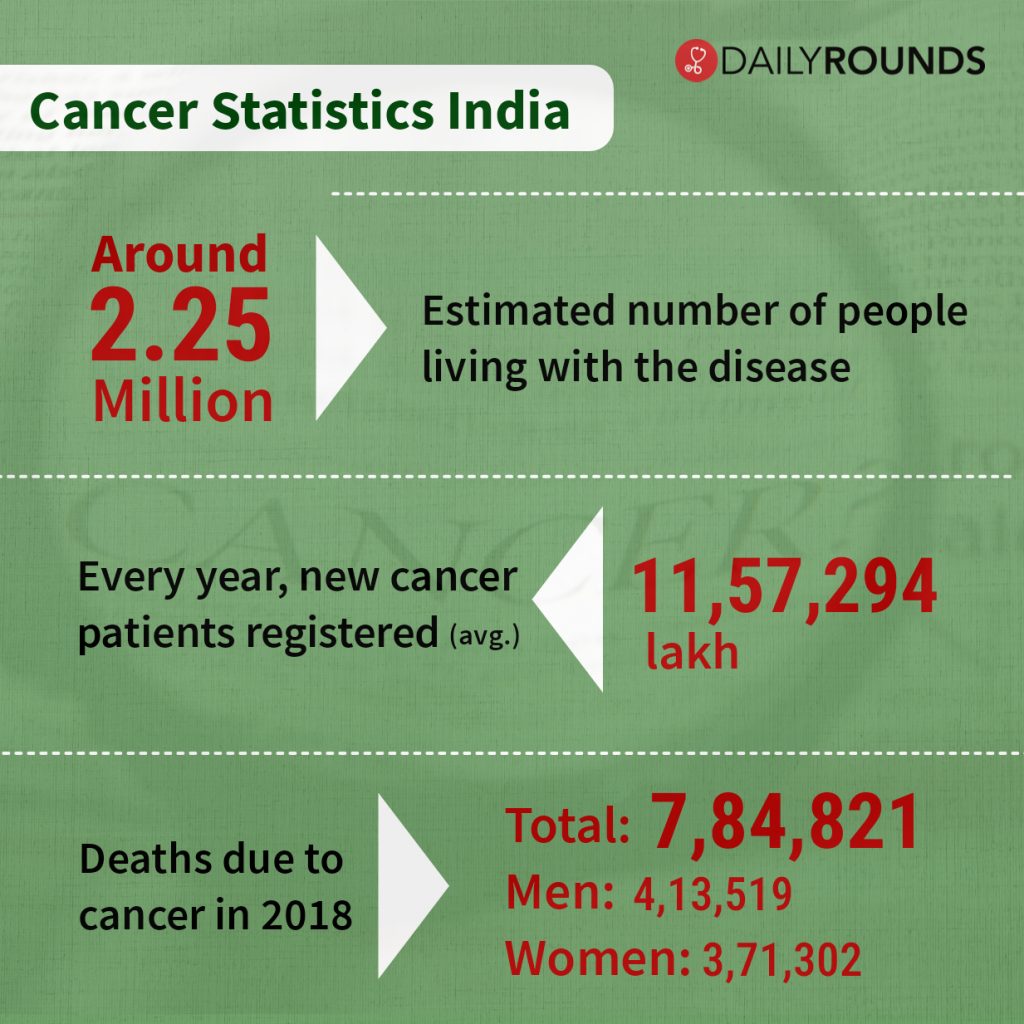 Meanwhile, according to experts, the global cancer landscape has taken a new turn. Breast cancer has now overtaken lung cancer as the world's most commonly diagnosed cancer, according to statistics released by the International Agency for Research on Cancer (IARC) in December 2020.
Similarly, the WHO has also warned that the world may witness a 60% increase in cancer cases over the next two decades if the current trend continues. The greatest increase–an estimated 81%–in new cases will occur in low- and middle-income countries where survival rates are currently lowest. This is largely because these countries have had to focus their limited health resources on combating infectious diseases and improving maternal and child health, while health services are not equipped to prevent, diagnose and treat cancers.
The Economic Burden
The economic impact of cancer is significant and increasing. The total annual economic cost of cancer in 2010 was estimated at approximately US$ 1.16 trillion. The burden of cancer is expected to rise further in the years ahead. Costs of care for cancer treatment are high, and studies show that almost three-quarters of cancer expenditure in India is paid out of pocket, despite many welfare schemes for cancer treatment from both state and central governments.
The odds of incurring catastrophic hospitalization expenditures are about 160% higher with cancer than for hospitalization costs for a communicable disease condition. The odds of incurring catastrophic spending with cancers are nearly double compared to accidents and CVD. The financial catastrophe experienced by the cancer patient and her/his family on diagnosis and treatment could likely result in psychosocial stress.
These findings outline the need for greater public health investments in cancer treatment facilities including infrastructure, medical practitioners, and accessibility. For instance, with the given population of the country, there is a requirement of 1200 radiotherapy machines, whereas only 400 machines are available at present for cancer treatment.
Besides, most of the modern cancer treatment facilities are concentrated in private hospitals which are extremely expensive. For example, a single course of radiotherapy in private hospitals costs around ₹ 1,17,000. Evidently, this does not include the expenses on further treatment like surgery, chemotherapy, and other supportive medicines. In addition to this, higher non-medical expenditure for rural households suggests the urgent need of expanding cancer treatment facilities in backward and rural areas.
Such high catastrophic spending and distressed financing further emphasize the need for quality and affordable cancer treatment. It also suggests that the financial catastrophe of cancer inpatient treatment is very high, therefore insurance cover for cancer treatment is equally desirable in government insurance policies such as Pradhan Mantri Suraksha Bima Yojana (PMSBY), particularly for vulnerable and destitute households.
What The Government Offers?
The government-funded schemes for cancer patients include Rashtriya Arogya Nidhi under the Ministry of Health & Family Welfare (MoHF&W) that gives financial assistance as a one-time grant up to Rs 1, 00,000 for BPL patients for treatment at super specialty hospitals/institutes or other government hospitals. Another scheme under the Health Ministry is Health Minister's Discretionary Grants (HMDG) which offers up to a maximum of ₹50,000 to poor patients in cases where free medical facilities are not available at government hospitals.
Similarly, the Central Government Health Scheme (CGHS), applicable for retired Central Government employees & dependents, offers coverage for cancer treatment at approved rates from any hospital, apart from the hospitals set up under CGHS. Also, the States and UTs across the country have set up Illness Assistance Fund that offers coverage up to Rs. 1 Lakh for cancer treatment at government hospitals within the state.
In addition to this, The Prime Minister's and various Chief Minister's Relief funds, originally intended for victims of natural disasters also provides partial coverage for cancer treatment along with heart surgeries, kidney transplant, and more such treatments.
Apart from all this, the Jan Aushadhi stores supply 6,000 types of generic drugs, including 38 types of anti-cancer drugs, at a price that is 50 to 80 per cent less than the market rate. Also, the ICMR is currently working on a plan to extend price control on medicines, especially anti-cancer drugs. This comes as the government has begun a fresh exercise for the revision of the National List of Essential Medicines (NLEM), which was notified in 2015 and implemented in 2016.
The Impact of COVID-19
The COVID-19 pandemic has had a profound impact on the diagnosis and treatment of cancer around the world. It has exacerbated the problems of late-stage diagnosis and lack of access to treatment. These occur everywhere but particularly in low- and middle-income countries. In addition to having to cope with the disruption of services, people living with cancer are also at higher risk of severe COVID-19 illness and death.
More than a year since the new coronavirus crisis began, its impact on cancer care has been stark, with "50 percent of governments having cancer services partially or completely disrupted because of the pandemic," said Dr. André Ilbawi, from WHO's Department of Noncommunicable Diseases. "Delays in diagnosis are common. Interruptions in therapy or abandonment have increased significantly," he continued, adding, that this would likely have an impact on the total number of cancer deaths in coming years. Meanwhile, enrolment in clinical trials and research output has also declined.
Cancer patients should discuss their concerns about the pandemic and treatment with their doctor and work together to develop a treatment plan that optimizes cancer care and reduces the risks from COVID-19. The European Society for Medical Oncology (ESMO) has published a set of recommendations to be used as guidance for prioritising the various aspects of cancer care to mitigate the negative effects of the COVID-19 on the management of cancer patients.
What's New In The Field of Cancer Treatment
New approaches to tame the immune system in the fight against cancer are getting us closer to a future where cancer becomes a completely curable disease. A lot has happened in recent years to transform how the disease is, and will be, treated. Let's look at some of those:
Immunotherapy:
The FDA has recently approved a form of gene therapy called CAR T-cell therapy. It uses some of your own immune cells, called T cells, to treat cancer. Doctors take the cells out of the blood and change them by adding new genes so they can better find and kill cancer cells. Right now, the drug, called tisagenlecleucel (Kymriah) is approved for the treatment of children and young adults up to age 25 with B-cell acute lymphoblastic leukemia who haven't gotten better with other treatments. But scientists are working on a version of CAR T-cell therapy for adults and other kinds of cancer.
Tisagenleleucel and axicabtagene (Yescarta) are both approved for the treatment of certain types of B-cell lymphoma in adults that have not improved with other treatments. The FDA also approved a new treatment called brexucabtagene autoleucel (Tecartus) for patients with mantle cell lymphoma that has not improved with other treatments or has come back after treatments.
Personalized Cancer Vaccines
The German biotechnology company 'BioNTech' is developing therapeutic vaccines that are created for each individual tumor. With this, each patient gets a tailor-made product just for them!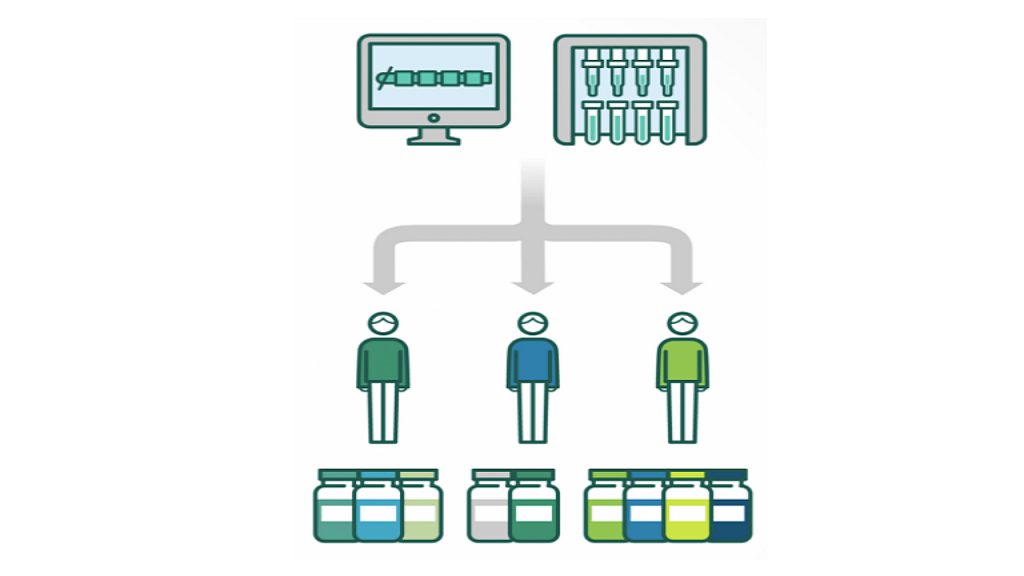 By comparing the DNA sequences of the tumor and of healthy cells, the company can identify multiple cancer mutations and select the ones that are more likely to provoke a strong reaction from the immune system. The vaccines are given in the form of messenger RNA, a molecule that gives cells the instructions to create a particular protein, in this case, a cancer antigen that primes the immune system against the tumor.
CRISPR Gene Editing
Although several methods of gene editing have been developed over the years, none has really fit the bill for a quick, easy, and cheap technology. But a game-changer occurred in 2013 when several researchers showed that a gene-editing tool called CRISPR could alter the DNA of human cells like a very precise and easy-to-use pair of scissors.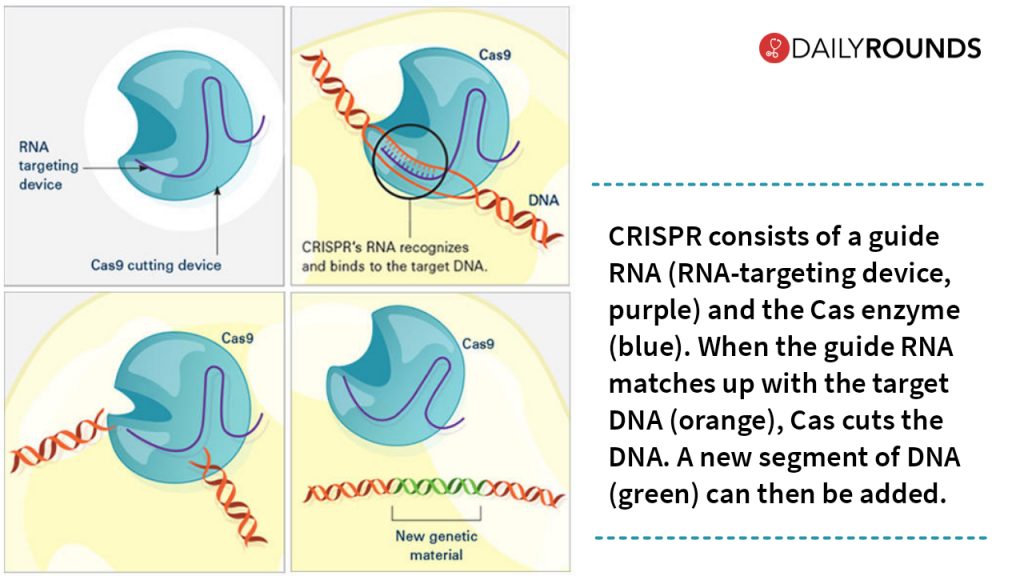 In China, scientists are using CRISPR gene editing to remove a gene from immune T cells that encode a protein called PD-1 that tumor cells can use to evade an immune attack. Similar trials with the same approach are currently running in different parts of the world. Besides, CRISPR technology could also be used to improve cancer therapies such as CAR-T.
Microbiome Treatment
In the last decade, researchers have uncovered that the human microbiome plays an important role in many aspects of our health. Several long recognized epidemiological associations between particular bacteria and cancer are now understood at the molecular level. At the same time, the arrival of next-generation sequencing technology has permitted a thorough exploration of microbiomes such as that of the human gut, enabling observation of taxonomic and metabolomic relationships between the microbiome and cancer.
As we know, within the microbiome there are peptides that mimic antigens on the surface of tumors. Enterome, a clinical-stage company, has created a cancer vaccine based on these tumor-mimicking molecules, which generates strong immune responses against the tumor. The goal is to reactivate the immune system and make tumors 'visible' to other forms of cancer therapy. In particular, Enterome aims to combine this technology with checkpoint inhibitors, a type of drug that blocks one of the mechanisms by which tumor cells hide from the immune system.
High-Tech Breakthroughs
Further, the advances in imaging may make it easier for doctors to learn about cancer they are up against. For instance, Multiparametric-magnetic resonance imaging (mp-MRI) can uncover the jumble of blood vessels in a new prostate tumor. That close-up view can help doctors decide the best treatment. Similarly, Fluorescence lifetime imaging (FLI) is used to help women with breast cancer. A scan could tell the doctor if the patient is having proteins that are helping the cancer cells grow.
Thanks to better imaging, other high-tech tools can kill tumors. For instance, doctors can use a technique called cryoablation (freezing) to treat them. This means they might not have to remove all or part of a lung. In MRI-guided focal laser ablation, high heat from a laser targets cancer cells in your prostate. If doctors can see cancer in an imaging scan, they can simply get to it and destroy it.
Commenting on the changing landscapes of Cancer treatment in India, Dr. PK Julka, former head, radiation oncology, All India Institute of Medical Sciences, Delhi, said: "Cancer treatment has seen significant improvement over the years. We have now got targeted therapies, or what is known as precision medicine available that has led to improved treatment outcomes." Though the numbers are growing, Dr. Julka said patients coming in at early stages have worked to their benefit.
A few studies suggest that more than half of the cancer cases can be successfully treated if detected at the right stage. Therefore, it is critical to ensure improved rates of cancer survivorship through prevention, early detection, diagnosis, and treatment. The detection rate in India, however, is very low and about only 20 to 30 percent of cases are diagnosed at stage I and II, respectively. This calls for increasing general awareness regarding cancer symptoms, causes, preventive measures, and treatment options.
Follow and connect with us on Twitter | Facebook | Instagram
Tags
breast cancer
,
Breast cancer awareness
,
Breast cancer India
,
Breast cancer indian
,
cancer
,
cancer cure india
,
cancer day
,
cancer day 2021
,
cancer death india
,
cancer diagnosis
,
cancer diagnosis india
,
cancer economic burden
,
cancer facts and figures
,
cancer in india
,
cancer index india
,
cancer india
,
cancer india 2021
,
cancer new treatment
,
cancer numbers in india
,
cancer rising india
,
cancer schemes india
,
cancer statistics india
,
cancer survival india
,
cancer treatment
,
cancer treatment and diagnosis
,
cancer treatment india
,
cancer treatment options
,
cancer treatment updates
,
covid 19 and cancer
,
covid cancer
,
india cancer
,
india cancer index
,
india cancer numbers
,
india cancer stats
,
india cancer updates
,
oncologist
,
oncology
,
oncology india
,
world cancer day
,
world cancer day 2021
,
world cancer day india