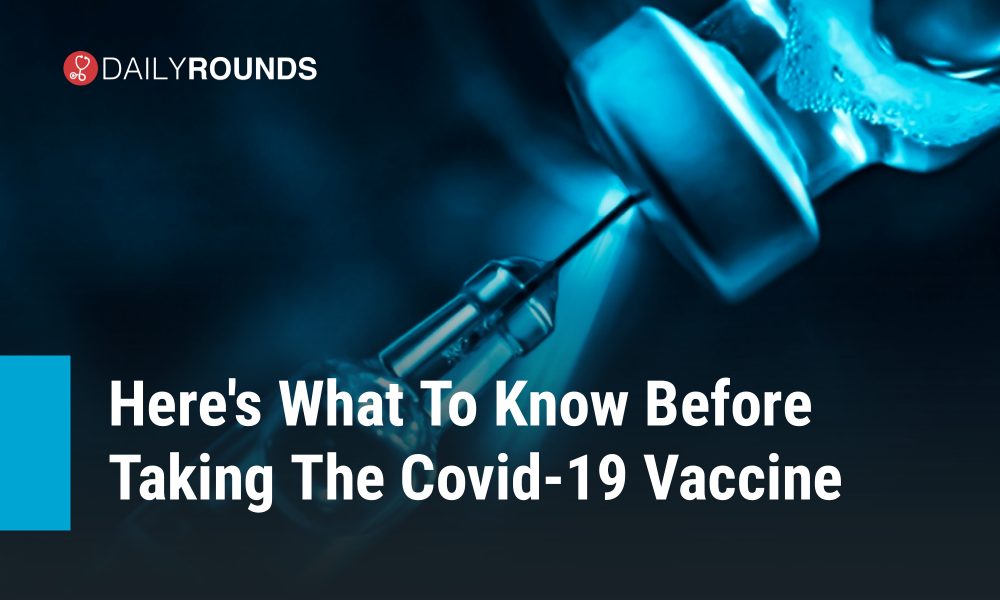 The stage is all set! We are just hours away from the world's biggest Covid vaccine rollout. As many as 3 lakh frontline healthcare workers will be inoculated at 2,934 sites across India on day one of the massive nationwide Covid-19 inoculation drive, which is set to begin on Saturday, 16 January.
According to the guidelines issued to the shortlisted vaccination centres, healthcare workers (those registered in Co-WIN to be vaccinated) on the launch shall include not only doctors, nurses but also nursing orderlies, safai karamcharis, ambulance drivers, and would be from a mixed age group, including above 50 years.
Each vaccination session will cater to a maximum of 100 beneficiaries and the Union Health Ministry has advised states not to organise "unreasonable numbers of vaccination per site per day". According to the government, the shots will be offered first to an estimated one crore healthcare workers, and around two crore frontline workers, and then to persons above 50 years of age, followed by persons younger than 50 years of age with associated comorbidities.
Among these, the cost of vaccination of healthcare and frontline workers will be borne by the central government, officials had said. However, the government on Tuesday hinted that vaccine recipients, for now, will not have the option to choose from the two vaccines — Oxford COVID-19 vaccine, Covishield, manufactured by Serum Institute of India (SII) and indigenously developed Covaxin of Bharat Biotech — that have been approved for restricted emergency use in India.
"Many countries across the world are using more than one vaccine. There is no such option available to any of the beneficiaries in these countries," health secretary Rajesh Bhushan said, indicating that this might be the case in India as well. Covid vaccination in the country is voluntary though whether healthcare and frontline workers have such an option could be a matter of rules.
Ahead of the Covid-19 vaccination drive, the Centre has also shared a leaflet of DOs and DON'Ts, highlighting precautions and contraindications for vaccination along with a comparative factsheet for both the vaccines (Covishield and Covaxin).
What govt's leaflet of dos and don'ts say:
Covid-19 vaccination is allowed only for 18 years and above
Pregnant women or who are not sure of their pregnancy and lactating mothers shouldn't receive the vaccine
Administration of Covid vaccine should be done separated by an interval of 14 days
The second dose should be of the same vaccine of which the first dose was administered
Interchanging Covid-19 vaccines is not allowed
The Centre also underlined that persons with a history of COVID-19 infection can get the vaccine and so can those with a history of chronic diseases and comorbidities (cardiac, neurological, pulmonary, metabolic, and malignancies included). "Persons with immunodeficiency or HIV, and patients on immune suppression due to any condition" can also be inoculated.
In addition to this, following international protocols, the ministry has pointed out certain contraindications for vaccination, which includes:
The vaccine shouldn't be administered to persons with a history of:
Anaphylactic or allergic reaction to a previous dose of Covid-19 vaccine
Immediate or delayed-onset anaphylaxis or allergic reaction to vaccine or injectable therapies, pharmaceutical products, food items, etc.
Pregnancy & lactation:
Pregnant and lactating women have not been part of any Covid-19 vaccine clinical trial so far. Therefore, women who are pregnant or not sure of their pregnancy; and lactating women should not receive the Covid-19 vaccine at this time.
Provisional/temporary contraindications:
In these conditions, Covid vaccination is to be deferred for 4-8 weeks after recovery:
Persons having active symptoms of SARS-CoV-2 infection
SARS-CoV-2 patients who have been given SARS-CoV-2 monoclonal antibodies or convalescent plasma
Acutely unwell and hospitalised (with or without intensive care) patients due to any illness
Also, a detailed fact sheet has been provided on possible Adverse Event Following Immunisation (AEFI) for both Covishield and Covaxin. For Covishield, mild AEFI includes injection site tenderness, injection site pain, headache; fatigue; myalgia; malaise; pyrexia; chills; arthralgia; and nausea. Paracetamol can be used to provide relief in such cases, the sheet added.
About more serious adverse reactions due to Covishield, the fact sheet said "very rare events of demyelinating disorders" were reported. Also, it has advised being given cautiously to those suffering from thrombocytopenia, a condition where platelets reach abnormally low levels.
However, for Covaxin, mild AEFI has been spelt out to include injection site pain, headache, fatigue, fever, body ache, abdominal pain, nausea and vomiting, dizziness, giddiness, tremor, sweating, cold, cough, and injection site swelling. Interestingly, developer Bharat Biotech said it witnessed no serious adverse reaction due to COVAXIN in phase 1, 2 trials, or the ongoing phase 3 trials, involving 25,800 participants.
Still concerned about the efficacy?
Ever since their approval earlier this month, the efficacy of the vaccines has been questioned widely and concerns were growing in the minds of many. Following this, the Indian Medical Association (IMA) has requested all its 3.5 lakh members in 1,800 local branches to voluntarily get vaccinated first to show that the vaccines approved in India are safe and efficacious.
"We stand with the scientists to endorse the safety and efficacy of both the vaccines cleared by India. Public awareness and countering myths on vaccine percolating in social media shall be our priority. Our modern medicine doctors will vouch for the safety, quality and professionalism in this difficult time and support the emergency approval for the usage of vaccines," said the Association.
The IMA in its letter noted that after an extensive review of scientific data, indexed articles, expert panel reports and discussion with the ICMR and WHO experts, "We have decided to actively take part in the mission of COVID vaccination programme rolled out by the Central government.'' This certainly shows that the vaccines are safe and there's nothing much to be worried about.
Moreover, the Centre has set up a helpline number — 1075 — to answer all vaccine-related queries. The number will be operational 24*7. According to the government notification, the beneficiaries will also have to stay at the site for 30 minutes after immunization to check for adverse reactions. In that 30 minutes, take a second or two to admire yourself for being part of the world's biggest Covid inoculation drive!
Follow and connect with us on Twitter | Facebook | Instagram