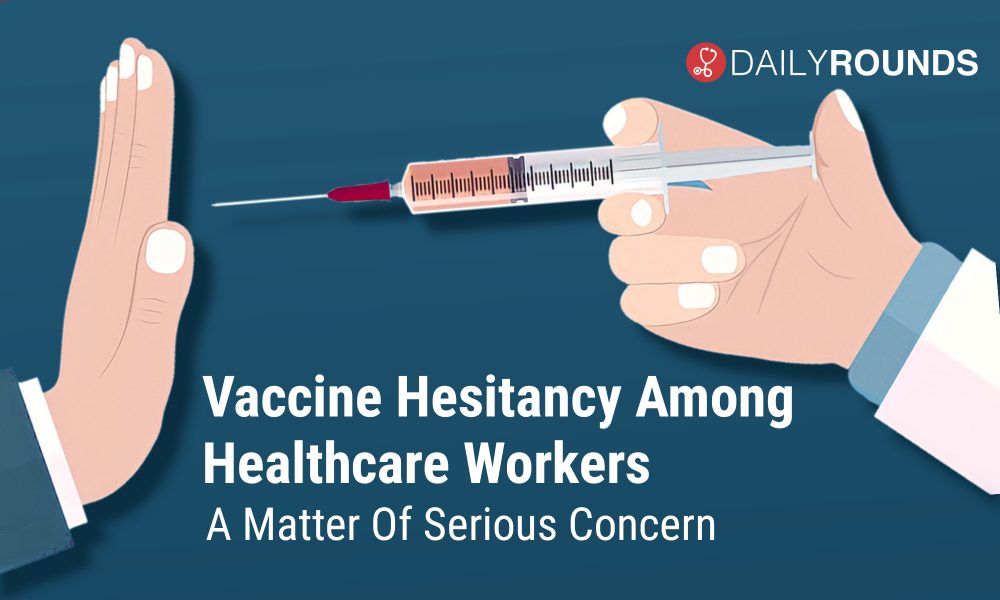 Despite the excitement over the Covid vaccine rollout which kickstarted on 16 January across the country, some are still hesitant to roll-up their sleeves to receive the dose of the Covid-19 vaccine. Vaccine hesitancy is not something new, it has been there with all immunisation programmes of the world and Covid-19 was no exception to it. But, the hesitancy over a vaccine, which is our only weapon to fight the deadly pandemic that has already taken the lives of more than two million people is indeed a matter of serious concern.
Five days after the drive began, only about 50 people were given shots per session which is half of the expected 100 as per data by the Union Health Ministry. Going by the Union Health Ministry's plan of conducting 100 vaccinations in each session, there should have been 11,66,000 vaccinations so far. Instead, there were 6,31,417 vaccinations in total—a shortfall of 46%. 
In the National capital, there were 4,319 healthcare workers who showed up on Saturday but this dropped to 3,593 on Monday. Worryingly, only eight people were vaccinated on Monday at the All India Institute of Medical Sciences though the target was 100.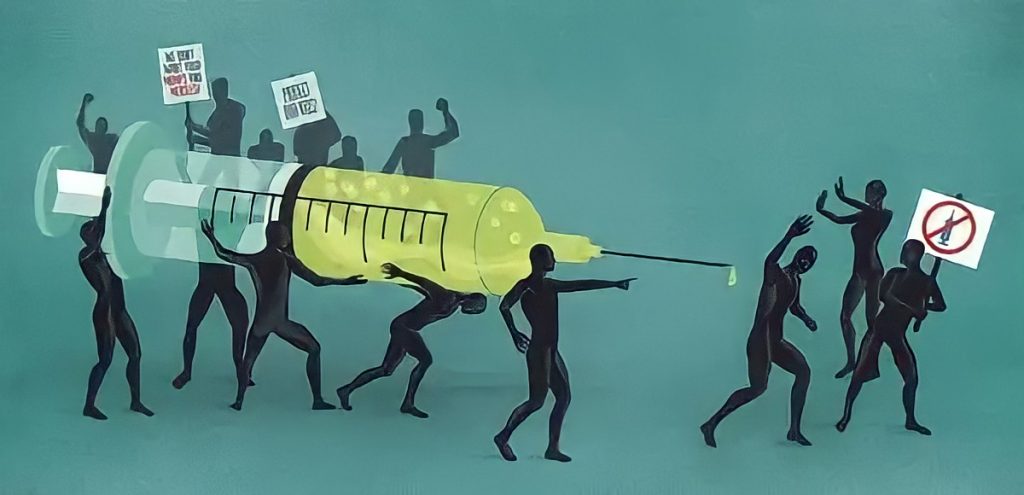 According to a presentation made by Union health secretary Rajesh Bhushan, at least three states have reported less than 40 per cent coverage of what was targeted on the first two days of the drive. The lowest was in Punjab (27.9 per cent), Puducherry (34.6 per cent), and Tamil Nadu (34.9 per cent).
Similarly, in Mumbai, the municipal body was targeting 4,000 recipients, but only 1,926 took the vaccine on day one of the mega drive. On Saturday, only 64% of the shortlisted healthcare workers were inoculated all across Maharashtra. The situation remains more or less the same in different parts of the country including Andra Pradesh and Tamil Nadu, a state perceived to be largely health literate and relatively well-equipped with health infrastructure.
But none of this is a surprise. The signs, verily, were out there for everyone to see, for a long time indeed. Studies conducted across the globe measured high levels of vaccine hesitancy among the general population, and among health-care workers, the first in the line list of people to receive free vaccination. However, the question "What have we done to overcome this?" still doesn't have an answer! So let's better look at what led to the hesitancy.
Concern Over Vaccine Efficacy:
Vaccine hesitancy in part stems from the lack of transparency and clarity regarding the approval process of the two vaccines approved for emergency use by the Drugs Controller General of India: Covishield and Covaxin.
The Covaxin consent form, which beneficiaries have to sign before they get the vaccine, acknowledges that "clinical efficacy of Covaxin is yet to be established and is still being studied in phase three clinical trial." Many cases have been reported from around the country, where doctors and healthcare workers opted out of getting vaccinated with Covaxin.
Following this, the national association of doctors and scientists has demanded that all data pertaining to Covid-19 vaccine trials should be made public to enable scientists and healthcare workers to make informed choices regarding the administration of vaccination. In a statement issued on Sunday, the Progressive Medicos and Scientists Forum said the Clinical Trial Phase 3 data should be evaluated in a transparent manner as and when available for India for both vaccines and the decision to grant Emergency Use Authorization (EUA) may be revisited once the Phase 3 trials are completed.
Fear of adverse events:
The fear over the adverse events of vaccination is yet another factor that adds to the hesitancy. "Initially, health care workers were very keen to get the vaccine. But then because of the infodemic, because of things doing the rounds on social media, because of side effects being highlighted more than what they were, it created a lot of anxiety not only among healthcare workers but also in public at large," said AIIMS director Dr. Randeep Guleria.
However, the government on Tuesday said that over 4.54 lakh people have been administered shots of the Covid-19 vaccine out of which only 0.18% adverse events have been reported. "As per the data available so far, only 0.18 per cent is the Adverse Event Following Immunization (AEFI) and 0.002 is the percentage of the people who were hospitalised following immunization. These are fairly low, in fact, lowest so far as we know in the world in the first three days," Union health secretary Rajesh Bhushan said at a media briefing.
V K Paul, Member (Health), Niti Aayog who also heads the national task force on Covid-19 reiterated that concerns about serious problems related to the two vaccines are unfounded and insignificant. "If there is an adverse effect, there are all preparations in place. But let me assure you that adverse events are not even taking place on a significant scale. The hesitancy about adverse effects among healthcare workers needs to end," he further added.
Misinformation creating panic:
Fake news and misinformation on vaccination drive have been spreading like wildfire even before the rollout. Hoaxes, doctored videos, and far-fetched rumours are emerging as some of the biggest threats to India's massive coronavirus vaccine drive, with misinformation blamed for sluggish initial take-ups.
It was recently that the drugs controller general was forced to dismiss an "absolute rubbish" claim that inoculations could cause infertility — just hours after announcing that two vaccines were approved for use.
However, many doctors and other healthcare workers across the country who received the shots endorsed the vaccine drive by taking it to social media in order to motivate their colleagues. Apart from them, several health officials and renowned personalities have also spoken out in support of the vaccine rollout on social media.
Time to end vaccine hesitancy:
With Covid-19 vaccination numbers remaining far below the ideal level, health officials on Tuesday asked doctors, nurses, and other healthcare workers to shun their vaccine hesitancy and accept the shots offered to them.
VK Paul, chairman of the National Expert Group on Vaccine Administration for COVID-19 (NEGVAC) addressed the media on this issue on January 19, 2021. This was, incidentally, the first admission on the part of the government that there is a COVID-19 vaccine hesitancy in the country. "Please understand there is a big clamour for COVID-19 vaccines globally. On the other hand, here in our country, we have developed two vaccines on our own and people are shunning them. This is very sad," he said. 
"A lot of efforts have gone into making the vaccines. If our healthcare workers, especially doctors and nurses are declining it, then it's very upsetting," he added before making an impassioned appeal to healthcare workers to complete this "societal responsibility."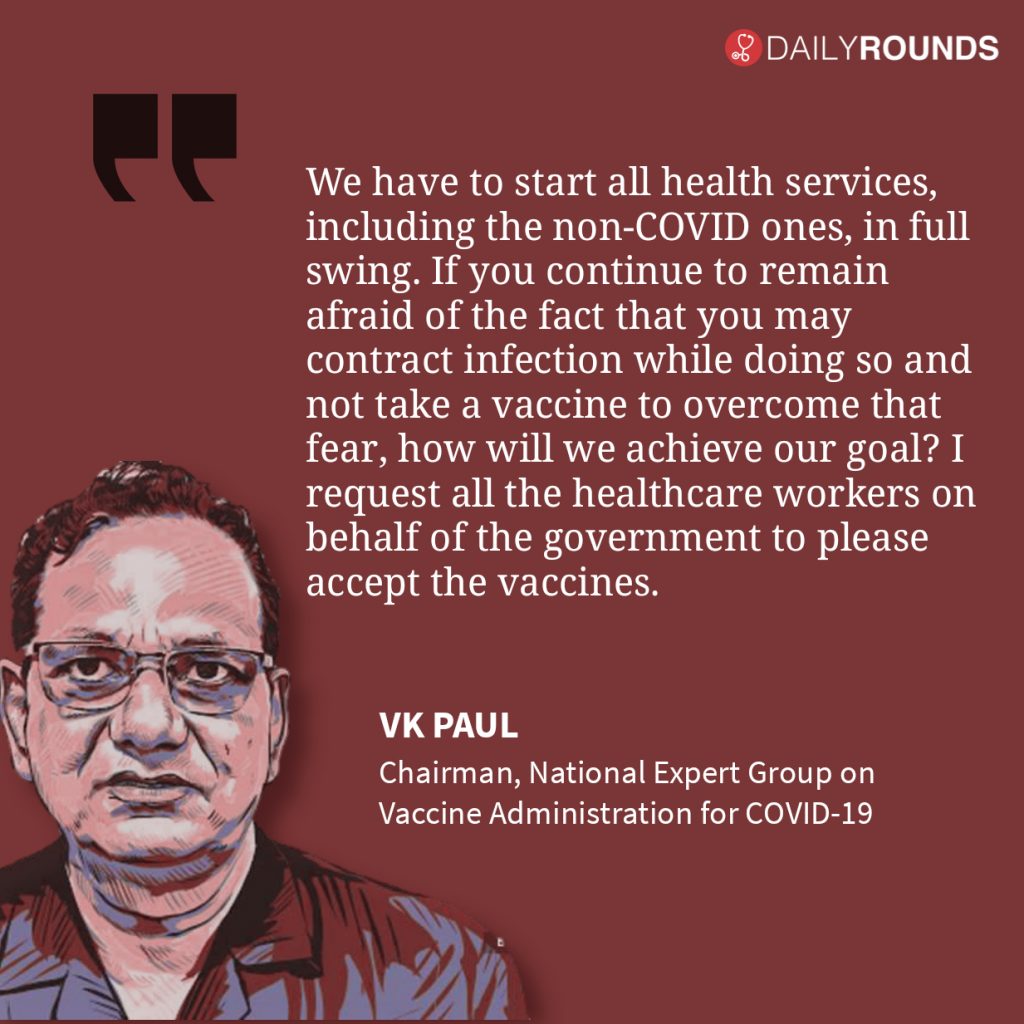 Concern needs to be addressed
A vaccine, unequivocally, is a public good, but the lack of transparency surrounding the roll-out of the COVID vaccines has done little to enhance trust in this experiential principle. It's not surprising that the Covid vaccination drive in India has created concerns among people because plenty of questions related to vaccination are yet to be answered.
Healthcare workers are in general not hesitant about vaccines per se, but about these vaccines in particular. However, there are valid concerns being expressed by healthcare workers at this point in time about approvals, effectiveness and safety of the vaccines. Addressing these concerns is the need of the hour to counter hesitancy.
Clearly, vaccine hesitancy was not addressed sufficiently, or not taken seriously enough. It's high time to resolve this issue by doing whatever it takes. Because, if the frontline healthcare workers are reluctant to take the shots, how can you expect the general public to get vaccinated? Surely, the success rate of the world's largest Covid vaccination drive will depend upon how well we tackled the vaccine hesitancy.
Follow and connect with us on Twitter | Facebook | Instagram