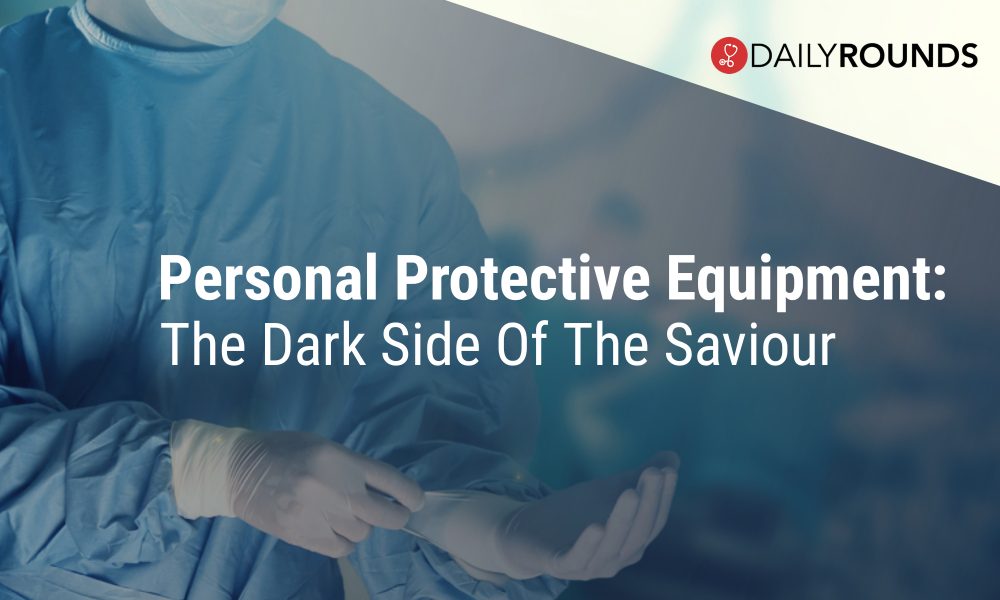 Personal Protective Equipment (PPE) is the first and most crucial line of defence for the frontline healthcare professionals battling the highly contagious coronavirus. PPE is indeed the armour that protects these healthcare warriors as they create an uncontaminated interior considerably limiting the risk of infection.
But the protection actually comes at a cost. It's no easy task to work for at least 6-8 hours by wearing the PPE suits. Wearing PPE for long periods of time can have physiological burdens on the healthcare workers. It includes rashes, headaches, breathing difficulty, hypoxia, and much more.
Imagine being wrapped in a non-porous sheet for over two hours in stifling heat. Going through this harsh experience are healthcare professionals in the front lines of COVID-19 management who have to wear this polythene suit of armour as a precautionary measure. By the time their shift ends, they are drenched in sweat. Even when the sweat keeps dripping down the face, you just can't wipe that away!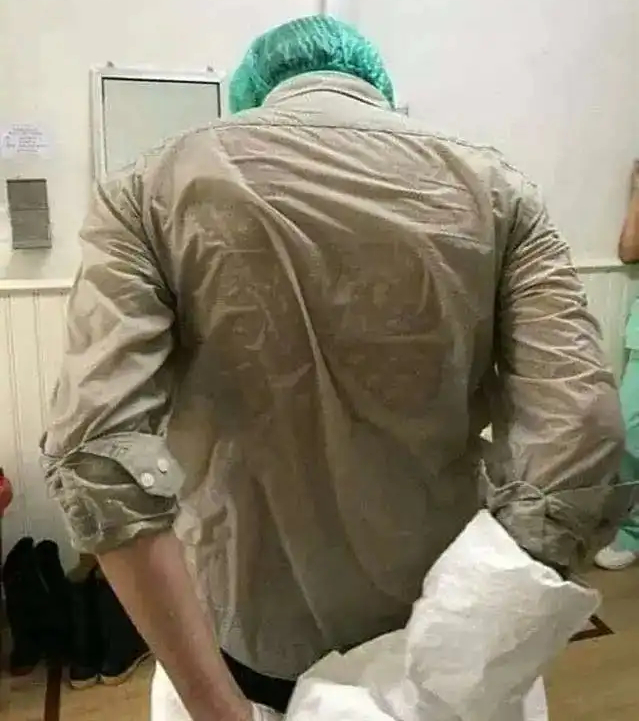 The challenges and difficulties of donning the equipment from head to toe and staying in it for hours also involve not drinking water or going to the washroom for at least 6-8 hours. Even proper communication during this phase is a difficult task as others cannot see the facial expressions or lip movements. Also, the vision through the goggles gets blurred, and seeing people and objects in the vicinity is indeed a tough task.
The situation is made even more difficult for female doctors and other healthcare workers during menstruation. Every woman's body temperature is elevated during menstruation, which makes the sweating inside PPE worse and exacerbates issues like dehydration.
Not only do healthcare staff need access to menstrual hygiene materials, but they also need the time, facilities, and resources to manage their menstrual health during these tough times. Putting on and removing PPE prevents quick changing of menstrual hygiene materials, leading female healthcare workers to bleed into protective suits, suppress menstruation through the use of oral contraceptive pills, or potentially miss days of work, says recent guidance released by UNICEF.
Depending on one's deftness, it takes around 15-30 minutes to don the PPE and 30-40 minutes to take it off while observing all infection control practices. The task is tough but it makes sense as it is the only crucial line of defence between the virus and the man!
The Quality Woes:
India emerged as the world's second-largest manufacturer of PPE kits, after China, in just 60 days. But in the rush to boost production, quality norms were left behind alongside price gouging and black market deals.
Unauthorised manufacturers who have flooded the markets with PPEs, which are available at one-third of the actual price and are of inferior quality, pose a big threat to the safety of healthcare professionals. However, following complaints from healthcare workers, the ministry of textiles has rolled out a slew of new rules meant to improve the standards of coverall suits, announcing that manufacturers will need to declare that they are not producing for commercial gains and that the fabric used will need to meet certain specifications and safety standards.
Unscientific Disposal; Adding Insult to injury
If not disposed of properly, the used PPE kits can be the best breeding ground for the virus. Recently, an injured man admitted to a hospital in Maharashtra's Nagpur allegedly stole a PPE kit, thinking that it was a raincoat, and later tested positive for COVID-19 infection. The incident might sound bizarre, but it certainly puts a question mark over our PPE disposal methods and strategy.
Even in the past, India had a poor record for clinical waste disposal with many violations of government rules reported, including the mixing of clinical and general waste and illegal dumping. In fact, since the start of the pandemic, large amounts of used PPE have been found dumped in open spaces in different parts of the country and significant volumes stored by workers in the informal sector for potential resale.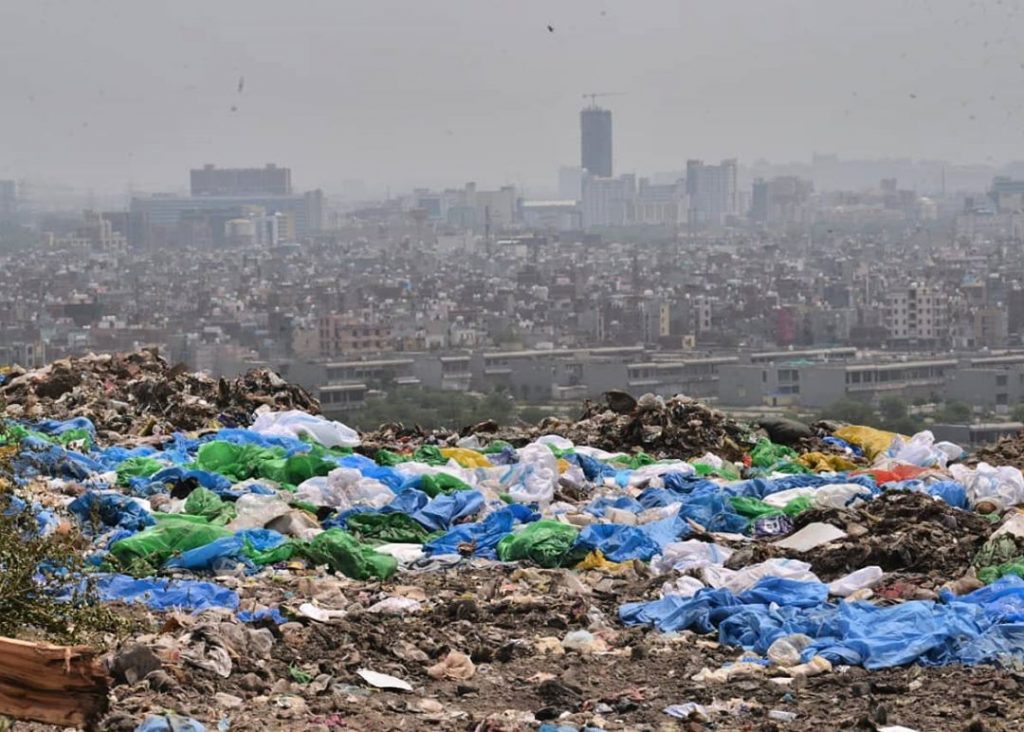 Apart from this, the unscientific disposal of the PPE kits has hard-hit the environment. Thanks to an avalanche of used PPE suits and masks brought about by the pandemic, the war against single-use plastic has been reversed. These products are no doubt beneficial during a medical emergency of such scale, but what we're seeing now is how companies are exploiting yet another crisis. This might yet be the worst fallout of the pandemic.
However, in a recent study published in the 'Journal Biofuel,' a group of Indian scientists has suggested a method to convert the plastic used in PPE into renewable liquid fuels, an advance that could help mitigate the problem of dumped PPE, currently being disposed of at unprecedented levels.
The country certainly needs strict protocols and constructive action plans for the proper disposal of these hazardous clinical wastes. PPE kits by itself are not harmful to us, in fact, they are meant for safeguarding the front-line healthcare warriors from such adverse conditions. However, we will have to pay a huge price for even the slightest of negligence from our part, while donning, doffing, wearing, or disposing of a PPE kit.
Follow and connect with us on Twitter | Facebook | Instagram
Tags
Hospital waste india
,
medical ppe
,
Personal Protective Equipment India
,
Personal Protective Equipments
,
PPE
,
PPE availability
,
PPE availability India
,
PPE Dark Side
,
PPE disposal
,
PPE Health issues
,
PPE Kits
,
PPE Kits India
,
PPE problems
,
PPE quality
,
PPE quality woes
,
PPE Safety
,
ppe safety protocol
,
PPE Sale India
,
PPE shortage india
,
PPE waste