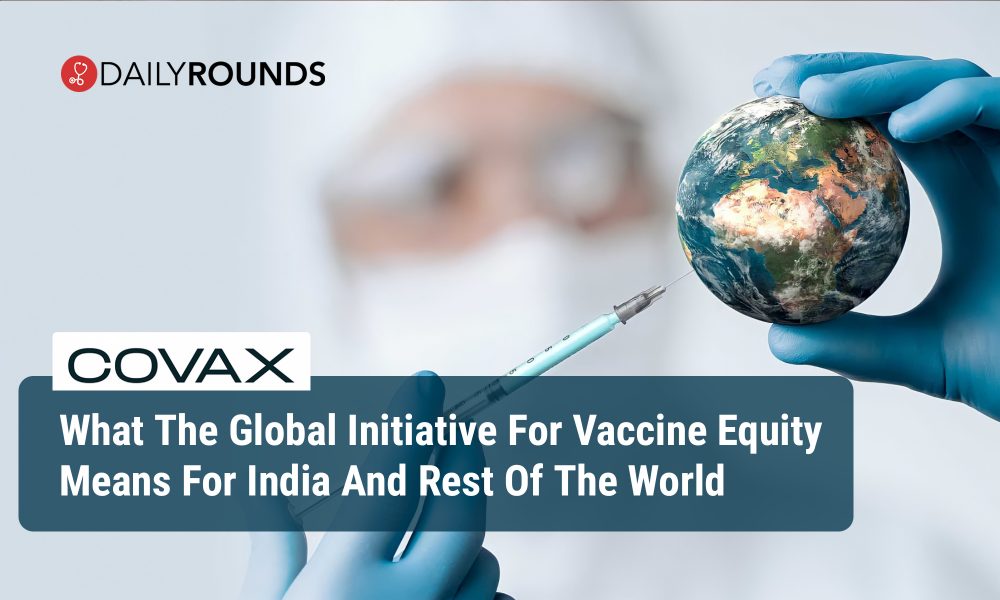 In the early stage of the pandemic, health experts across the globe envisioned a nightmare scenario: 'Covid-19 vaccines are produced, but they go almost exclusively to rich countries that can afford to buy them. People in poorer countries are left to get sick and die!'
To prevent this, the experts set up an international initiative called COVAX (COVID-19 Vaccines Global Access initiative), designed to make sure that every country in the world gets access to vaccines regardless of its ability to pay. Almost a year-and-a-half into the pandemic, here's a look at the current status of the highly ambitious global vaccination programme.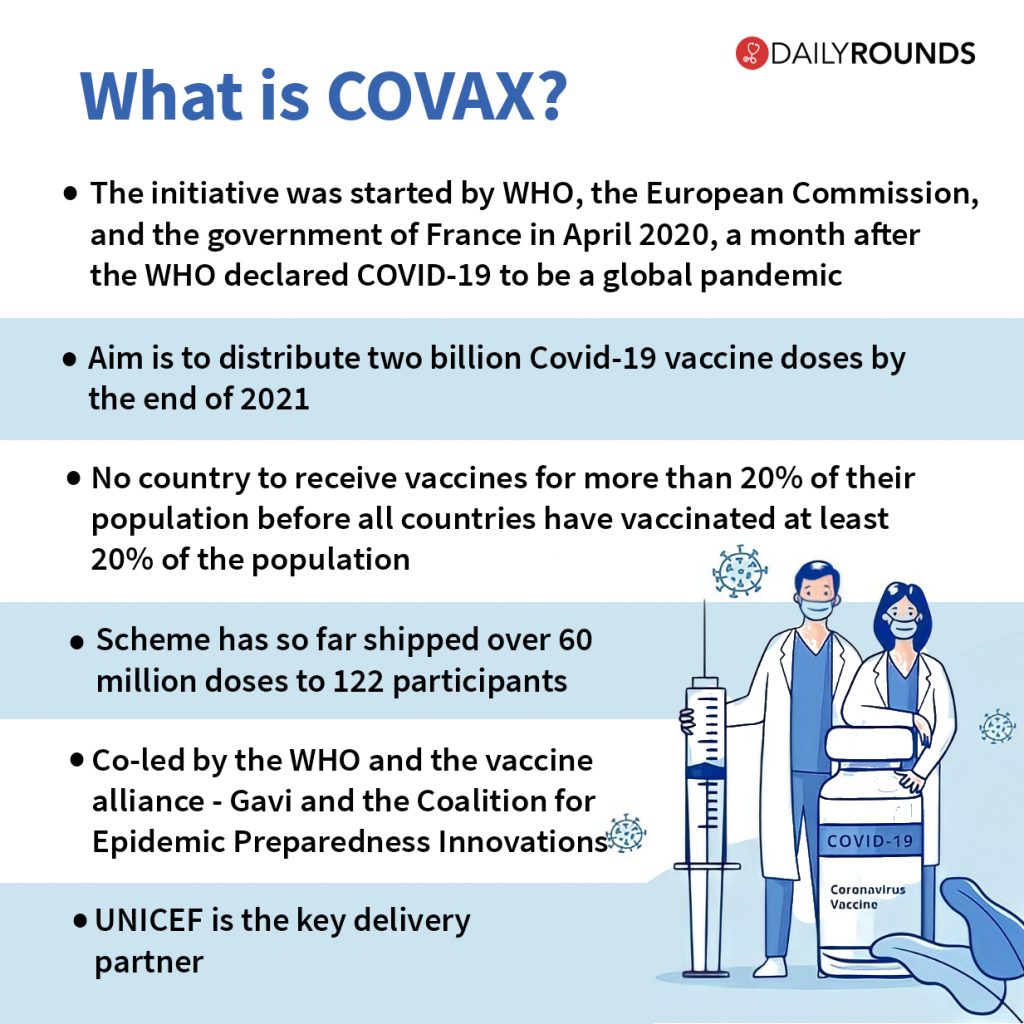 What is the current status?
Towards the end of 2020, COVAX set a clear goal: Buy 2 billion doses and make them available to nations in need before the end of 2021. But we're now nearly five months into the year, and COVAX has delivered just over 68 million doses. In other words, it has only covered 3.4 percent of the distance to its goal.
The nightmare seems to have become a reality! According to data, around 1.5 billion vaccine doses have been administered around the world — yet only 0.3 percent have gone to low-income countries. The numbers clearly indicate that the global vaccination programme is currently struggling to meet its targets.
What could be the reason?
Experts say that the prime reason for this has been its over-dependence on a limited number of vaccine manufacturers and the global shortage of vaccines and the raw materials needed to make them. In the first round allocation till May, COVAX was to deliver 237 million doses of the Oxford-AstraZeneca vaccine (manufactured by AstraZeneca Plc and SII). SII was to provide some 110 million doses, which is not possible currently, given the ongoing second wave of COVID-19 in India.
With Covid-19 raging in India, the supply has been necessarily turned to domestic use. Export restrictions mean that Covax is receiving much less vaccine than expected and has had to delay its shipments to countries. COVAX has secured access to over two billion doses of vaccines, however, because so much of the second-quarter supply was set to come from India there is no doubt that the current situation in India is having a knock-on effect in other parts of the world that desperately need vaccines.
Besides the over-dependence on limited manufacturers, COVAX's operations have also been hampered by the advance booking of vaccines in the early days of the pandemic. Wealthy countries were able to hoard vaccines by pre-ordering doses from manufacturers before they were licensed, giving them priority access once in production. The bulk of manufacturing capacity is now committed to fulfilling these advance purchase agreements constituting billions of doses over the coming months and years.
Insufficient funding is yet another bottleneck. COVAX requires additional funds to procure more vaccines. However, Japan is hosting the 'virtual Gavi COVAX Advance Market Commitment Summit' on June 1, 2021, with the hope to add on the existing funds available.
What 'COVAX' means for India?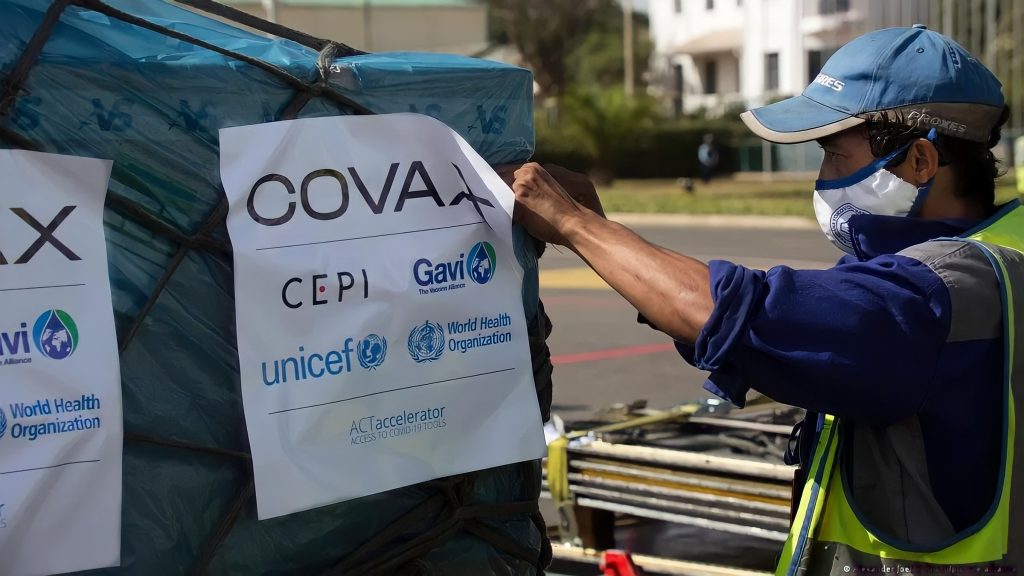 In the push for a broad global rollout of the COVID-19 vaccine, India began the shipping of the AstraZeneca-Oxford vaccine to other countries by the end of February.
However, according to data from UNICEF and vaccine alliance Gavi, India itself has received more than a third of the nearly 28 million Indian-made AstraZeneca Covid-19 vaccine doses delivered so far by the global programme for poor countries. Data on Unicef's website show that India had received 10 million doses of vaccine from COVAX, the most for any country.
Gavi, a network of countries, charities and companies that co-leads COVAX with WHO, said India was allocated the doses in January when the country's drug regulator had approved the vaccine for emergency use, more than a month before the WHO did. According to Gavi spokesperson India is ultimately expected to receive about a fifth of the estimated 190 million to 250 million doses COVAX would distribute among poorer countries free of cost.
What next?
New deals with different vaccine suppliers and manufacturers are underway to try to get the COVAX scheme back on track but none of those deals will help fill the shortfall from India in the coming weeks. According to experts, the only way to fill the gaping hole for poorer countries right now is for richer countries to donate some of their supplies.
WHO chief Tedros Adhanom Ghebreyesus has recently said that once the devastating COVID-19 outbreak in India recedes, the Serum Institute of India will need to "get back on track and catch up" on its delivery commitments to COVAX.
To effectively end this pandemic, we need to expedite the development, production, and deployment of more COVID-19 vaccines across the globe. And COVAX certainly looks like the best possible way to do this.
Remember, no one will be safe till everyone is!
Follow and connect with us on Twitter | Facebook | Instagram
Tags
covax
,
covax and india
,
covax crisis
,
covax full form
,
covax funding
,
covax india
,
covax indian aspect
,
covax means to india
,
covax vaccination program
,
covax vaccination programme
,
covax vaccine india
,
covax vaccine programme
,
covax who
,
covid 19 vaccination global
,
covid global vaccination programme
,
covid vaccine export
,
covid19 covax vaccination
,
covid19 vaccination india
,
covid19 vaccine
,
covid19 vaccine india
,
global vaccination program
,
global vaccination programme
,
global vaccnation
,
india covax
,
india covax export
,
india covax vaccine
,
vaccine equity
,
what is covax
,
who covax