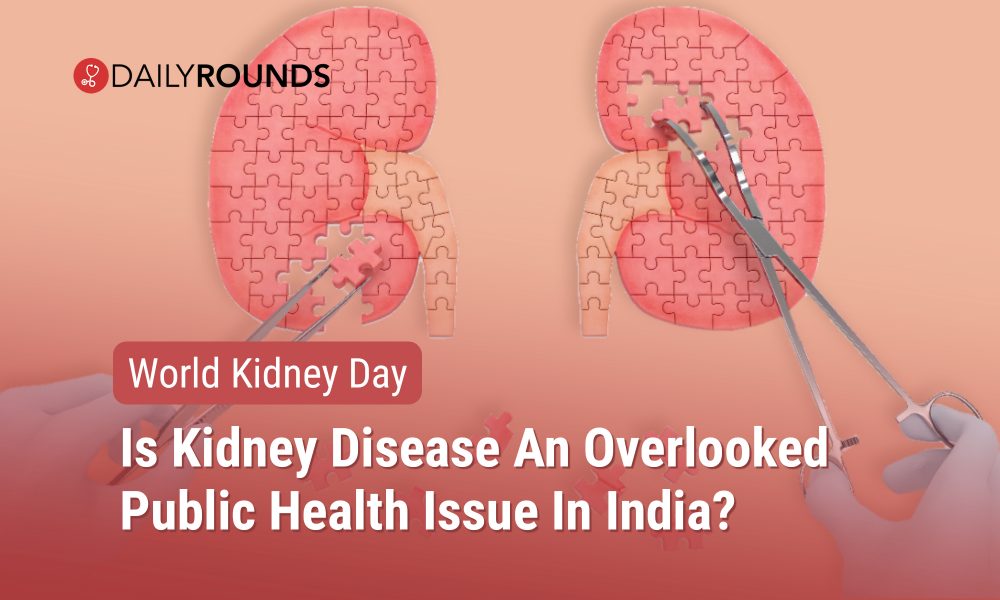 The burden of kidney disease lacks a precise definition and is often ignored in the face of persistent challenges posed by communicable diseases, especially in India. However, estimates show that it affects around 850 million people around the world. So, on this World Kidney Day which is observed to raise awareness about the importance of kidney health and kidney disease, let's reflect upon its prevalence, morbidity, and mortality in India.
Statistics show that one in ten adults has chronic kidney disease (CKD). The global burden of CKD is increasing and is projected to become the 5th most common cause of years of life lost globally by 2040. CKD is also a major cause of catastrophic health expenditure. Apart from this, around 1.7 million people are estimated to die annually because of acute kidney injury (AKI) globally.
The costs of dialysis and transplantation consume 2–3% of the annual healthcare budget in high-income countries; spent on less than 0.03% of the total population of these countries. In low-income and middle-income countries, most people with kidney failure have insufficient access to treatment, lifesaving dialysis, and kidney transplantation.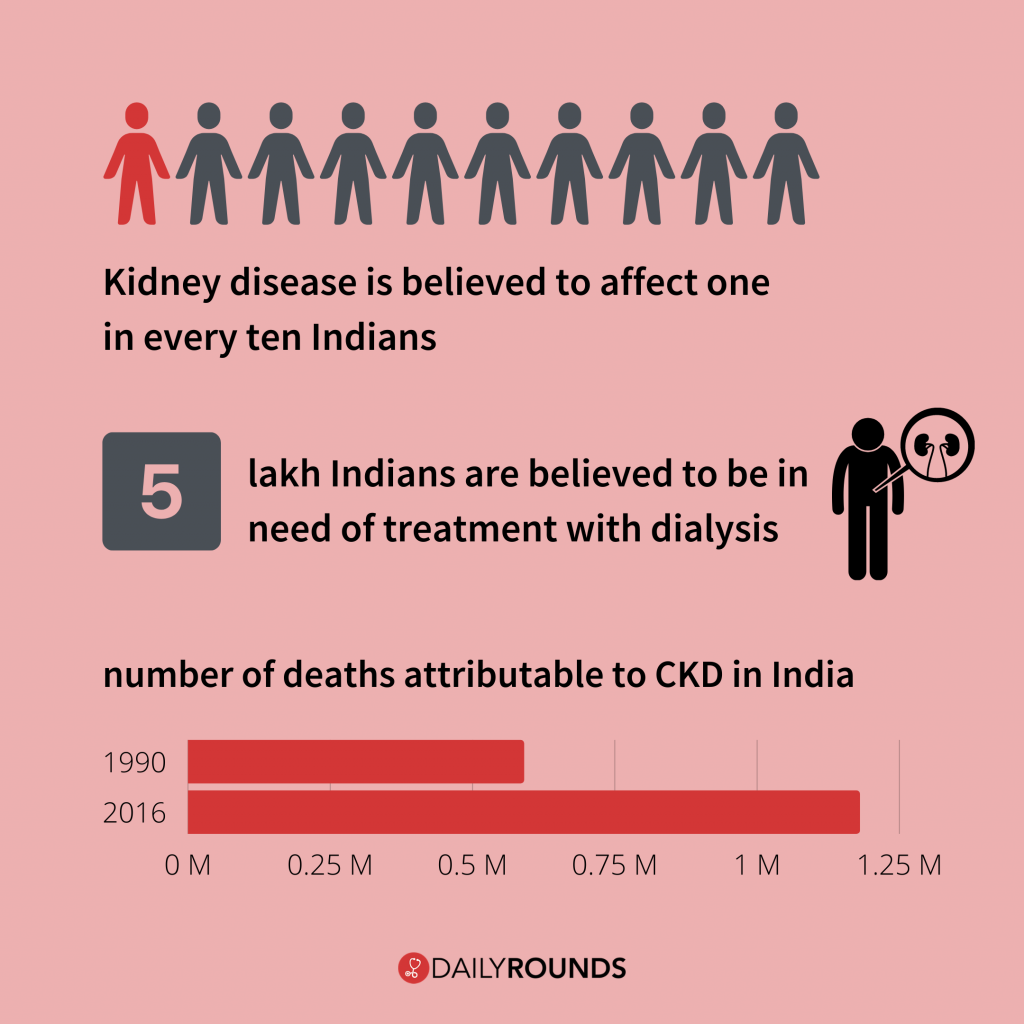 The situation remains grim in India as well. Kidney disease is believed to affect one in every ten Indians and almost five lakh Indians are believed to be in need of treatment with dialysis. Overall, kidney disease is believed to be the eighth leading cause of death in the country. Concerningly, cases of kidney disease are on the rise. In 2016, it was reported that the number of Kidney patients had doubled in the past fifteen years.
Due to the lack of accurate national data collection, the incidence of CKD in India is not clear but studies estimate that the number of new patients diagnosed with End-Stage Kidney Disease (ESKD) who are started on dialysis or transplantation is over 100,000 per year. This number grossly underestimates the true burden of kidney disease in our country given the inequality in access to health care between urban and rural populations, due to disparities in wealth and literacy.
The burden of kidney failure deaths in India is greater in comparison to other low-middle income economies with similar socio demographic indexes, suggesting the possibility of improvement in mortality rates even with existing resources. Both in absolute and relative terms, the proportion of patients with kidney failure who have access to treatment and are covered by an insurance scheme is lower than China, the only country more populous than India.
According to a 2012 report from the Indian CKD registry, diabetes, hypertension, and glomerulonephritis were the commonest identified causes of kidney failure, whereas the cause was not discernible in about 16% of cases. Dubbed CKD of unknown etiology (CKDu) are also reported from all over the country with the states of Andhra Pradesh, Odisha, Maharashtra, Goa, and Tamil Nadu reporting particularly high burden. 
It is indeed a struggle for kidney disease sufferers to avail treatment in the country. More than fifty percent of CKD patients are seen when their disease is at an advanced stage, due to the obstacles they face when accessing care. Given the reality that just 1,850 nephrologists service the entire population of India, it is easy to see why this is the case.
Coming to the treatment options, let's look at how dialysis works in the country. Data shows that a mere thirty percent of patients who need dialysis in India can avail it. Of those who do receive dialysis, only ten to twenty percent continue with treatment – often due to issues associated with affordability.
However, it is heartening to see the recent launch of the country's largest kidney dialysis centre, having a capacity of conducting dialysis of 500 patients every day. The dialysis centre at Gurdwara Bala Sahib has started functioning without any cash or billing counter, availing free service to the patients.
Also, the rising burden of CKD means there is a significant demand for kidney transplants in India. However, India suffers from a crippling shortage of organ donors to the extent that a black market thrives due to the desperation of some patients for a transplant. This leads to cases of the kind seen recently in Delhi, where a kidney racket was shut down after making a lucrative trade convincing donors to sell them their organs.
The Impact of COVID-19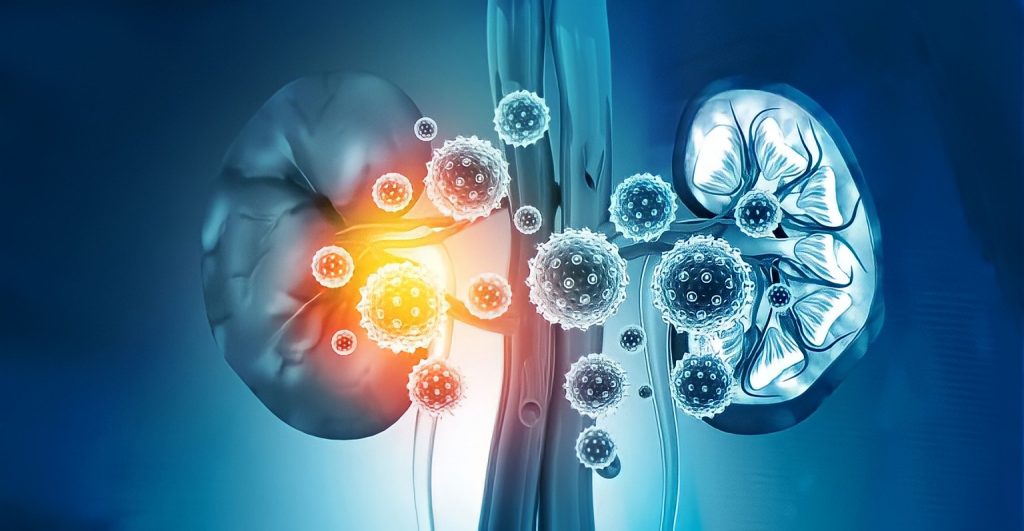 The lockdown brought a different set of challenges for various patients in the country. The initial days of lockdown were hard for the patients who required regular monitoring and assistance. Out-patient services being shut during the lockdown witnessed increased incidences of uncontrolled diabetes and hypertension leading to kidney failures.
The following shutdown also limited access to multiple specialized tests and consultations for transplant patients. Additionally, the limited medical and healthcare access led to the postponement of scheduled kidney transplant surgeries. Teleconsultation, which gave the healthcare industry new empowerment, sadly couldn't be of great help to this set of patients as they required advanced care.
Also, a study conducted by 13 transplant centres in the country suggests that the COVID-19 mortality rate among kidney transplant recipients is up to five times higher than the general population, making them more vulnerable to the disease.
Kidney disease, as a public health issue, is often overlooked in comparison with other NCDs such as cancer and heart disease. Yet it is clear that it takes a significant toll on public health in India and that the need for many kidney disease patients for treatment and screening goes unmet.
Encouraging preventative measures and raising awareness on observance days such as #WorldKidneyDay will go some way towards highlighting the condition. However, there must be a sustained effort to make sure there is sufficient awareness of kidney disease – and that patients who need treatment can avail it.
Follow and connect with us on Twitter | Facebook | Instagram
Tags
chronic kidney disease
,
ckd india
,
covid and kidney
,
covid kidney health
,
dialysis india
,
kidney
,
kidney data
,
kidney day
,
kidney day 2021
,
kidney day blog
,
kidney day india
,
kidney day theme
,
kidney disease
,
kidney disease india
,
kidney disease mortality
,
kidney health
,
kidney health india
,
kidney infographics
,
kidney morbidity india
,
kidney mortality
,
kidney statistics india
,
world kidney day
,
world kidney day 2021
,
world kidney day india
,
world kidney day statistics