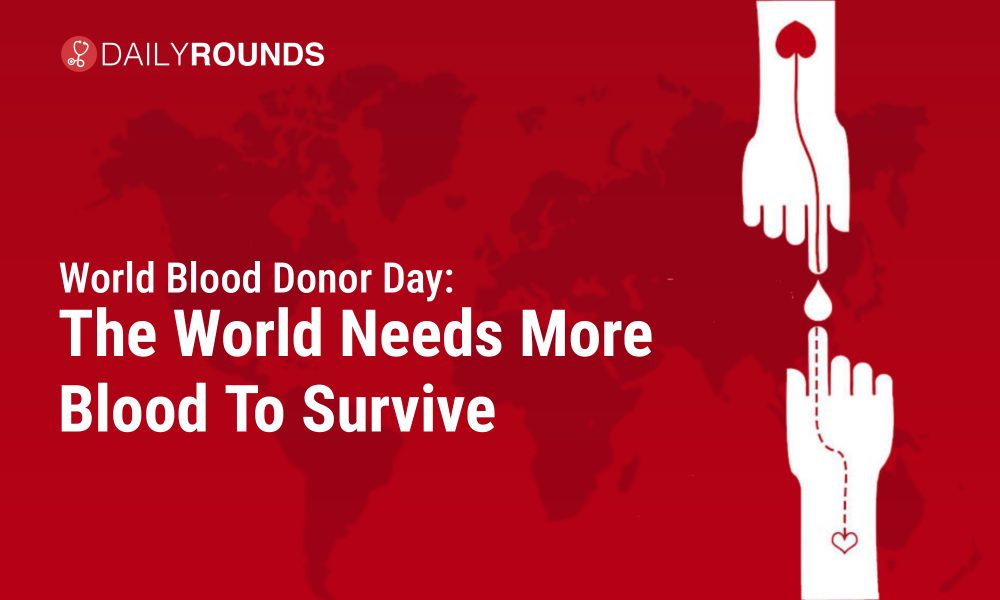 "Every few seconds, someone, somewhere, needs blood"
The provision of blood has always been an important aspect of healthcare. A well-functioning blood system should be an absolute necessity and top priority of the healthcare policy. Safe blood is critical both for treatments and urgent interventions. It can help patients suffering from life-threatening conditions live longer and with a higher quality of life and supports complex medical and surgical procedures. Blood is also vital for treating the wounded during emergencies of all kinds and has an essential, life-saving role in maternal and neonatal care.
But access to safe blood is still a privilege of the few. Most low- and middle-income countries struggle to make safe blood available because donations are low and equipment to test blood is scarce. Globally, 42% of blood is collected in high-income countries, which are home to only 16% of the world's population.
World Blood Donors Day 2020
This year, the World Blood Donors Day observed on June 14 finds us facing a unique set of challenges not seen in many years. Even amidst a pandemic, the annual observance has in no way lost its significance and importance. An adequate supply of safe blood can only be assured through regular donations by voluntary unpaid blood donors. This is why the World Health Assembly in 2005 designated a special day to thank blood donors and encourage more people to give blood freely. Alongside thanking blood donors, it is a day to raise awareness about the global need for safe blood and how everyone can contribute.
The objectives of this year's campaign are to:
Celebrate and thank individuals who donate blood and encourage more people to start donating.
Raise wider awareness of the urgent need to increase the availability of safe blood for use wherever and whenever it is needed to save a life.
Demonstrate the need for universal access to safe blood transfusion and provide advocacy on its role in the provision of effective health care and in achieving universal health coverage.
Mobilize support at national, regional, and global levels among governments and development partners to invest in, strengthen, and sustain national blood programs.
India Needs More 'Safe Blood'
India has always been home to natural disasters and communicable diseases, which demands the inflow of the vital fluid on a frequent basis. However, a global study published in The Lancet in October 2019 estimates that India has the largest absolute shortage of blood units among all countries in the world. The study reveals a staggering shortage of almost 41 million units in 2017. This existing shortage is exacerbated by the fact that almost 10-11% of collected blood is wasted each year in the country. This means India has cumulatively wasted over 3.4 million blood units from 2014 to 2017!
Besides adequacy, the safety of blood is yet another matter of concern. As per the National Aids Control Organisation (NACO), over 1342 people across India have contracted the HIV infection from contaminated blood transfusions during 2018-19. The data reveals that over 7218 people have contracted HIV through the blood transfusion route over the last five years. The data which opens up serious safety and quality concerns underline the fact that zero-risk blood supply is still a distant reality in the country.
The blood transfusion system in the country is highly decentralised and lacks many vital resources like manpower, adequate infrastructure, and financial base. The main issue, which plagues the blood banking system in the country, is fragmented management. The standards may vary from state to state, cities to cities, and centre to centre within the same city. In spite of a hospital-based system, many large hospitals and nursing homes do not have their own blood banks and this has led to the proliferation of stand-alone private blood banks. As per the NACO statistics of 2016, a total of 2609 blood banks are registered in the country out of which 540 are private stand-alone blood banks.
For quality, safety, and efficacy of blood and blood products, well-equipped blood centres with adequate infrastructure and trained manpower is an essential requirement. However, there is a sizable shortage of trained healthcare professionals in the field of transfusion medicine throughout the country.
The Ministry of Health and Family Welfare had long before formulated a National Blood Policy with an aim to ensure easily accessible and adequate supply of safe and quality blood and blood components procured from a voluntary non-remunerated regular blood donor in well-equipped premises, which is free from transfusion-transmitted infections and is stored and transported under optimum conditions. However, the policy remains on paper even after a decade!
Blood Donation In The Time Of Pandemic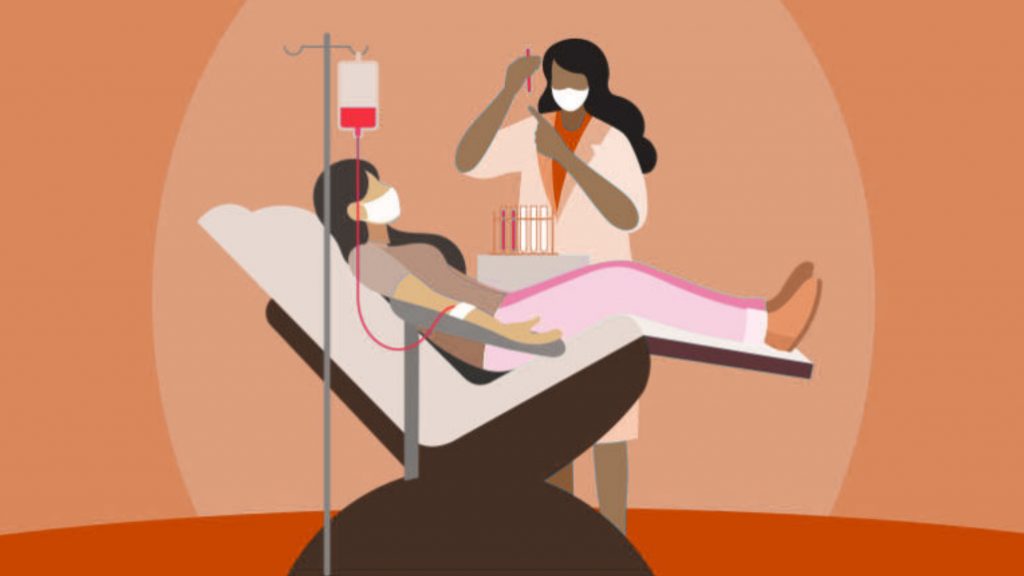 The COVID-19 outbreak has caused unprecedented challenges to the blood bank supply. The lock-down period has witnessed a drastic decline in the number of blood donors. According to the Indian Red Cross Society's weekly updates as of June 4, blood units collected were less than a hundred while the demand exceeded almost two times the available units.
Blood Banks all over the world are dependent on voluntary blood donation from healthy individuals to meet their blood supplies. Since there continues to be a demand for blood and blood components, especially for those patients depending on blood transfusions as a life-saving measure, like Thalassemics, or to mitigate blood loss in accident victims, pregnant women and critically ill patients, supplies of safe blood must continue to be maintained at blood banks throughout the country. Activities and action plans for blood collection and voluntary blood donation, therefore, are required to be continued judiciously even during this period to meet the blood requirements of the nation.
Recently, the US Food and Drug Administration, in its ongoing commitment to fighting the COVID-19 pandemic, issued guidelines to address the urgent need for blood and blood components. In a similar effort, the National Blood Transfusion Council (NBTC), under the ministry of health and family welfare has issued guidance to blood transfusion services in the country in the light of coronavirus pandemic.
Healthcare workers, all around the globe have a major role to play in ensuring a safe and adequate supply of blood in hospitals and blood centers. Let's call on more people all over the world to become lifesavers by volunteering to donate blood on a regular basis.
Remember, your little share of blood can give many years of life to someone.