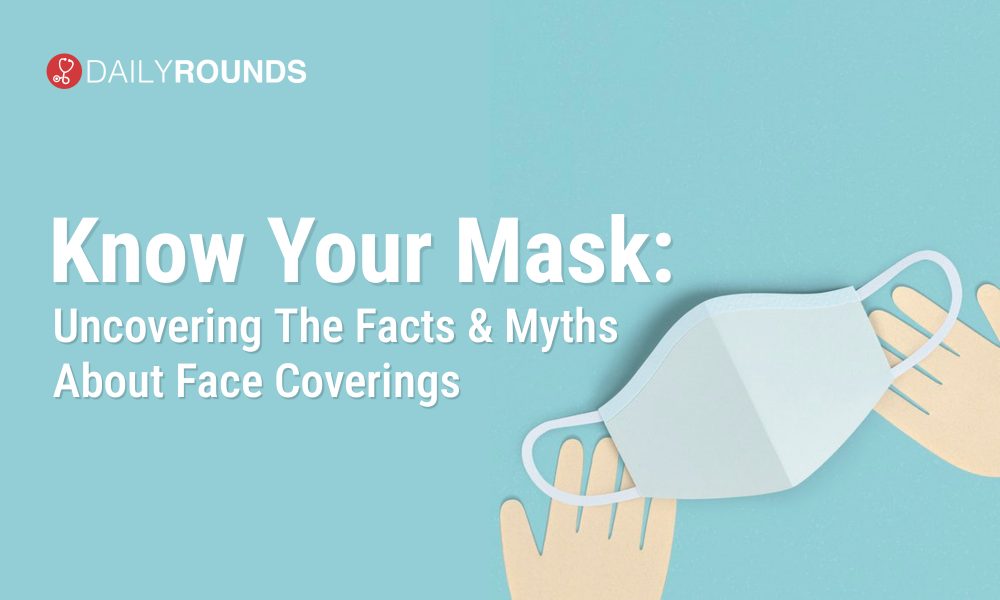 In the wake of the COVID-19 pandemic, face masks have become a necessity. Masks of different kinds have already made their way onto the faces of millions of people around the globe. A slew of new studies confirm the effectiveness of face coverings against the novel coronavirus, however, there are still many misconceptions and mix-ups over the selection and use of face coverings, even among the medical community! Knowledge about specific characteristics of face masks and respirators is of utmost importance to select the proper type according to the clinical setting. Let's look into it in detail. Myth-buster Alert!!
Why you should wear a mask?
Wearing a mask may not keep you away from getting infected by the coronavirus, but it can definitely help lower the odds. While we can't quantify how effective it is to wear a mask, we do know it offers some protection while not wearing one offers none.
According to the recent guidelines published by World Health Organization (WHO), health workers, including community health workers and caregivers, who work in clinical areas should continuously wear a medical mask during their routine activities throughout the entire shift; apart from when eating and drinking and changing their medical mask after caring for a patient who requires droplet/contact precautions for other reasons.
According to expert opinion, it is particularly important to adopt the continuous use of masks in potential higher transmission risk areas including triage, family physician/GP practices, outpatient departments, emergency rooms, COVID-19 specified units, haematological, cancer,  and transplant units, long-term health, and residential facilities, etc.
However, when using medical masks throughout the entire shift, healthcare workers should make sure that:
­The medical mask is changed when wet, soiled, or damaged.
The medical mask is not touched to adjust it or displaced from the face for any reason; if this happens, the mask should be safely removed and replaced; and hand hygiene performed.
The medical mask (as well as other personal protective equipment) is discarded and changed after caring for any patient on contact/droplet precautions for other pathogens.
A particulate respirator at least as protective as a US National Institute for Occupational Safety and Health certified N95, N99, US FDA surgical N95, European Union standard FFP2 or FFP3, or equivalent, should be worn in settings for COVID-19 patients where Aerosol Generating Procedures are performed. In these settings, this includes its continuous use by health workers throughout the entire shift.
Is Everyone Wearing a Mask?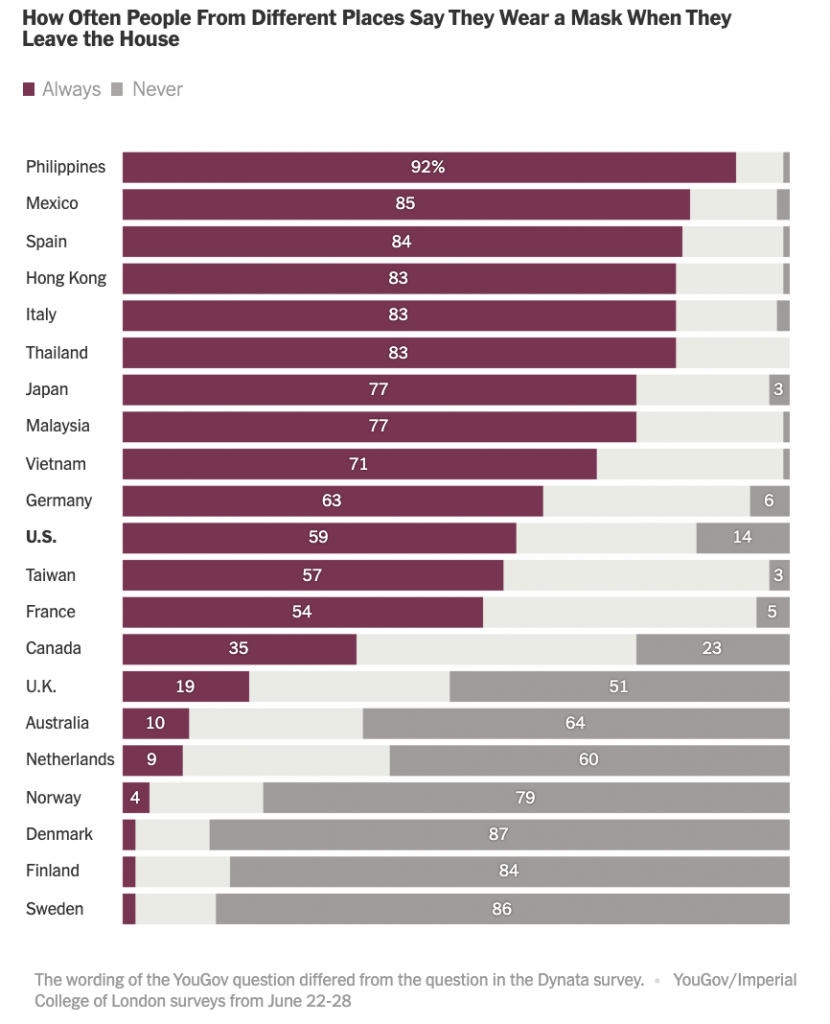 So Many To Choose From!
Currently many types of masks/respirators are available, ranging from simple surgical masks designed to protect wearers from microorganism transmission to masks that retain almost 100% of particles. Masks differ primarily in their maximum internal leakage rate limit.
Cloth mask:
Cloth masks are best for people who don't work in healthcare settings. Cloth masks are most likely to reduce the spread of coronavirus when they are widely used by people in public settings. While surgical and N95 masks may be in short supply and should be reserved for healthcare providers, cloth masks are easily available and can be washed and reused by the general public.
Surgical Mask: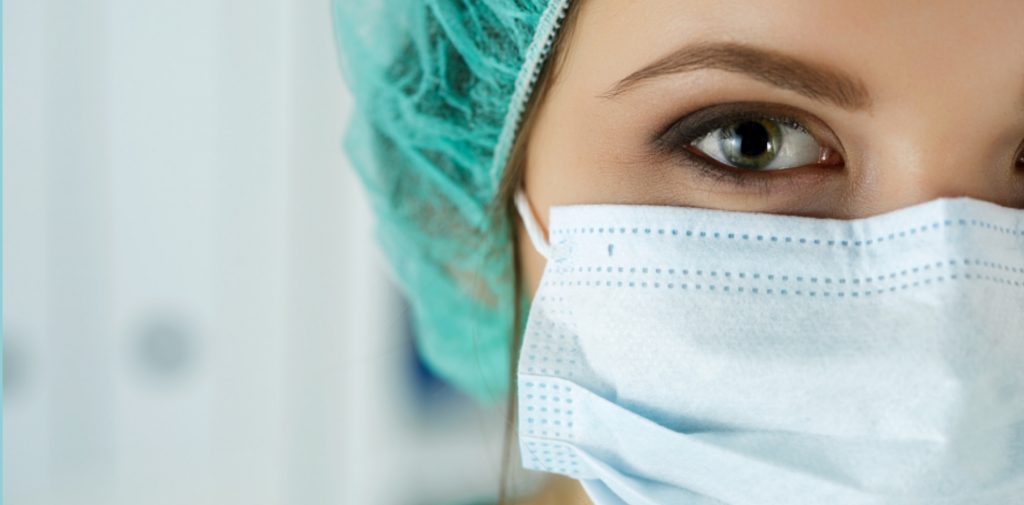 Surgical masks are designed to protect against droplets or particles with a diameter of >100 μm, whereas the coronavirus is essentially spherical, albeit slightly pleomorphic, with a diameter of 60-140nm, which is almost 100 times smaller than the pore diameter. Thus, surgical masks cannot prevent inhalation of minute airborne particles, including the SARS CoV2. However, it can possibly protect the user from large droplets and sprays.
Researchers acknowledge that the single use of a surgical mask is not always feasible but note that it is preferable because long term use and re-use could lead to self-contamination.
N95 Mask: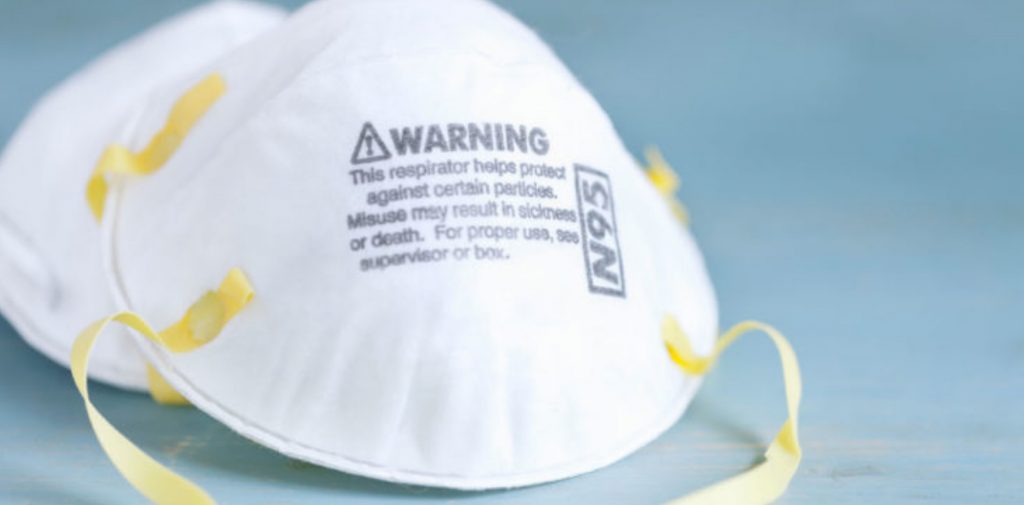 The N95 mask is the most common particulate-filtering face-piece respirator that meets the U.S National Institute for Occupational Safety and Health (NIOSH) N95 classification of air filtration, meaning that it filters almost 95% of airborne particles. To provide requisite air seal to the wearer, such masks are designed to achieve a very close facial fit. Some N95 masks have valves that make them easier to breathe through. However, with this type of mask, unfiltered air is released when the wearer exhales, hence questioning its efficacy in preventing the spread of coronavirus.
Healthcare providers must be trained and should pass a filter test to confirm a proper seal before using an N95 respirator in the healthcare facilities. N95 masks are also intended to be disposable, however, researchers are testing ways to disinfect such types of masks to make them reusable.
Meanwhile, the Union Health Ministry has recently warned against the use of such masks with valved respirators. In a letter to all states and Union Territories, the Director-General of Health Services (DGHS) in the Health Ministry, Dr. Rajiv Garg, said N95 masks with valved respirators do not prevent the virus from spreading out and are "detrimental" to the measures adopted for its containment.
The valve is basically a 'one-way channel' that only protects the person wearing it and doesn't filter the aerosols coming out. Hence, an asymptomatic carrier of the novel coronavirus can easily spread the infection to others when the valve releases the unfiltered exhaled air in the immediate surroundings.
N99 Mask:
N99 masks are similar to N95 masks but are effective in blocking tiny particulate matter. As the name suggests, they are able to block 99 percent of all fine particulate matter. The N99 mask only comes with respiratory valves.
FFP Masks:
A Filtering Face Piece (FFP) mask is a type of protective mask certified by the CEN (European Committee for Standardization) that serves to protect against particulates such as small particles. The EN 149 standard defines three classes of filter efficiency for these mechanical filter respirators, namely FFP1, FFP2, and FFP3. Unlike the surgical mask, this type of masks protects the wearer from inhaling infectious agents or pollutants in the form of aerosols, droplets, etc.

Elastomeric respirators: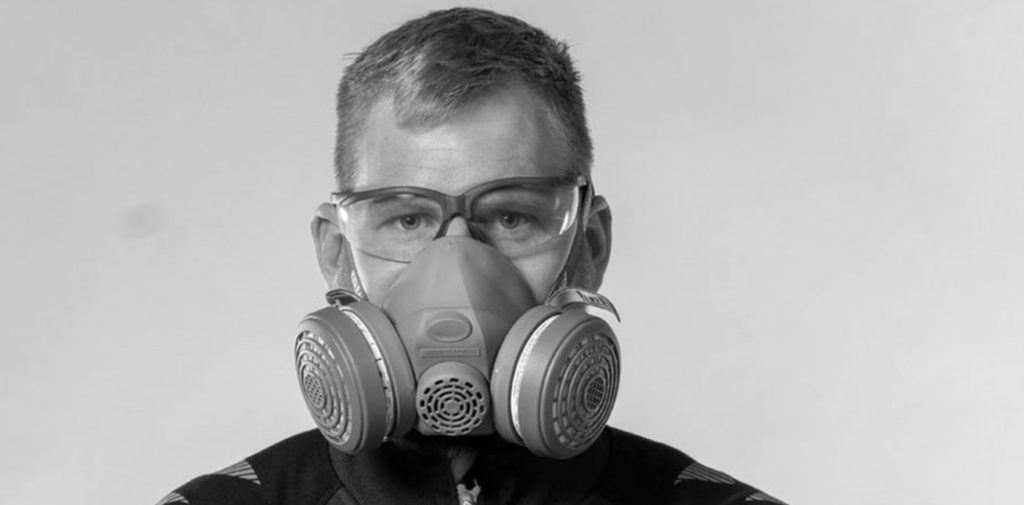 Elastomeric respirators were used as substitutes for N95 masks during the shortage that emerged in the initial days of the pandemic. Elastomeric respirators are reusable devices with exchangeable cartridge filters that offer comparable protection to N95 masks.
Powered Air Purifying Respirators (PAPRs):
These are expensive masks with a battery-powered blower that blows air through a filter to the wearer. Because of the positive pressure that they create, they need not be tightly-fitted. PAPRs typically do not filter exhaust from the wearer and are not generally designed for use by healthcare providers.
When Innovation Meets Face Masks
KAWACH: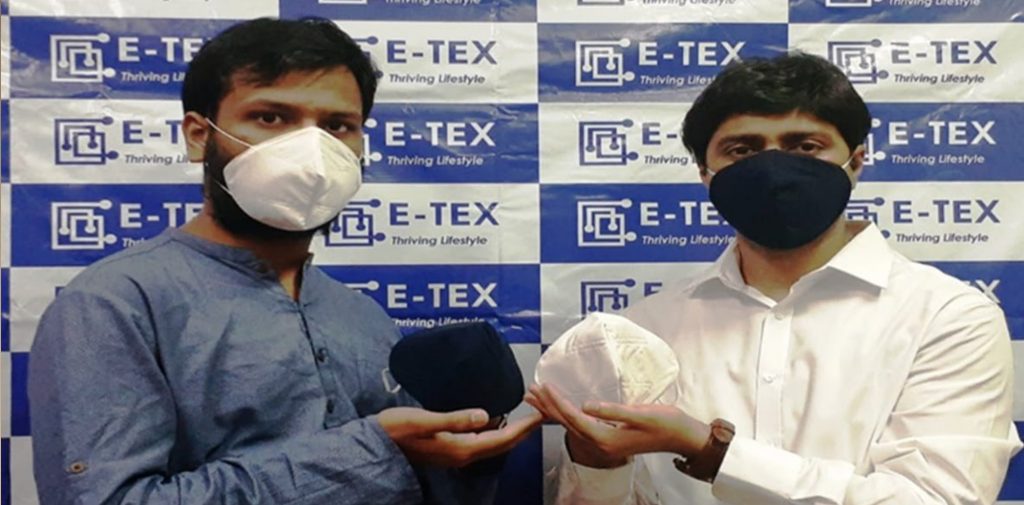 Considering unprecedented challenges in the supply of PPEs during the pandemic, an IIT Delhi start-up, ETEX launched an affordable and effective face mask named KAWACH for safeguarding the people from the risk of COVID-19. KAWACH mask is at par with N95 in terms of proper fitting, and engineered filtration layer that could provide up to 98% filtration efficiency (3-micron size particle). The mask price is kept affordable (below Rs.45) so that it can reach masses for enhanced protection.
Transparent Mask | LEAF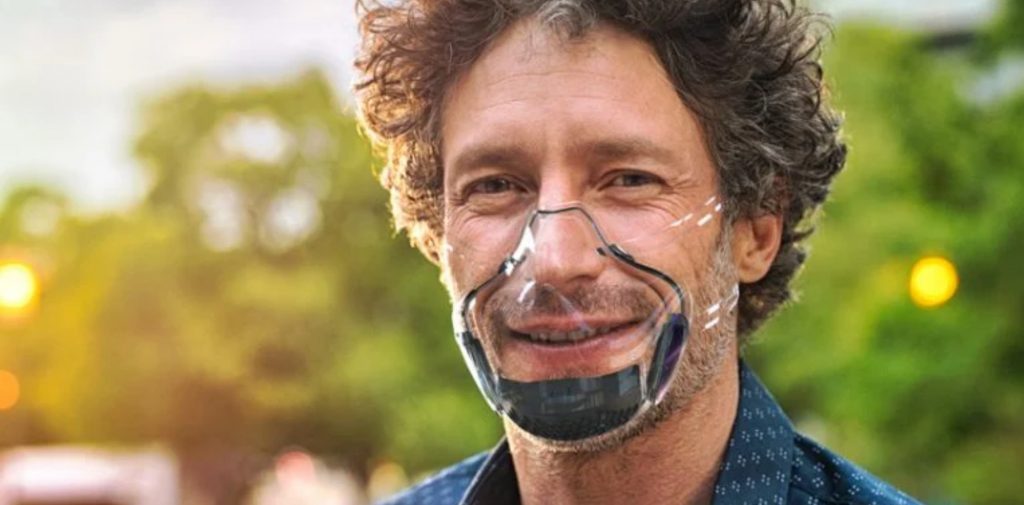 The typical fabric or paper face masks cover our face and end up concealing our identities. However many companies have introduced transparent masks to bridge this gap. Among them, the LEAF mask, which is the world's first FDA registered, clear-mask to have N-99 standard air filtering abilities, stands out. The mask comes with a self-purifying feature, thanks to a built-in UV-C light. To a certain extent, it enables us to be as close to "normal" as we can be right now.
iMASK from MIT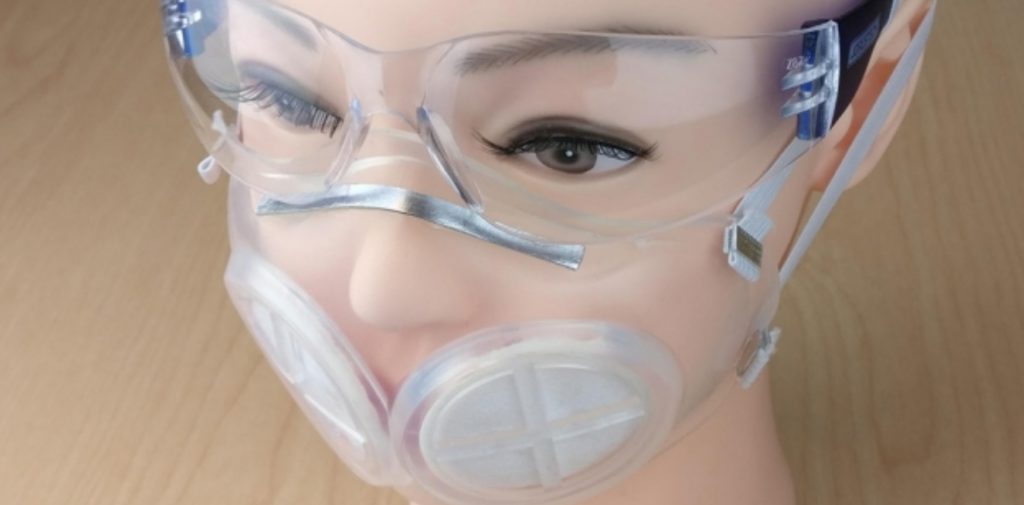 Researchers at MIT and Brigham and Women's Hospital have designed a new face mask that they believe could stop viral particles as effectively as N95 masks. Unlike N95 masks, the new masks were designed to be easily sterilized and used many times. The mask is made of durable silicone rubber and can be manufactured using injection molding, which is widely used in factories around the world. The mask also includes an N95 filter, but it requires much less N95 material than a traditional N95 mask.
The team is now working on a second version of the mask, based on feedback from health care workers, and is working to establish a company to support scaled-up production and seek approval from the FDA and the National Institute for Occupational Safety and Health (NIOSH).
Apart from this, there are masks of different kinds and textures. In the meanwhile, they have established a place in the fashion industry as well. With the masks themselves becoming fashion statements, brands are now focusing more on the aesthetic needs of the product. As public usage of fabric masks have become more commonplace, people have started to consider the aesthetic design of it.
Masks made up of gold, silver and even those with diamond works are available today, however, there's no point in talking about the efficacy of these expensive masks in preventing the spread of coronavirus!
How India Wears The Mask?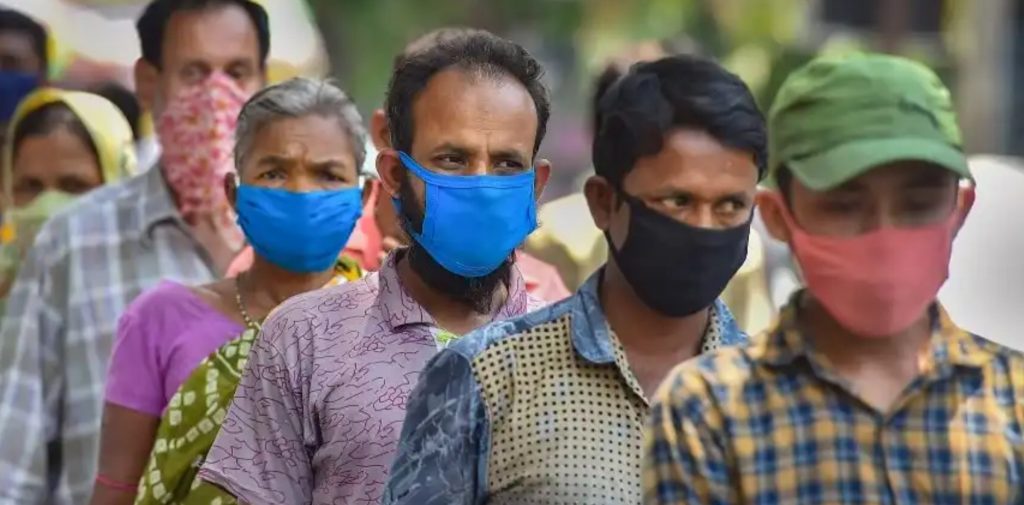 Recently, a goat was 'arrested' by the local police for not wearing a mask in the Kanpur district of Uttar Pradesh. The incident might sound bizarre, but it certainly reveals the high time need for using masks in public places in the country.
In the initial days of the pandemic, the country had experienced a drastic shortage of masks in connection with the massive requirement. However, the use of cloth masks and the introduction of the 'Make in India' movement in the production of healthcare equipment fast-tracked the production of indigenous masks in large quantities.
Also, the fashion statement which has been recently attributed to the masks has largely increased the popularity and use of masks among the general public in the country. Most of the states have also made it mandatory to use masks in public places. Even then, masks can be seen hanging on the ears, neck, and even below the nostrils of many people! 
Let's not be a covidiot! Let's choose the right mask and use it in the right way. It not only safeguards us from the virus transmission but also helps to save the lives of those who are around us! Your masks might leave scars on your face but remember those scars are not as lethal as coronavirus infection!
Follow and connect with us on Twitter | Facebook | Instagram

Tags
coronavirus masks
,
different types of masks
,
face shields
,
facemasks
,
Kinds of mask
,
know your mask
,
Mask
,
mask and uses
,
Masks
,
masks against coronavirus
,
masks against covid-19
,
masks blog
,
Masks in India
,
Masks india
,
masks protection
,
Masks types
,
Medical mask
,
N95 mask
,
surgical masks
,
Types of mask