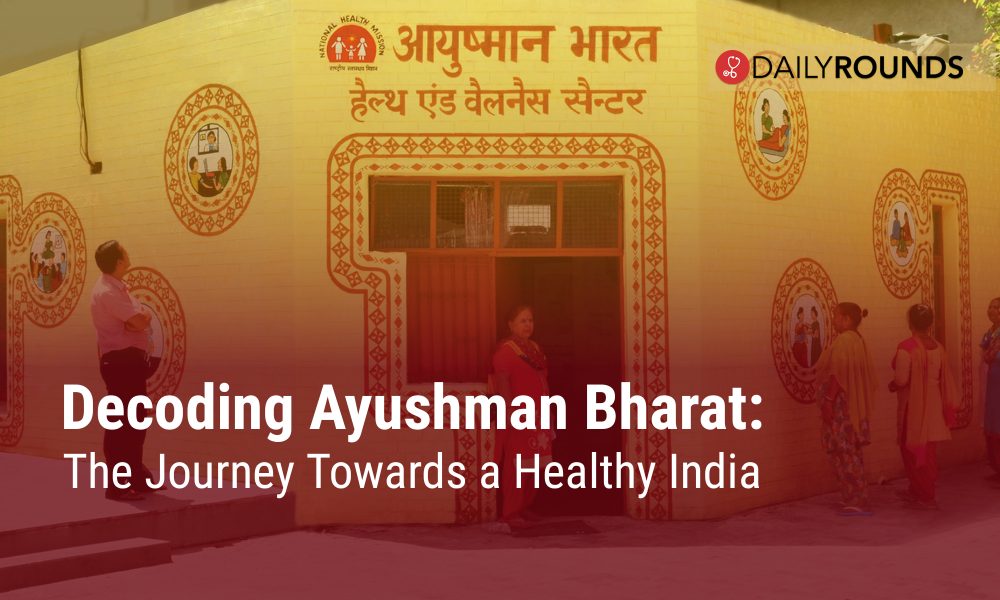 Ayushman Bharat Pradhan Mantri Jan Arogya Yojana (AB-PMJAY), the flagship health assurance scheme of the Government of India marks its second anniversary on 23rd September 2020. PMJAY is the flagship health scheme of the Government of India to bring quality healthcare to around 50 crore poor and vulnerable populations across India. No wonder that PM-JAY is termed as the world's largest fully Government-funded health assurance scheme. Here's a look at some of its key attributes:
The scheme aims at providing a free health cover of Rs 5 lakh per family, per year, for secondary and tertiary care hospitalisation
The households included are based on the deprivation and occupational criteria of Socio-Economic Caste Census 2011 (SECC 2011) for rural and urban areas
The beneficiaries get an e-card that can be used to avail cashless services at an empaneled hospital (public or private), anywhere in the country
The coverage includes three days of pre hospitalisation and 15 days of post-hospitalisation expenses. Around 1,400 procedures with all related costs like OT expenses are covered under the scheme
Treatment for COVID-19 can be availed free of cost by eligible beneficiaries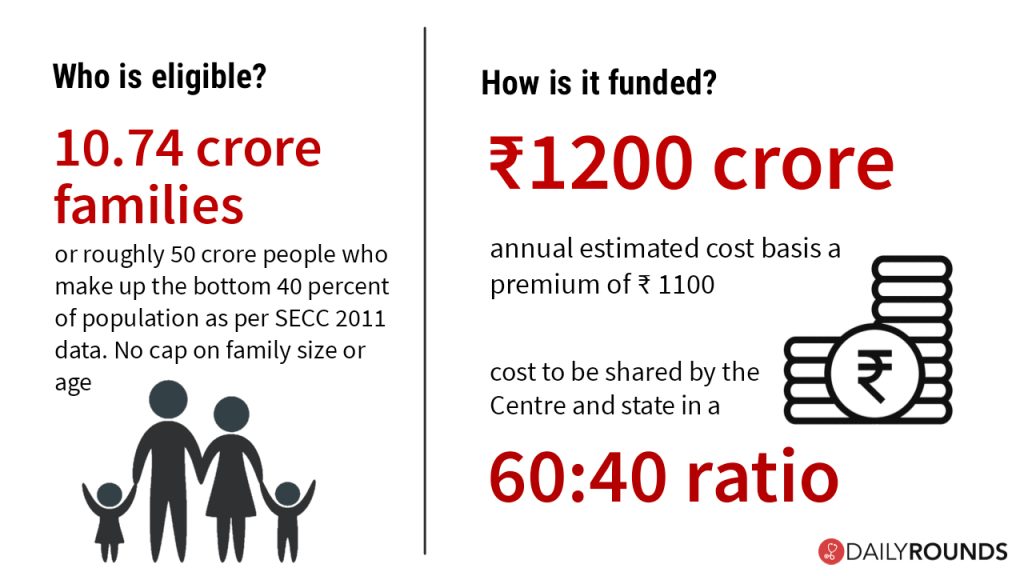 PM-JAY is indeed a giant step towards a healthy India, as it aims to make affordable, accessible healthcare a reality for all. Earlier in May, the scheme has crossed a significant milestone of one crore hospitalisations, worth over Rs. 13,412 crore, in less than 20 months since its launch on September 23, 2018. Delivering one crore free and cashless treatments in this time period shows that there was a lot of demand and people in India were badly in need of a scheme like this. 
More than one crore beneficiaries imply that the cumulative population of two Norways and two Singapores has been provided free treatment in such a short time. On the occasion of reaching one crore beneficiaries, Prime Minister Narendra Modi in his 'Mann Ki Baat' programme congratulated all the doctors, nurses, and medical staff who played a significant role in the implementation of the scheme.
As stated earlier, one important feature of the 'Ayushman Bharat' scheme is its portability facility. This portability of the scheme helps an underprivileged person from Bihar to get the same medical facility in Karnataka, which he would have got in his hometown. Similarly, if a deprived person from Maharashtra is in need of medical treatment then he would get the same treatment facility in Tamil Nadu or anywhere across India. As a result, the underprivileged in any area where the healthcare system is weak are able to seek the best medical treatment in any corner of the country.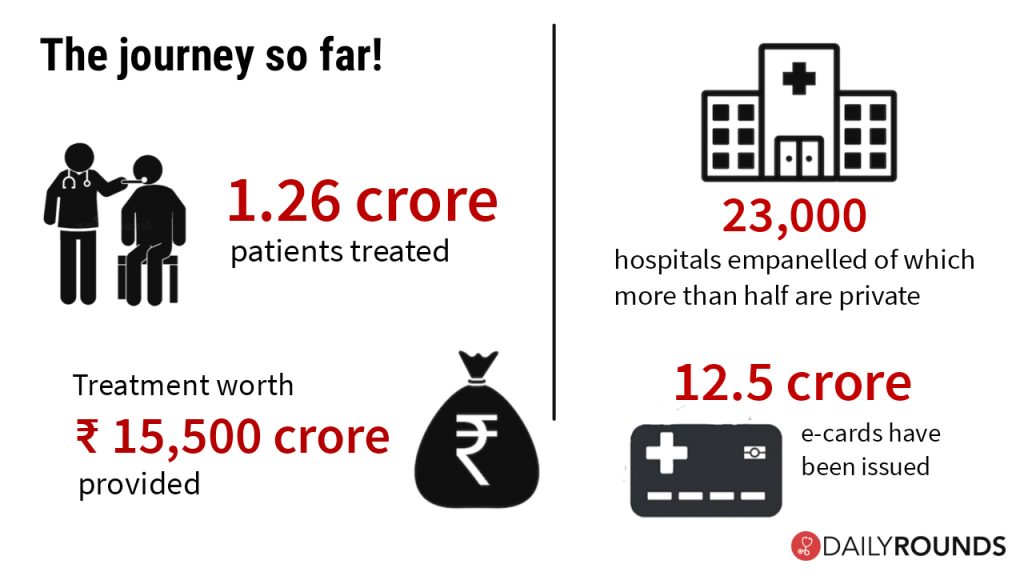 Among the total 1.26 crore beneficiaries, almost 80 percent hail from the rural areas of the nation, and nearly half of the beneficiaries have been girls and women. Ever since its launch in 2018, Gujarat, Tamil Nadu, Chhattisgarh, Kerala, and Rajasthan have emerged as the top-performing states providing the highest number of treatments under the scheme.
Orthopaedics, Cardiology, Cardio-thoracic and Vascular Surgery, Radiation Oncology, and Urology have remained as the top specialties under which treatment is sought. Treatment packages — such as single stent (medicated, inclusive of diagnostic angiogram), hip fracture internal fixation and rehabilitation, Coronary Artery Bypass Grafting (CABG), double stent (medicated, inclusive of diagnostic angiogram), and Total Knee Replacement — have emerged as top tertiary procedures during the period of time.
Also, 57 per cent of the total amount utilised under the AB-PMJAY has been for tertiary procedures related to the treatment of major illnesses like cancer, cardiac ailments, orthopaedic problems, and neonatal, said Union Health Minister Dr. Harsh Vardhan as he chaired the "Aarogya Manthan" 2.0 celebrating the second anniversary of AB-PMJAY.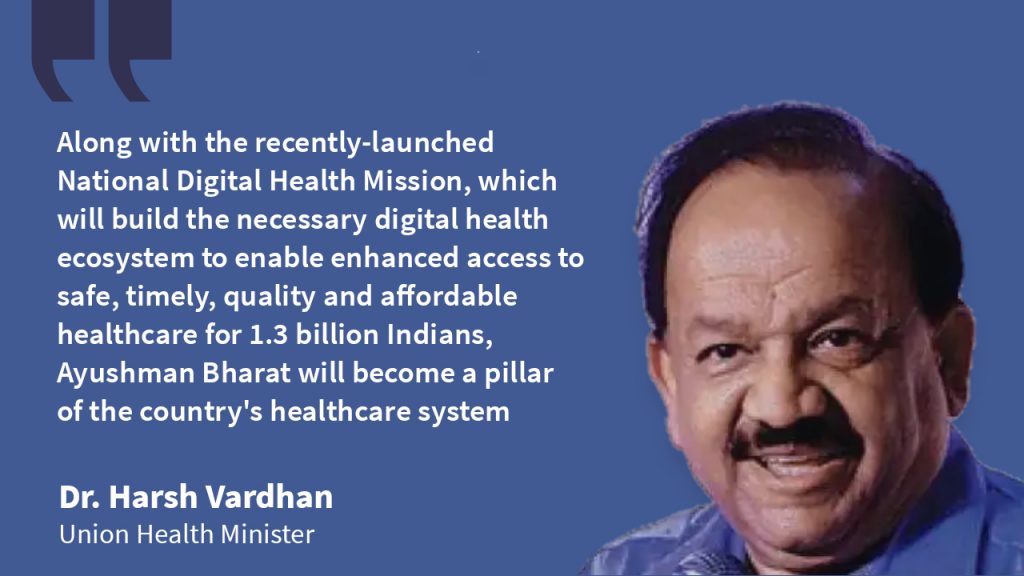 The scheme also plays a significant role in India's fight against the COVID-19 pandemic. Testing and treatment for COVID-19 was made free of cost for Ayushman Bharat beneficiaries at private laboratories and empanelled hospitals.
According to the reports from the Centre, as many as 41,000 Ayushman Bharat – Health and Wellness Centres (HWC) across the country ensured that people are getting COVID-19 and non-essential health services even amidst the coronavirus outbreak. A total of 8.8 crore footfalls have been recorded at the HWCs in the five months since the arrival of the pandemic. This is almost the same as the number of footfalls recorded from April 14th 2018, to January 31st 2020, in 21 months, despite restrictions on the movement of people during the intervening lockdown periods this year.
Besides, around 1.41 crore individuals were screened at the HWCs for hypertension, 1.13 crore for diabetes, and 1.34 crore for oral, breast, or cervical cancer, it added. According to the government, as many as 6.53 lakh yoga and wellness sessions have also been organised at the HWCs in the period since the COVID-19 outbreak.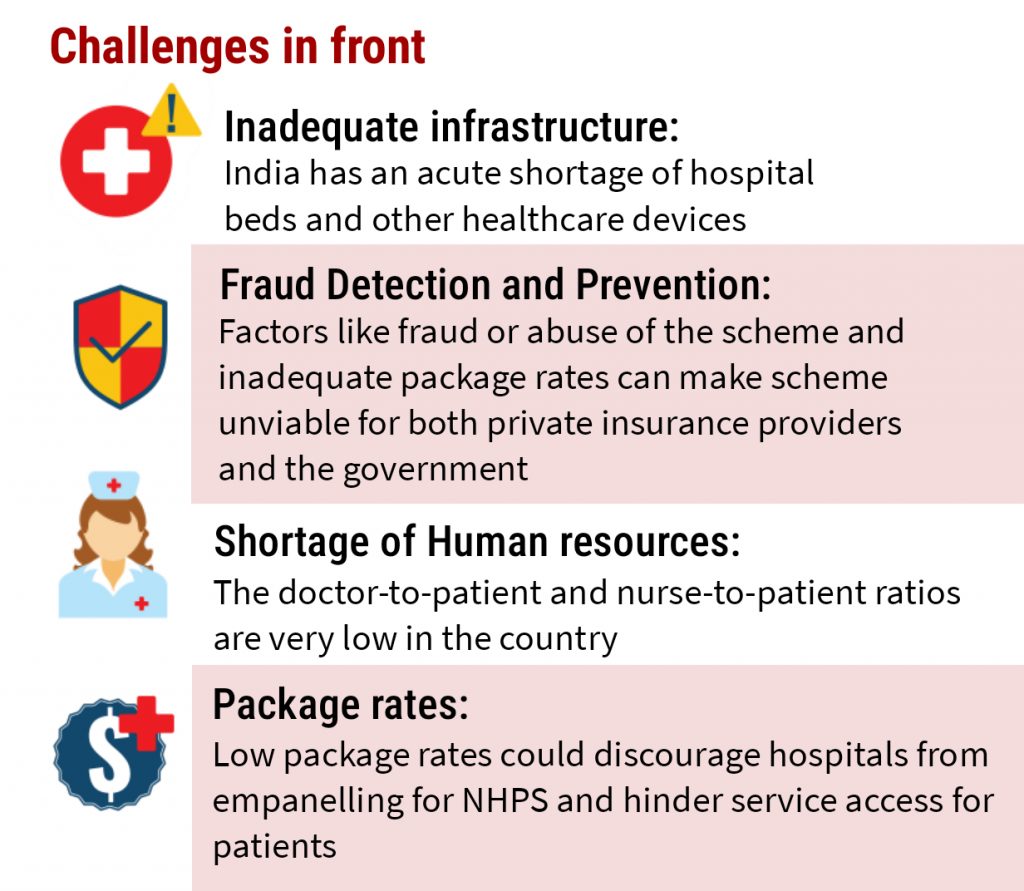 The highly ambitious scheme has started off on a good note. However, the government needs to address some implementation issues of the scheme. For one, there is a pressing need to improve its outreach, as millions of deserving citizens remain excluded because of the enrollment criteria, or they are not well informed about the scheme, and sometimes due to limited administrative infrastructure.
Another drawback of PMJAY is the limited network of empanelled hospitals for treatment. Moreover, some private hospitals insist on an upfront payment, which they promise to reimburse only after the government pays for the treatment. This certainly defeats the cashless feature of PMJAY. If PMJAY can overcome these shortcomings, and also incorporate a hospital cash component, it could genuinely claim to be the world's largest and most successful national health protection scheme.
Follow and connect with us on Twitter | Facebook | Instagram

Tags
AB PMJAY
,
AB PMJAY details
,
Ayushman Bharat
,
Ayushman Bharat Article
,
Ayushman Bharat details
,
Ayushman Bharat Essay
,
Ayushman Bharat India
,
Ayushman Bharat scheme
,
Ayushman Bharat Two yeays
,
Ayushman Bharath
,
Ayushman Bharath scheme details
,
health assurance scheme india
,
Healthcare scheme india
,
india health scheme
,
india healthcare scheme
,
Modi govt healthcare scheme
,
Modi govt scheme
,
PM-JAY
,
PMJAY
,
Two years ayushman bharat
,
Two years PMJAY